Profitec Pro 600 Dual Boiler w/ PID
SA-PRO-PT600
Profitec Pro 600 Dual Boiler w/ PID
See More by Profitec
Earn

10587

Reward Points worth

CA$105.87

!
Free Shipping
Ships Today if you order in 1 hours and 14 minutes
Premium Care
Free additional warranty benefits
Quality First
This item is covered by our Premium Care Program.
The Profitec Pro 600 encourages you to discover what kind of barista you would like to be. Are you going to be the one about precision and seeking out the perfect drink? The one about hosting, sharing your creations with loved ones? Maybe a mix of both. We all have one hidden within our hearts.
Make your mornings, afternoons and evening exciting again with the Profitec Pro 600.
Description
Overview
The Pro 600 takes classic espresso design and mixes it with German engineering to create a machine that is going to craft drinks as you would find in an Italian cafe at home. By allowing you to steam milk and extract espresso at the same time, you can seamlessly put out multiple drinks for your friends and family.

Profitec has been hand-crafting German-designed and engineered machines since 1985 with clear Italian inspiration. For over 35 years they have continued to create incredible machines that are designed to last a lifetime. The Profitec Pro 600 continues to build upon this reputation with reliable machines that are going to last years to come.

The conservative footprint due to the vibratory pump and smaller boilers while providing a powerful machine really makes the Profitec Pro 600 stand out in the double boiler category. Uniting these key features with the genius of German engineering makes this a serious machine to consider.

The Profitec's two boilers will allow you to steam milk and extract espresso at the same time, so when you're making drinks it takes less of your valuable time. The inclusion of the second boiler with its own PID means you will have precise control over all of your variables.

Key Features

0.75L Coffee boiler, 1.0L Steam boiler
Commercial E61 Grouphead
Vibratory Pump
PID temperature control
Shot timer
Exceptional German Engineering
Want to add flow control? Click here
Features
Two decently sized boilers for the steam and the espresso means you can pull your shots at a precise temperature, and steam your milk at the same time.
The E61 Grouphead is a commercial standard that provides perfect temperature stability paired with an almost indefinite service life
The Pro 600 uses a vibratory pump, which allows for a smaller internal footprint and easier replacement
The Pro 600 uses a PID (or digital thermostat) to monitor boiler temperature, holding it within a couple of degrees all day long so the machine is always ready to brew the perfect shot. Doubling as a shot timer, this allows you to be very precise with your shots
Its aesthetics are enhanced by side details that break up its all-stainless appearance
Frequently asked questions
(2)
What's Inside The Box
Single and double spouted portafilter
Blind basket
Metal tamper
Cleaning brush
Detailed manual
Warranty
Warranty: 2 years of parts and labour
Who provides the warranty for this product?: iDrinkCoffee.com is an authorized service centre for Profitec
Premium Care Eligible: Yes! - This product includes our amazing Very Important Machine Service. Should your product require service during the warranty period we will pay for the shipping charges to ship the product to us. We will issue you a prepaid label and arrange for a courier to collect the package. Your machine will then be repaired by our skilled technicians and returned to you at our cost. With our Premium Care program your machine also gets priority service for the repair. All we ask is that you keep the original packaging material for safe transport.*

* Click here to get full details of the Premium Care program
Specifications
Tech specs and other details
Questions & Answers
Customer Reviews
(47)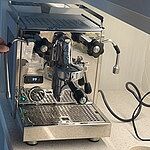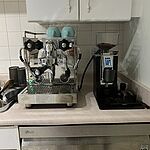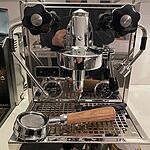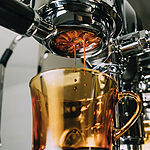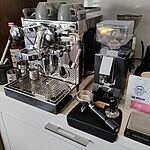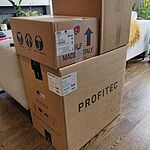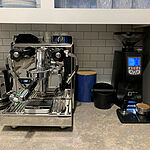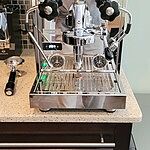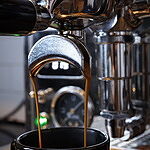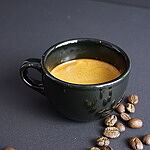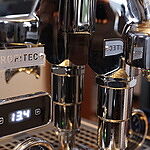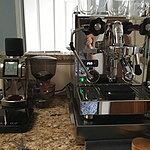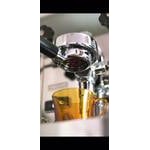 wife love it
good espresso machine, looks very robust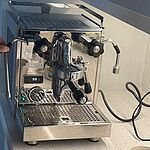 Reviewed on 9/12/2023 by Xin S.
Was This Review Helpful?
Great!
Been 15 days, and I am absolutely loving using my 600. Espresso quality is Amazing.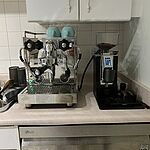 Reviewed on 11/1/2022 by Gaurav C.
Was This Review Helpful?
Great machine
Great machine. Pressure was perfect out of the box and extraction is excellent. Upgraded from single boiler, will never look back!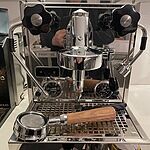 Reviewed on 2/24/2022 by Justin S.
Was This Review Helpful?
Totally love it! PID offers
Totally love it! PID offers precise control over extraction temperature and steam power is insane! The machine also looks stunning.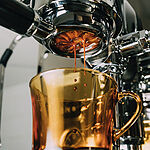 Reviewed on 12/29/2021 by Jamy M.
Was This Review Helpful?
Early Christmas
Christmas came early this year! The delivery was prompt and product was packaged nicely I also picked up the Eureka Silenzio along with other acce...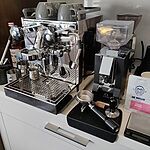 Reviewed on 12/14/2021 by Timothy W.
Was This Review Helpful?
I upgraded from a gaggia
I upgraded from a gaggia classic pro.. after pulling the first shot, it was night and day. I felt cheated for the last 1.5 years. The PID holds your t...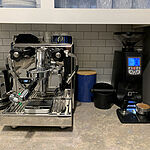 Reviewed on 8/6/2021 by Peter F.
Was This Review Helpful?
Amazing machine for the price
It took a long time to decide on a machine and the pro 600 isn't talked about online that much in comparison to the pro 700 though it's prob...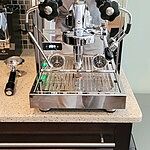 Reviewed on 6/22/2021 by Jason Q.
Was This Review Helpful?
Good machine
Very good machine, I changed my spaziale mini vivaldi for the profitec pro 600. Makes great espresso shots. Slightly lack of pressure for steam compar...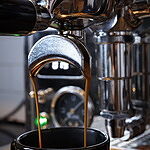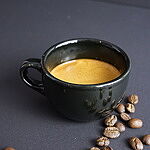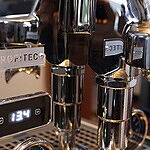 Reviewed on 1/18/2021 by Evan C.
Was This Review Helpful?
Happy
So happy I decided to upgrade to this machine. It's gorgeous! Thanks to the PID, the temperature is dead steady. Shots are consistently excellent. The...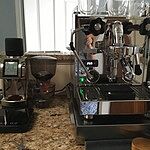 Reviewed on 11/10/2020 by Linda R.
Was This Review Helpful?
We had a Breville Dual
We had a Breville Dual Boiler machine before we upgraded to the Profitec 600. We have noticed that the quality of our coffee is much superior with thi...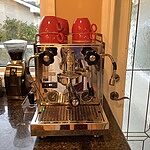 Reviewed on 10/11/2020 by Karen K.
Was This Review Helpful?