ECM Classika PID Espresso Machine
SA-ECM-CLAS
ECM Classika PID Espresso Machine
See More by ECM
Earn

6447

Reward Points worth

CA$64.47

!
Free Shipping
Ships Today if you order in 0 hours and 13 minutes
Premium Care
Free additional warranty benefits
Quality First
This item is covered by our Premium Care Program.
Let the ECM Classika II acquaint you with the wonderful world of outstanding espresso. With the ability to grow into the machine, you can make espresso as simple or as complex as you desire. The ability to steam milk further adds to the flexibility of the drinks that this machine can introduce you to.
Description
Overview
The Classika unites eye-catching designs with the engineering skills that the Germans are known for. It lets you extract espresso with temperature precision, and also afford you the ability to steam milk without needing to occupy too much space.

Wolfgang Hauck starts the story of ECM 25 years ago with designing the ECM Technika, which to this day is still one of their most loved machines. Now for over 10 years it's into the family's second generation of beautifully designed machines with German engineering backing them up. The Classika is no exception to this fine craftsmanship with every detail being taken into account. Truly these machines are crafted for the espresso enthusiast with the utmost care and quality.

Every feature selected to be used with this machine has been well thought out such as a vibratory pump that allows the machine to have its smaller footprint and rotary dials for easing users on its steam power. It's without question that no details have been ignored.

The Classika's single boiler is equipped with a PID for espresso precision and ease of temperature surfing for your steaming. With the PID doubling as a shot timer, this further simplifies the replication of fantastic espresso shots.Overall, this machine is going to provide you the tools to create professional quality drinks without sacrificing counter space.

Key Features:

0.75L Single Boiler
Commercial E61 Grouphead
Vibratory Pump
Rotary dials
PID that doubles as a shot timer.
Exceptional German Engineering
Features
PID controls that allows for Precise temperature control of the single boiler for this machine.
An E61 grouphead which is an universally used grouphead.
Beautifully balanced and weighted portafilter.
4 inches of cup clearance to fit most traditionally shaped ceramic cups.
A cup warmer on top of the machine to preheat cups so the cups keep your drinks warm.
Rotary dial to control the steam as well as the hot water depending on the boiler mode activated.
Frequently asked questions
(3)
What's Inside The Box
Slim double spout portafilter
Single, double and blind basket
Metal tamper
Cleaning brush
Detailed manual
Warranty
Warranty: 2 years of parts and labour
Who provides the warranty for this product?: iDrinkCoffee.com is an authorized service centre for ECM
Premium Care Eligible: Yes! - This product includes our amazing Very Important Machine Service. Should your product require service during the warranty period we will pay for the shipping charges to ship the product to us. We will issue you a prepaid label and arrange for a courier to collect the package. Your machine will then be repaired by our skilled technicians and returned to you at our cost. With our Premium Care program your machine also gets priority service for the repair. All we ask is that you keep the original packaging material for safe transport.*

* Click here to get full details of the Premium Care program
Questions & Answers
Customer Reviews
(56)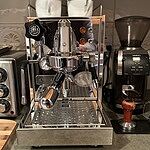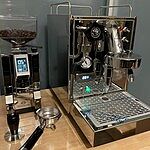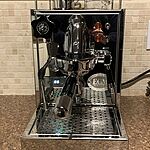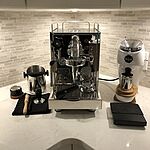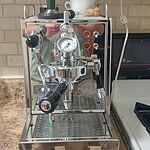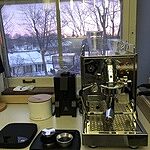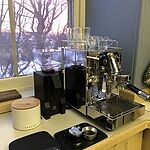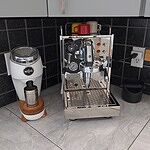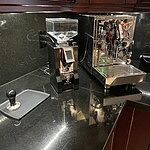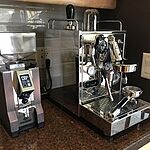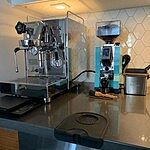 ECM Classika - an amazing machine and we're very pleased with it! Thank you IDK.
First off, thank you Colm for the great advice based on what I said we were looking for, and for the time you spent on the phone answering all my ques...
Reviewed on 4/7/2023 by Kristoffer G.
Was This Review Helpful?
Perfect for the espresso lover
We are not big on milk drinks, but for the occasional latte, this is perfect. We were looking at the HX machines as well but having the single boiler ...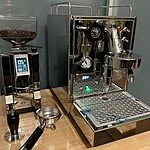 Reviewed on 3/23/2023 by Jonathan H.
Was This Review Helpful?
I drink mainly espresso and
I drink mainly espresso and americanos, so a single boiler machine is a perfect option for me. PID control was a priority for me and some of the other...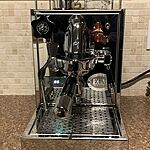 Reviewed on 2/12/2022 by Dave M.
Was This Review Helpful?
Excellent product and great customer
Excellent product and great customer service provided throughout the entire purchasing process.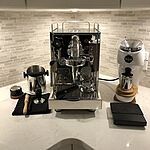 Reviewed on 2/11/2022 by Kin L.
Was This Review Helpful?
ECM Classika PID - Excellent Espresso with Minimal Fuss
My previous espresso machine was an older Isomac Zaffiro. It too was a single boiler machine and made great espresso and cappuccino's. However, s...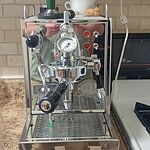 Reviewed on 1/27/2022 by Uwe M.
Was This Review Helpful?
Great espresso, great machine
ECM Classika PID Espresso Machine is solid, easy to use, nice to look at and makes fantastic espresso. We had a lovely helpful discussion with custome...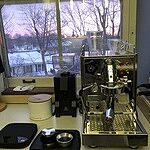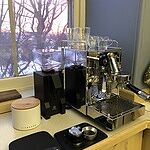 Reviewed on 1/27/2022 by Sandra D.
Was This Review Helpful?
Mostly into espressos? That's the one.
I've had the machine for a week now and for someone that mainly drinks espressos, this is awesome. I upgraded from a flair, I wanted a quicker wo...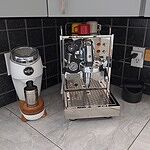 Reviewed on 1/15/2022 by Alexandre P.
Was This Review Helpful?
Great Machine
I did a bunch of online research & came across this great machine. I really like that it has a PID & it changes to a shot timer when you start...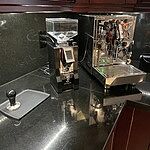 Reviewed on 6/21/2021 by David G.
Was This Review Helpful?
Terrific Upgrade
I purchased an ECM Casa last year and am very pleased with it. We decided take the Casa to our summer cabin and buy a second machine for home and chos...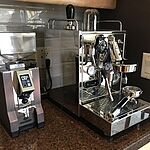 Reviewed on 4/7/2021 by David H.
Was This Review Helpful?
We do not make many
We do not make many milk based drinks so this single boiler is perfect for us. Very easy to adjust the temperature. The shot timer is a great featu...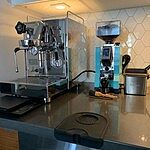 Reviewed on 3/25/2021 by Kristin M.
Was This Review Helpful?