Profitec Pro 500 Espresso Machine w/ Quick Steam
SA-PRO-P500-QS
Profitec Pro 500 Espresso Machine w/ Quick Steam
See More by Profitec
Earn

8397

Reward Points worth

CA$83.97

!
Free Shipping
Ships Today if you order in 1 hours and 25 minutes
Premium Care
Free additional warranty benefits
Quality First
This item is covered by our Premium Care Program.
"... But first, coffee."
Waking up to smell the coffee, or smelling the coffee to wake up, every morning has a beginning. Espresso that is simple to make but delicious to drink marks the start of a day full of opportunities.
Profitec invites you to experience your morning redefined with the Pro 500 Quick steam. Powerful enough to satisfy even the most impatient person waiting for their first cup of coffee, the Pro 500 Quick steam can easily keep up with the crafting of each drink.
Rediscover the world of coffee, and explore this passionate realm.
Description
Overview
Profitec has been hand-crafting German designed and engineered machines since 1985 with clear Italian inspiration. For over 35 years, they have continued to create incredible machines designed to last a lifetime. The Profitec Pro 500 Quick Steam continues to build upon this reputation with reliable machines that will last years to come.
Premium details such as a hidden PID controller in the drip tray or the stainless steel boiler sets it apart in the same heat exchange boiler category. Combining these features with the brilliance of German engineering makes the Profitec Pro 500 Quick Steam a real standout machine.
The Profitec's Heat Exchange boiler will allow you to steam milk and extract espresso simultaneously, so when you're making drinks, it takes less of your valuable time. This boiler system excels at making milk-based drinks, while still producing a cafe-quality espresso shot for the purists.
Key Features
2.0L Heat Exchange Boiler
Commercial E61 Grouphead
Vibratory Pump
PID temperature control
Joystick controls
Exceptional German Engineering
Features
E-61 Grouphead
The Profitec Pro 500 features the extremely well known and widely used E61 group head. The E61 is known for its temperature stability, durability and ease of use.
Heat Exchanging Boiler
A sizable 2 liter, stainless steel boiler features a heat exchanger, which allows for simultaneous coffee brewing and milk frothing.
PID
The Profitec Pro 500 comes standard with a PID device. This digital controller is masterfully hidden under the drip tray and allows you to change the boiler temperature while greatly improving overall temperature stability while also eliminating the need for the added step of a cooling flush usually demanded by heat exchanger espresso machines. A PID comes in handy when brewing specialty coffees to bring out their flavour by testing at various temperatures.
Vibratory Pump
Quiet, reliable and delivering right pressure when needed. Profitec's pump boost a great performance and also features a unique device to reduce backpressure from the boiler, thereby preventing blocks.
Professional Gauges
The Profitec Pro 500 features two professional gauges. Left indicating pressure in the boiler, right measuring grouphead pressure while coffee brewing. They are a great feedback tool which let you better understand your machine and improve your final results.
No Burn Steam & Hot Water Wands
The machine is equipped with no burn steam and hot water wands that can be manipulated without worry about scolding your hands. Also, milk doesn't stick to a dual-walled steam wand as much as to a regular.
Water Sensor
Level control cuts the power circuit if water is low, with a microprocessor that automatically controls the level of the water tank and boiler. A low water level warning will tell you when you need to refill. Please note: for proper operation it is a must to use water with mineral content.
Accessories
A Profitec machine comes with two portafilters, a tamper, a blind basket, a brush and a set of manuals.
Frequently asked questions
(4)
What's Inside The Box
Single and double spouted portafilter
Blind basket
Metal tamper
Cleaning brush
Detailed manual
Warranty
Warranty: 2 years of parts and labour
Who provides the warranty for this product?: iDrinkCoffee.com is an authorized service centre for Profitec
Premium Care Eligible: Yes! - This product includes our amazing Very Important Machine Service. Should your product require service during the warranty period we will pay for the shipping charges to ship the product to us. We will issue you a prepaid label and arrange for a courier to collect the package. Your machine will then be repaired by our skilled technicians and returned to you at our cost. With our Premium Care program your machine also gets priority service for the repair. All we ask is that you keep the original packaging material for safe transport.*

* Click here to get full details of the Premium Care program
Specifications
Tech specs and other details
Questions & Answers
Customer Reviews
(142)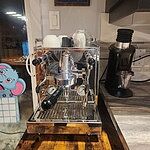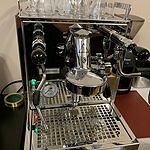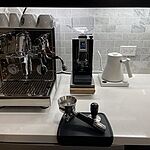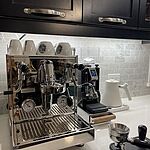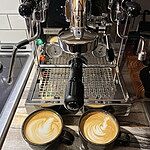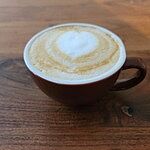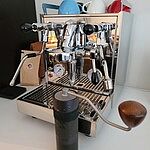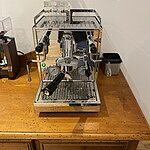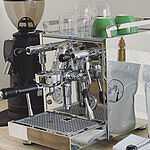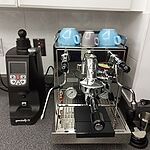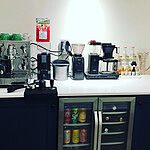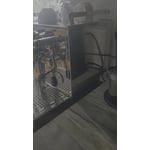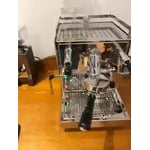 Awesome!
I come from a Breville Barista Express. This is such an upgrade. I hard a hard time adapting to the power at firsr, but now that I understand it, I ju...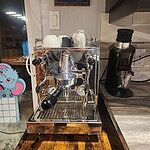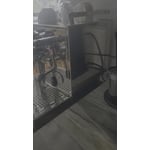 Reviewed on 12/24/2022 by Étienne L.
Was This Review Helpful?
Awesome machine
The Profitec 500 is a great machine. It looks beautiful and works great. Love the joysticks for the Wands. Would definitely recommend.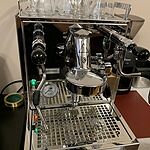 Reviewed on 12/19/2022 by Tony J.
Was This Review Helpful?
Solid machine!
My first real espresso machine and I'm very happy with it after two weeks of pulling shots nonstop. A steep learning curve, but with this machine (and...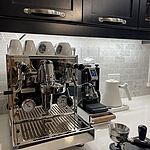 Reviewed on 12/13/2022 by Michael M.
Was This Review Helpful?
Best deal in the business
After using an appliance grade machine for the last 4 years it was time to step-up to a pro-sumer level. I was torn between the Pro 500 and a Rocket m...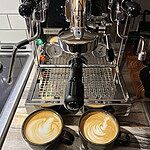 Reviewed on 12/12/2022 by Chris D.
Was This Review Helpful?
An excellent espresso machine
This machine makes great espressos and lattes. Milk frothing is excellent too as it produces really silky milk, good for you to do latte art too. I pa...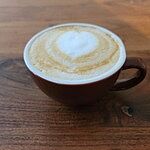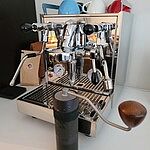 Reviewed on 12/11/2022 by Yu C.
Was This Review Helpful?
Amazing machine
I upgraded from a breville barista express and I'm really happy with my purchase! The pro 500 have a nice look and it's a quiet machine compared to my...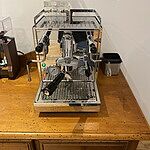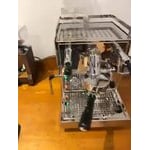 Reviewed on 10/21/2022 by Mathieu S.
Was This Review Helpful?
Thank you
The staff at idrinkcoffee were so friendly and helpful with helping us purchase our first prosumer espresso machine. We ended up purchasing the Profit...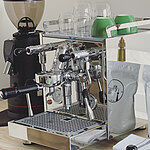 Reviewed on 4/3/2022 by Rosalyn L.
Was This Review Helpful?
4.5/5 One of the best for the price.
TLDR: The Profitec Pro 500 pid has incredible quality and fit/finish. Well engineered hx system that has been very temp stable; steaming is perfectly ...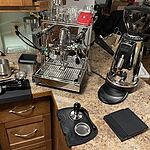 Reviewed on 3/23/2022 by Bryan H.
Was This Review Helpful?
My first espresso machine
Great machine to make espresso and latte .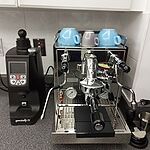 Reviewed on 2/2/2022 by Danny C.
Was This Review Helpful?
My first machine ever and
My first machine ever and I love it! I've been reading about these "pro-sumer" machines for years but never pulled the trigger. I went ...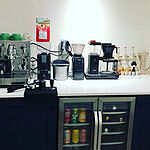 Reviewed on 1/29/2022 by LLOYD M.
Was This Review Helpful?