Profitec Pro 600 Dual Boiler w/ PID and Flow Control
SA-PRO-PT600-FC
Profitec Pro 600 Dual Boiler w/ PID and Flow Control
See More by Profitec
Earn

11484

Reward Points worth

CA$114.84

!
Free Shipping
Ships Today if you order in 7 hours and 35 minutes
Premium Care
Free additional warranty benefits
Quality First
This item is covered by our Premium Care Program.
Description
Overview
The bar has been officially raised.

iDrinkCoffee.com is very proud to introduce to North America Profitec Espresso. Profitec is a brand that has been importing Italian made machines into Germany since 1985. They have now put their many of experience and expertise into building their own brand of espresso machines and the results are impressive. Profitec Heidelberg produces a line of espresso machines in which no detail has been overlooked. The build quality of these machines is incredible and has to be seen to be appreciated.

The Pro 600 is a dual boiler espresso machine with a PID display, which can also be used as a single-boiler machine. Both boiler temperatures can be individually adjusted using the PID. The high-quality stainless steel housing with colored side elements and the strikingly shaped steam and hot water wands give the Pro 600 a particularly extravagant look.




FEATURES

Dual Boiler with Optional Single Boiler Use
The Pro 600's 1 L steam and hot water boiler and 0.75 L brew boiler allow for simultaneous brewing and steaming. An added feature to the design is a steam boiler shut off, which lets the user save energy and heat up time with single boiler use.
Manual Flow Control

The manual flow control device on this version of the Profitec Pro 600 allows you to control the flow rate of your espresso extraction. Experimenting with flow rate lets one experiment with extracting espresso at variable flow rates, making it possible to both ramp up or ramp down pump water flow depending on the coffee type and flavors intended to be extracted.
Increased Steam Output
Compared to many of its contemporaries, the Pro 600 has a higher average steam output. The machine has an improved PID and safety valve, allowing steam pressure to reach 2 bar.
Updated Styling
The Pro 600 offers a fresh take on the traditional E61 aesthetic. With a custom stainless steel mushroom, striking black gauges, black side panels, and outward angled steam and hot water wands, this is a machine that definitely shakes things up a bit.
PID Temperature Controller
The PID is synonymous with temperature stability in the espresso industry. Rather than kicking on and off like a thermostat, the PID brings the machine up to temp and constantly maintains the ideal temperature with very little fluctuation. It allows the user to adjust the temperature of both boilers, and, as an added benefit, doubles as a shot timer during brewing.
E61 Group Head
The E61 group head truly is the industry standard. This commercial-grade component plays an integral part in temperature stability by syphoning hot water from the boiler through the group and back, so that the brew water flowing through it never loses a degree on its way to the cup.
Manually Adjustable Brew Pressure
Brew pressure is generally a constant 9 bars; however, the Pro 600 allows the user to manually adjust the brew pressure in order to achieve a different end result in flavor. Located behind the drip tray, this feature is perfect for the adventurous user who wants to get a bit more flexibility of use out of their machine.
Accessories
The Pro 600 comes with:
1 Single Spout Portafilter
1 Double Spout Portafilter
1 Single-Shot Basket (7g)
1 Double-Shot Basket (14g)
1 Backflush Disc
1 Tamper
1 Cleaning Brush
1 User Manual
What's Inside The Box
Single Spout Portafilter
Double Spout Portafilter
Single-Shot Basket (7g)
Double-Shot Basket (14g)
Backflush Disc
Tamper
Cleaning Brush
User Manual
Warranty
Warranty: 2 years of parts and labour
Who provides the warranty for this product?: iDrinkCoffee.com is an authorized service centre for Profitec
Premium Care Eligible: Yes! - This product includes our amazing Very Important Machine Service. Should your product require service during the warranty period we will pay for the shipping charges to ship the product to us. We will issue you a prepaid label and arrange for a courier to collect the package. Your machine will then be repaired by our skilled technicians and returned to you at our cost. With our Premium Care program your machine also gets priority service for the repair. All we ask is that you keep the original packaging material for safe transport.*

* Click here to get full details of the Premium Care program
Specifications
Tech specs and other details
Questions & Answers
Customer Reviews
(47)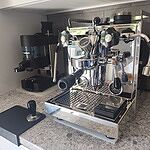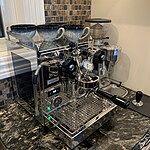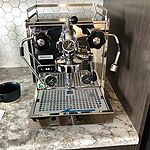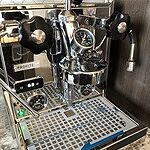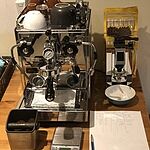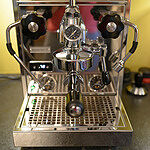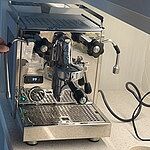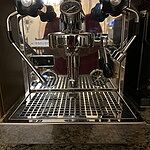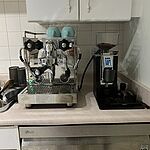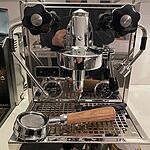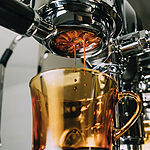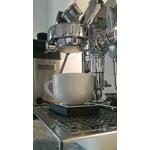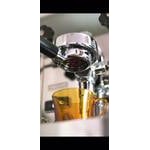 Checks All The Boxes
This machine checks all the boxes for me. I had two great espresso machines at home, a Rancilio commercial HX machine and a Quick Mill Silvano (quasi-...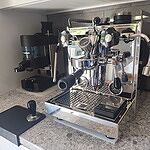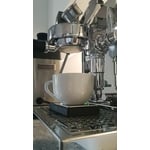 Reviewed on 8/17/2023 by Kelly B.
Was This Review Helpful?
Fantastic Dual Boiler machine at great price-point
I wish I'd upgraded sooner. This machine replaced an aging Bezzera BZ07. I held off replacing for the longest time because it seemed like an indulgenc...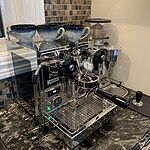 Reviewed on 9/3/2021 by Michael F.
Was This Review Helpful?
The Profitec Pro 600 is an amazing machine! A lot of the features of the 700 and looks fantastic!
Awesome machine. I was considering between the 500 and 600. While I'm sure the 500 is fantastic, the 600 was closer inline with an end game machi...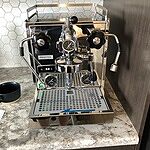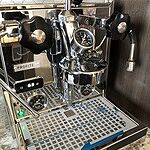 Reviewed on 5/21/2021 by Dave L.
Was This Review Helpful?
Great upgrade from BDB
This was a big upgrade from my Breville dual boiler. The flow control allows a you play quite a bit with the taste, although I still need to play more...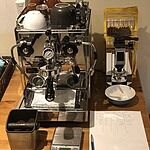 Reviewed on 4/17/2021 by Hans W.
Was This Review Helpful?
Excellent Machine
The Profitec Pro 600 has lived up to my expectations. It puts all of the control in the hands of the user and always does exactly what you tell it to ...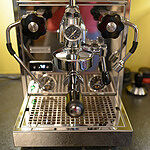 Reviewed on 6/19/2020 by Chris S.
Was This Review Helpful?
wife love it
good espresso machine, looks very robust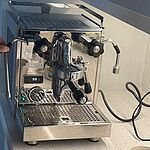 Reviewed on 9/12/2023 by Xin S.
Was This Review Helpful?
Great double boiler espresso
Great machine Replaced my breville double boiler. This extraction of espresso is superior.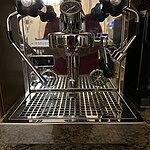 Reviewed on 4/2/2023 by Paul A.
Was This Review Helpful?
Great!
Been 15 days, and I am absolutely loving using my 600. Espresso quality is Amazing.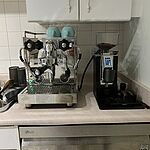 Reviewed on 11/1/2022 by Gaurav C.
Was This Review Helpful?
Great machine
Great machine. Pressure was perfect out of the box and extraction is excellent. Upgraded from single boiler, will never look back!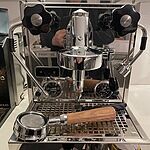 Reviewed on 2/24/2022 by Justin S.
Was This Review Helpful?
Totally love it! PID offers
Totally love it! PID offers precise control over extraction temperature and steam power is insane! The machine also looks stunning.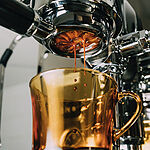 Reviewed on 12/29/2021 by Jamy M.
Was This Review Helpful?