Profitec Pro 500 Espresso Machine w/ PID and Flow Control
SA-PRO-PT500-FC
Profitec Pro 500 Espresso Machine w/ PID and Flow Control
See More by Profitec
Earn

8694

Reward Points worth

CA$86.94

!
Free Shipping
Ships Today if you order in 7 hours and 58 minutes
Premium Care
Free additional warranty benefits
Quality First
This item is covered by our Premium Care Program.
Description
Overview
The bar has been officially raised.

iDrinkCoffee.com is very proud to introduce to North America Profitec Espresso. Profitec is a brand that has been importing Italian made machines into Germany since 1985. They have now put their many of experience and expertise into building their own brand of espresso machines and the results are impressive. Profitec Heidelberg produces a line of espresso machines in which no detail has been overlooked. The build quality of these machines is incredible and has to be seen to be appreciated.

The Profitec 500 w/pid is the latest upgrade to Profitec's popular Pro 500 Heat Exchanger espresso machine. It features an E61 group head, PID controller, a vibratory pump, stainless steel boiler, double wall steam and hot water arms and beautiful stainless steel finish.



Features
E-61 Grouphead
The Profitec Pro 500 features the extremely well known and widely used E61 group head. The E61 is known for its temperature stability, durability and ease of use.
Heat Exchanging Boiler
A sizable 2 liter, stainless steel boiler features a heat exchanger, which allows for simultaneous coffee brewing and milk frothing.
PID
The Profitec Pro 500 comes standard with a PID device. This digital controller is masterfully hidden under the drip tray and allows you to change the boiler temperature while greatly improving overall temperature stability while also eliminating the need for the added step of a cooling flush usually demanded by heat exchanger espresso machines. A PID comes in handy when brewing specialty coffees to bring out their flavour by testing at various temperatures.
Vibratory Pump
Quiet, reliable and delivering right pressure when needed. Profitec's pump boost a great performance and also features a unique device to reduce backpressure from the boiler, thereby preventing blocks.
Professional Gauges
The Profitec Pro 500 features two professional gauges. Left indicating pressure in the boiler, right measuring grouphead pressure while coffee brewing. They are a great feedback tool which let you better understand your machine and improve your final results.
No Burn Steam & Hot Water Wands
The machine is equipped with no burn steam and hot water wands that can be manipulated without worry about scolding your hands. Also, milk doesn't stick to a dual-walled steam wand as much as to a regular.
Water Sensor
Level control cuts the power circuit if water is low, with a microprocessor that automatically controls the level of the water tank and boiler. A low water level warning will tell you when you need to refill. Please note: for proper operation it is a must to use water with mineral content.
Accessories
A Profitec machine comes with two portafilters, a tamper, a blind basket, a brush and a set of manuals.
What's Inside The Box
Single and Double Spout Portafilters
7g and 14g Filter Baskets
Tamper


Cleaning brush

Manual
Warranty
Warranty: 2 years of parts and labour
Who provides the warranty for this product?: iDrinkCoffee.com is an authorized service centre for Profitec
Premium Care Eligible: Yes! - This product includes our amazing Very Important Machine Service. Should your product require service during the warranty period we will pay for the shipping charges to ship the product to us. We will issue you a prepaid label and arrange for a courier to collect the package. Your machine will then be repaired by our skilled technicians and returned to you at our cost. With our Premium Care program your machine also gets priority service for the repair. All we ask is that you keep the original packaging material for safe transport.*

* Click here to get full details of the Premium Care program
Specifications
Tech specs and other details
Questions & Answers
Customer Reviews
(141)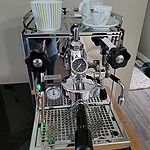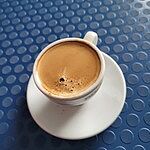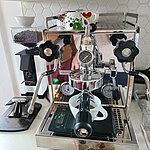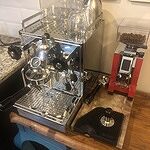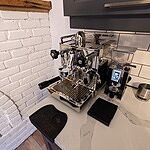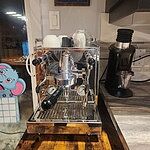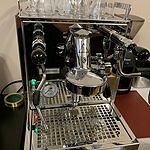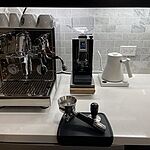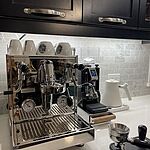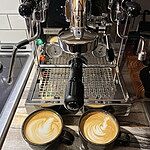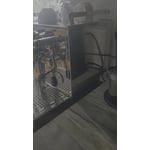 Profitec Pro 500 Espresso Machine w/ PID and Flow Control
I recently bought Profitec Pro 500 Espresso Machine w/ PID and Flow Control to replace a ten year old Rocket Cellini machine. Machine setup was easy. ...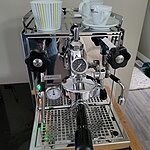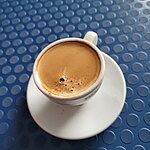 Reviewed on 1/28/2023 by Bob M.
Was This Review Helpful?
Great Machine w Flow Control
Super happy with my new Profitec Pro 500, such a great upgrade from my Breville Barista. I would also recommend everyone goes with the flow control - ...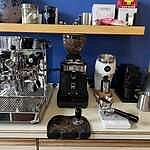 Reviewed on 2/24/2022 by Jonathan O.
Was This Review Helpful?
Worth it!
Really happy with this machine. Arrived excellently packed. We are still figuring out our perfect shot, and the flow control options. But even with ve...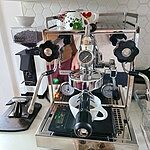 Reviewed on 10/2/2021 by Inna P.
Was This Review Helpful?
Great customer service an communications.
Great customer service an communications. The espresso maker is awesome. Very happy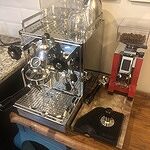 Reviewed on 2/21/2021 by Tassilo H.
Was This Review Helpful?
Three months in and enjoying
Three months in and enjoying the new Profitec 500 machine. My previous unit was a Rocket Appartamento. I really like the PID control and the larger wa...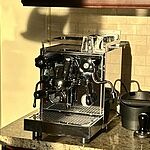 Reviewed on 4/2/2023 by Vittorio I.
Was This Review Helpful?
Excellent machine, excellent service
I probably spent 3 hours discussing options before I bought this and the grinder. The no tax and sale price made this extra worthwhile. The second sho...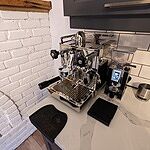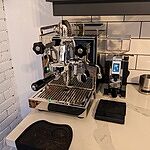 Reviewed on 1/28/2023 by Jason M.
Was This Review Helpful?
Awesome!
I come from a Breville Barista Express. This is such an upgrade. I hard a hard time adapting to the power at firsr, but now that I understand it, I ju...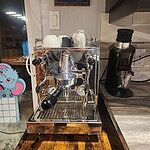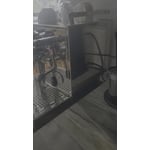 Reviewed on 12/24/2022 by Étienne L.
Was This Review Helpful?
Awesome machine
The Profitec 500 is a great machine. It looks beautiful and works great. Love the joysticks for the Wands. Would definitely recommend.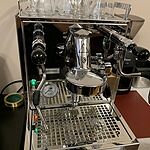 Reviewed on 12/19/2022 by Tony J.
Was This Review Helpful?
Solid machine!
My first real espresso machine and I'm very happy with it after two weeks of pulling shots nonstop. A steep learning curve, but with this machine (and...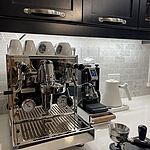 Reviewed on 12/13/2022 by Michael M.
Was This Review Helpful?
Best deal in the business
After using an appliance grade machine for the last 4 years it was time to step-up to a pro-sumer level. I was torn between the Pro 500 and a Rocket m...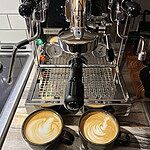 Reviewed on 12/12/2022 by Chris D.
Was This Review Helpful?