Profitec Go Espresso Machine - Black
PRO-GO-BLK
Profitec Go Espresso Machine - Black
See More by Profitec
Earn

3897

Reward Points worth

CA$38.97

!
Free Shipping
Estimated shipping: August 2023
Premium Care
Free additional warranty benefits
Quality First
This item is covered by our Premium Care Program.
The Profitec Go is more than just an espresso machine. It's a statement of style and sophistication.
It's a compact and sleek machine that fits well in any kitchen, with a stainless steel body and a ring brew group that add a touch of modernity. It's also a versatile and powerful machine that makes perfect espresso shots and steams milk with precision and control.
You can adjust the temperature and pressure to suit your taste and preferences. And you can choose from four vibrant and fun colors that match your personality and your kitchen: black, red, yellow, or blue.
Make your coffee experience more enjoyable with the Profitec Go.
Description
Overview
The Profitec Go is a compact single boiler machine with a ring brew group.
With its fast heat-up time and simple-to-use controls, the Go is perfect for anyone who wants to enjoy a delicious cup of coffee quickly and easily.
The machine also features a PID temperature control that allows you to set the desired temperature for coffee extraction and steam, as well as an expansion valve for brewing pressure adjustment. In addition, the Go comes with an ECO mode that allows you to program a timer to switch off the boiler when not in use, saving energy.
With it
s
sleek d
esign and ea
sy
-to
-u
se
contr
ols
,
th
e
Profitec Go
i
s t
he pe
rfe
ct mac
hine fo
r anyone who
wan
ts to e
njo
y a
del
icious
cup o
f coffee
quickly
and
easi
ly.
Features
The Profitec Go features a PID temperature control that allows you to set the desired temperature for coffee extraction and steam,
an easily accessible expansion valve is available for brewing pressure adjustment as required without having to open the entire machine.
A button panel that makes it easy to control all the functions of the machine, as well as a rotary valve for steam extraction.
The Profitec Go is available in a variety of colors to suit your style. Choose from black, red, yellow or blue.
Frequently asked questions
(3)
What's Inside The Box
portafilter 2 spouts
filter 1 cup
filter 2 cups
blind filter
coffee tamper
cleaning brush
user manual
Warranty
Warranty: 2 years of parts and labour
Who provides the warranty for this product?: iDrinkCoffee.com is an authorized service centre for Profitec
Premium Care Eligible: Yes! - This product includes our amazing Very Important Machine Service. Should your product require service during the warranty period we will pay for the shipping charges to ship the product to us. We will issue you a prepaid label and arrange for a courier to collect the package. Your machine will then be repaired by our skilled technicians and returned to you at our cost. With our Premium Care program your machine also gets priority service for the repair. All we ask is that you keep the original packaging material for safe transport.*

* Click here to get full details of the Premium Care program
Specifications
Tech specs and other details
Questions & Answers
Customer Reviews
(46)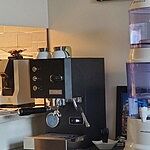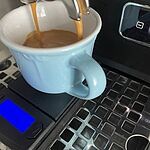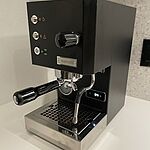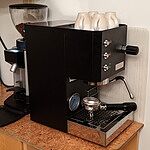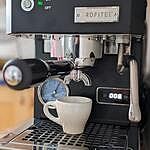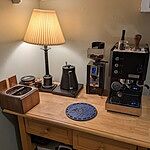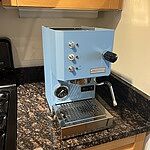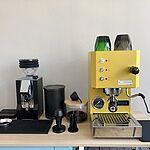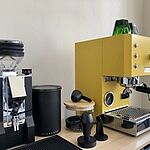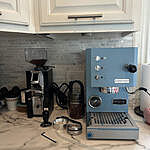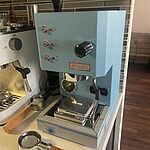 After years with the Breville,
After years with the Breville, we've made a significant upgrade to the Profitec Go. My goal was to get a workhorse espresso machine for well unde...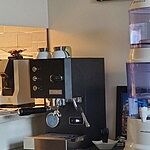 Reviewed on 7/21/2023 by Tom J.
Was This Review Helpful?
Espresso Machine - A Vibrantly Noisy Comedy of Caffeine
Oh, behold the semi-automatic espresso machine! A masterpiece of kitchen engineering and design that, like a jolly circus performer, juggles my coffee...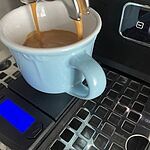 Reviewed on 7/15/2023 by Evgenii O.
Was This Review Helpful?
A MUST BUY!!!
This espresso machine is incredible! The shots that it pulls are complex and well balanced. The dual-hole steam wand and valve are high quality and th...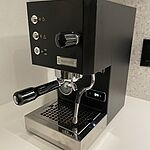 Reviewed on 6/21/2023 by Adam W.
Was This Review Helpful?
Incredible price/performance for a single-boiler machine
We received an unexpected present on the last day of the year: iDrinkCoffee, many thanks for shipping our Profitec Go so surprisingly early! My review...
Reviewed on 1/30/2023 by Peter M.
Was This Review Helpful?
Great Machine!
upgraded from an old Via Venezia that wads getting hard to find parts for. Good build quality, temp stability and easy to adjust OPV. My wife loves th...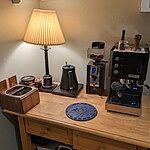 Reviewed on 1/28/2023 by Lauren B.
Was This Review Helpful?
Great machine - get it!
Amazing quality machine, build quality is fantastic. Brews great espresso and provides plenty of steam. Water capacity is also good.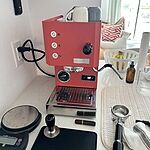 Reviewed on 9/8/2023 by Alexander K.
Was This Review Helpful?
All the features you need, and none of the ones you don't.
This machine is built like a tank, and as a result has great thermal stability. That, along with the PID and built-in timer, makes it a pleasure to pu...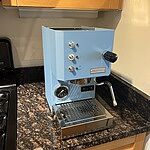 Reviewed on 7/27/2023 by Ian P.
Was This Review Helpful?
Profitec GO - best valued Single Boiler espresso machine
I have been using the Profitec GO for over 3 weeks now and it's been a pure joy using it. This is my first home Espresso setup and it is so easy ...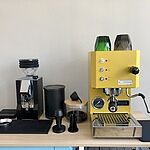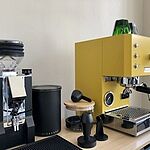 Reviewed on 7/23/2023 by Dibyendu G.
Was This Review Helpful?
Go Espresso Go!
Amazing espresso machine for the money. Size and look both work for me. Gives you everything you want in a prosumer espresso machine for an affordable...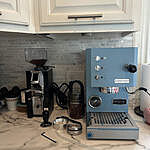 Reviewed on 6/16/2023 by Brett K.
Was This Review Helpful?
Machine Kicks Butt
Very satisfied with it from the minute I unboxed it and pulled my first shot. This was an upgrade from a Solis Perfetta, and I love the build quality ...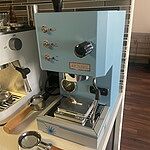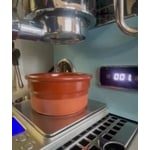 Reviewed on 6/12/2023 by Christian M.
Was This Review Helpful?