Eureka Mignon Facile Grinder - Black
CG-EUR-FAC-B
Eureka Mignon Facile Grinder - Black
See More by Eureka
Earn

1647

Reward Points worth

CA$16.47

!
Free Shipping
Ships Today if you order in 7 hours and 59 minutes
Premium Care
Free additional warranty benefits
Quality First
This item is covered by our Premium Care Program.
Start simple with the Eureka Facile: because a perfect espresso shot starts with the perfect espresso grind.
Description
Overview
The Facile doesn't overcomplicate the process of grinding good espresso with digital timers or weight scales. Simply adjust the grind to the right size using its precise, infinite adjustment dial, activate the switch using your portafilter, and release it once you have your desired dose.
This grinder's infinite adjustment gives you the precision required to get the perfect espresso shot. Equipped with a 50mm flat stainless steel burr set designed with espresso grinding as its focus, the Facile pairs well with everything from an entry-level single boiler to a semi commercial dual boiler machine. Its simple and precise design does away with unnecessary digital features, and lets you focus on what's important: grind size and dose.

On top of its incredible grind quality, the Facile, just like the rest of the Mignon lineup, is remarkably quiet. Perfect for early risers and light sleepers alike.

Key Features:

Espresso                 
Stepless/Infinite Adjustment         
50mm Flat, Stainless Steel Burrs
Features
50mm Burrs: A large set of flat, stainless steel burrs designed to get consistent fines for better espresso
Silent Technology: The anti-vibration solution to noise. This grinder runs 20 dB quieter than the average, and is one of the quietest on the market.
ACE System: Eureka's Anti-Clumps and Electrostaticity is designed to prevent clumping and spraying of ground coffee, giving it yet another edge over the competition.
Frequently asked questions
(3)
What's Inside The Box
User Manual
Portafilter fork
250 gram bean hopper
Warranty
Warranty: 1 year of parts and labour
Who provides the warranty for this product?: iDrinkCoffee.com is an authorized service centre for Eureka
Premium Care Eligible: Yes! - This product includes our amazing Very Important Machine Service. Should your product require service during the warranty period we will pay for the shipping charges to ship the product to us. We will issue you a prepaid label and arrange for a courier to collect the package. Your machine will then be repaired by our skilled technicians and returned to you at our cost. With our Premium Care program your machine also gets priority service for the repair. All we ask is that you keep the original packaging material for safe transport.*

* Click here to get full details of the Premium Care program
Specifications
Tech specs and other details
Questions & Answers
Customer Reviews
(299)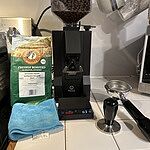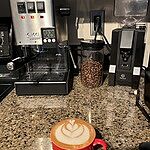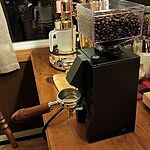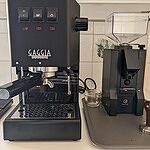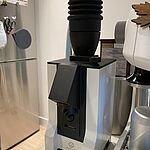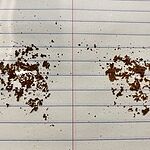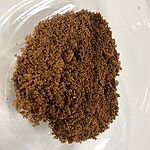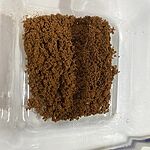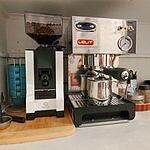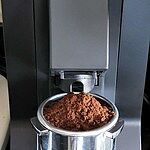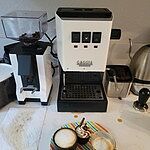 Eureka Magnon Grinder
All grinders are not created equal, my recently retired machine ground tolerable coffee until it quit without notice 🤗, time to upgrade. Thank you ID...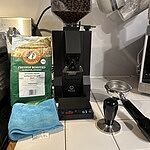 Reviewed on 10/13/2023 by Gary R.
Was This Review Helpful?
Solid no frills grinder!
Have been using for a little over a month and has been a great dedicated espresso grinder. Finer and more consistent grind and much quieter than my Br...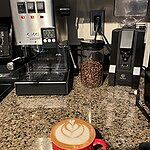 Reviewed on 7/6/2023 by Philip M.
Was This Review Helpful?
Great build quality
Does everything you need for single dosing espresso. Everything is intuitive and a single button and knob! I would highly recommend this no-fuss gre...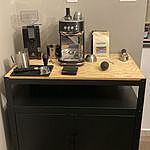 Reviewed on 1/12/2023 by Alexander w.
Was This Review Helpful?
Eureka Mignon Facile
The facile grinder was delivered by UPS right to our door! The product is great! We love the small footprint, large burr grinder and simplistic / robu...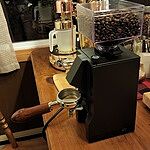 Reviewed on 9/8/2022 by gordon p.
Was This Review Helpful?
Incredible grinder
Grinder is really consistent and silent.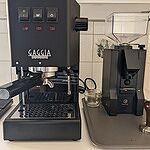 Reviewed on 7/28/2022 by Sebastien D.
Was This Review Helpful?
This grinder is soooo quiet
This grinder is soooo quiet and precise with the bean grind. Solid, quality machine. Easy to set up. Highly recommend. Thanks to all the friendly pe...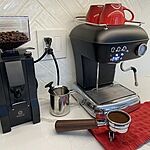 Reviewed on 6/11/2022 by Leslie B.
Was This Review Helpful?
Worth it!
A lot even than the breville 878 grinder. Less noise as well. breville 878: 3g diff after clean up the blur. 0.3-0.6g average diff every time. Mmg: ...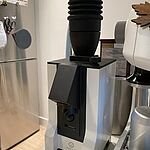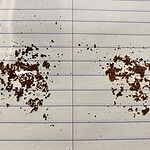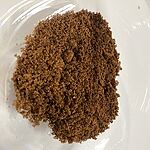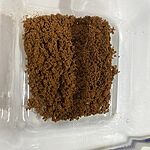 Reviewed on 3/28/2022 by Shayin F.
Was This Review Helpful?
So mignon!
So proud I upgrade my new grinder! He is very quiet also provide performance at the same time. I love the quality for the price.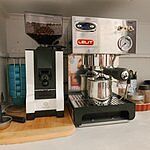 Reviewed on 3/15/2022 by Roxane L.
Was This Review Helpful?
Great, quiet, even grinds
Grind quality is spectacular. No clumping, very even grounds. Very quiet machine. The adjustment dial is a really small knob although with practice ...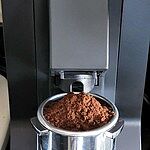 Reviewed on 3/14/2022 by Henna J.
Was This Review Helpful?
Great quality, looks good and
Great quality, looks good and has low noise.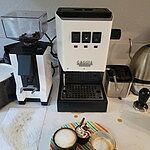 Reviewed on 3/13/2022 by Prajwal T.
Was This Review Helpful?