Filter Reviews
Taste
Smell
Quality
Espresso
Price
Blend
Aroma
Acidity
Mouth
Roast
Beans
Coffee
...
Brew
Notes
Cup
Surprise
Fan
Full Bloom
5 star rating

4 star rating

3 star rating

2 star rating

1 star rating
Wow
Review by Todd T. on 17 May 2020
review stating Wow
I've had a few cups now and I am impressed. The beans have a very nice berry smell and I have captured the freshness with my Airscape. My pour-overs have been very smooth and velvetly on the tongue. Great for my new black coffee habit.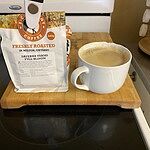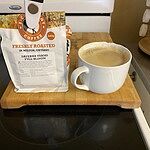 Full bodied Well balanced
Review by Imad L. on 26 Oct 2019
review stating Full bodied Well balanced
Totally enjoyed this blend both in espresso and cappuccino. Lovely crema! Tried many different blends and my go is Daterra Espresso Yellow.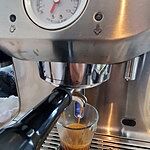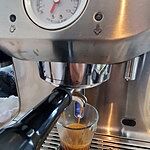 Fabulous espresso!
Review by Chris S. on 28 Aug 2019
review stating Fabulous espresso!
A well-balanced full flavour espresso bean, fantastic for a cappuccino, latte or macchiato. Just the right level of acidity. I personally prefer the Full Bloom to Datarra Yellow. Highly recommended.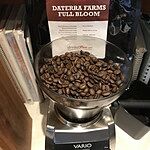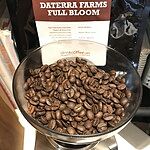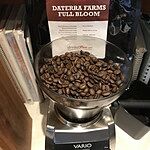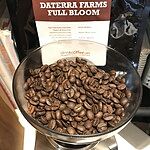 Darker in taste than the sweet Daterra collection despite the lighter roast
Review by Benoit D. on 12 Jun 2019
review stating Darker in taste than the sweet Daterra collection despite the lighter roast
Despite the roast being described as Medium as opposed to the Daterra Sweet being Medium-Dark (I couldn't tell by looking honestly) the Full Bloom is darker in flavor, has more of a dark caramel taste without much of the bitterness and burnt taste of a dark roast. There is definitely something fruity in the taste reminiscent of plums. While the scent of this one was perhaps less of a draw than the Daterra Sweet Collection the resulting coffee has won my Gaggia Classic Pro more praise overall.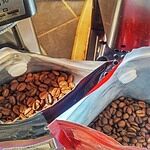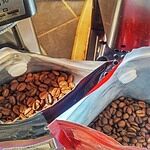 Will buy again!
Review by Patrick R. on 7 May 2018
review stating Will buy again!
Daterra Farms Full Bloom is great brewed with a Chemex or even as a cold-brew for the summer.