Filter Reviews
5 star rating

4 star rating

3 star rating

2 star rating

1 star rating
Inexpensive yet very enjoyable
Review by Benoit D. on 11 Jun 2020
review stating Inexpensive yet very enjoyable
I very enjoyed this coffee from IDC. Even if it was roasted a bit darker than I thought it would have been, it served the purpose of making it rich and creamy while elevating the taste notes of cocoa which are always enjoyable. It doesn't stand far from the taste of the popular origins of south America like Columbian, Guatemala or Brazil but offers a very balanced cup of coffee with a lot of body and a balanced acidity.
Sweet and chocolatey
Review by Andrew D. on 6 Dec 2019
review stating Sweet and chocolatey
This was a nice new coffee that was just as advertised. You dont have to hunt for the nutty and chocolate flavour notes. They find you. Its got an acidity profile that can be sharp if proper brewing parameters are not respected. To me, thats half the fun. It is a depature from the classic coffee profile, but not too far off the path.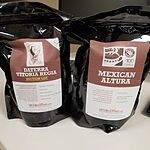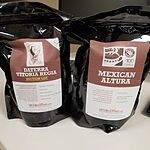 Quality Mexican Coffee
Review by Callum D. on 1 Feb 2020
review stating Quality Mexican Coffee
A nice rich balanced Mexican coffee. Great value in the 1lb bag. Flavour profile is just as described by iDrinkCoffee. Crowd pleaser. No hint of smokiness, so if you are used to a smoky Mexican, this one is not that...
Benjamin S.
5 star rating
Great crema
Review by Benjamin S. on 12 Dec 2019
review stating Great crema
Normally I prefer a darker roast but this bean is excellent. Great value as it is a full lb, full of flavor. I will definitely buy it again.
New fave ...
Review by Bogdan M. on 2 Jun 2020
review stating New fave ...
We accidentally discovered Mexican coffee while in Mexico. It has a very smooth chocolaty flavour which works out very nicely for espresso machines for a flat white. We this one here so we tried it out and it's our new fave.