Bellezza Inizio Leva R Espresso Machine - White
BEL-INIL-R-W
Bellezza Inizio Leva R Espresso Machine - White
See More by Bellezza
Earn

5985

Reward Points worth

CA$59.85

!
Free Shipping
Ships Tomorrow if you order in 23 hours and 8 minutes
Premium Care
Free additional warranty benefits
Final Sale
The price of this item has been heavily reduced and it is a final sale. Once purchased no returns, exchanges or cancellations are allowed
The Inizio invites you to begin the day on the right foot. It quietly pulls its shots to not rouse those still deeply rooted in their dreams.
Delight can be found throughout the cup with silky milk and impactful espresso.
Reimagine what your coffee experience can be like with the Bellezza Inizio.
Description
Overview
The Inizio takes German Engineering and pushes it to its limit. This powerful machine is able to steam milk and extract espresso at the same time. For further convenience, the Inizio is able to be plumbed in or pull water from a built in tank thanks to the commercial rotary pump. It's truly a machine that will impress friends and family with the drinks you can craft.
Originally known as Beberich Kaffeemaschinen in 1975, this family business evolved to Bellezza in 2017. They continue to live up to their motto "Espresso - Tradizione" but are not afraid to step outside of this belief to innovate. The Inizio is their first pride and joy, and was designed to exceed the highest expectations.

Well thought out features such as the joystick controls and programmable PID with a built in shot timer sets this machine apart from other heat exchange machines. Taking impeccably engineered German designs and turning it into their own creation, Bellezza is a step up compared to its competition.

Bellezza's decision to use a heat exchange system allows you to extract espresso at the same time as steaming milk without sacrificing quality. This boiler system is designed for someone who enjoys beautifully crafted drinks that can compete with your local cafe.

Features
PID controls that allows for Precise temperature control of the steam boiler for this heat exchange machine.
An E61 grouphead which is an universally used grouphead.
4 inches of cup clearance to fit most traditionally shaped ceramic cups.
A cup warmer on top of the machine to preheat cups so the cups keep your drinks warm.
Joystick toggles for both the steam wand and hot water wand for instantaneous power.
Frequently asked questions
(2)
What's Inside The Box
Single and Double spouted portafilter
Metal tamper
2 and 4 hole steam tips
Cleaning cover
Cleaning brush
Warranty
Warranty: 2 years of parts and labour
Who provides the warranty for this product?: iDrinkCoffee.com is an authorized service centre for Bellezza
Premium Care Eligible: Yes! - This product includes our amazing Very Important Machine Service. Should your product require service during the warranty period we will pay for the shipping charges to ship the product to us. We will issue you a prepaid label and arrange for a courier to collect the package. Your machine will then be repaired by our skilled technicians and returned to you at our cost. With our Premium Care program your machine also gets priority service for the repair. All we ask is that you keep the original packaging material for safe transport.*

* Click here to get full details of the Premium Care program
Specifications
Tech specs and other details
Questions & Answers
Customer Reviews
(6)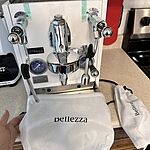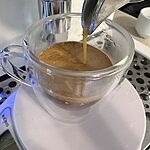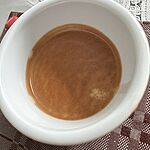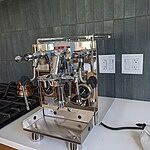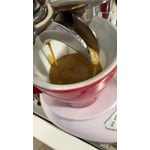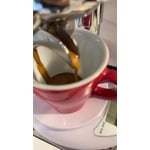 One of the greatest machine on the market for $ 3k
I had many espresso machines, automatics ( expensive Jura) , gaggia, R silvia, isomac, illy francis, bezerra, magister , etc (all with vibratory pump)...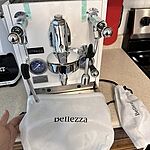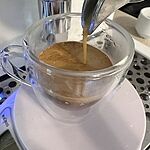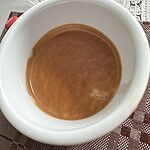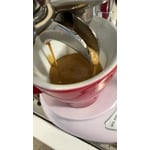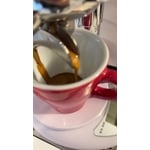 Reviewed on 8/9/2023 by Marius P.
Was This Review Helpful?
Fantastic!
Very pleased with this machine. You can feel the quality right out of the box. I enjoyed the steam and hot water valves not being knobs. Very easy and...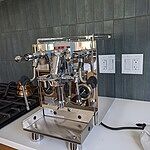 Reviewed on 5/29/2022 by Nathan T.
Was This Review Helpful?
Commercial quality machine you can
Commercial quality machine you can use at home. Barely take any space iin the kitchen , modern classic design German quality. I have many espresso ma...
Reviewed on 8/9/2023 by Vitali K.
Was This Review Helpful?
One of the greatest machines on the market for that price.
I had before many prestigious machines, R Gaggia, Silvia, Isomac, Bezzera, Nuova Simonelli(4000$), Magister but none of them was like this Belleza R. ...
Reviewed on 7/27/2023 by Marius
Was This Review Helpful?
Solid
Exactly working how it should and as expected. Big, heavy and solid. Powerfull vapor, quiet pump. The plug-in feature is really nice. Very shiny: very...
Reviewed on 4/19/2023 by Guillaume
Was This Review Helpful?
Great value!
We are extremely happy with this machine. Coming from a breville machine. The steaming power is more than enough for back to back drinks. The programm...
Reviewed on 11/11/2022 by Darren
Was This Review Helpful?