Bezzera Strega TOP Lever Machine
SA-BEZ-STREG-TOP-B15
Bezzera Strega TOP Lever Machine
See More by Bezzera
Earn

10497

Reward Points worth

CA$104.97

!
Free Shipping
Ships Tomorrow if you order in 19 hours and 3 minutes
Premium Care
Free additional warranty benefits
Quality First
This item is covered by our Premium Care Program.
Allow yourself to be bewitched by the Bezzera Strega. You will find yourself and guests spellbound when going through your workflow, in anticipation for the delightful drink that will be produced.
From carefully grinding the coffee, to tamping and pulling down the lever, the end result of watching the espresso flow out is quite hypnotic. Your coffee experience will forever be elevated.
An enchantress must have cast a spell, because why else would coffee taste so divine?
Description
Overview
The Strega truly does set the standards of lever machines.The 58mm commercial sized portafilter is seen in very few home lever machines, which makes following recipes a lot easier.
Luigi Bezzera is the original creator of Espresso. Invented in 1901, it wasn't until 1906 that the original espresso machine was shown in a public setting at the Milan International Fair. Now 4 generations later, Bezzera still continues to innovate on what was created over 100 years ago with modern designs for the modern home.

Premium features can be seen in all parts of the machine. Its ability to be plumbed in for ease of use and a silent experience. Additionally, the joystick controls that Bezzera is so incredibly fond of allows you to harness your machine's steam boiler easily. This machine has continued to keep classic designs while bringing them into a modern light.

If you're someone who enjoys finessing your espresso and profiling each shot, the Strega is a machine that will give you professional quality drinks. Its large water tank means you won't need to spend a lot of time refilling your machine. The heat exchange boiler is going to provide lots of steam for any milk based drinks you may make. It will automatically refill your boiler with water from the tank, which means there's no interruptions to your workflow.

Key Features:

2L Heat Exchange Boiler
58mm Lever grouphead
Vibratory Pump
Joystick control
Traditional Italian design
Features
A large, copper heat exchange boiler means you can steam milk and extract espresso simultaneously while being incredibly thermal stable.
The lever grouphead type allows for true pressure profiling for unique and exciting shots.
The Strega uses a vibratory pump, which allows for a smaller internal footprint and easier replacement.
The Bezzera Strega is equipped with a pressurestat which simplifies one component of the machine .
The Bezzera Strega can also be plumbed in which eliminates the majority of noises.
Joystick controls for the hot water and steam wand allows you to go immediately from 0 to 100 in terms of power.
Frequently asked questions
(2)
What's Inside The Box
Single and Double spout Portafilter,
Tamper,
Grouphead Brush,
Detailed Manual
Warranty
Warranty: 2 years of parts and labour
Who provides the warranty for this product?: iDrinkCoffee.com is an authorized service centre for Bezzera
Premium Care Eligible: Yes! - This product includes our amazing Very Important Machine Service. Should your product require service during the warranty period we will pay for the shipping charges to ship the product to us. We will issue you a prepaid label and arrange for a courier to collect the package. Your machine will then be repaired by our skilled technicians and returned to you at our cost. With our Premium Care program your machine also gets priority service for the repair. All we ask is that you keep the original packaging material for safe transport.*

* Click here to get full details of the Premium Care program
Questions & Answers
Customer Reviews
(10)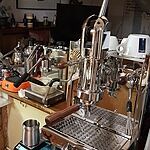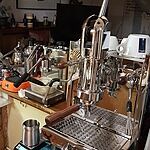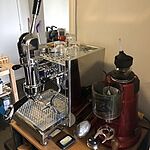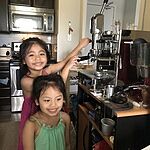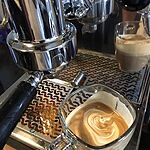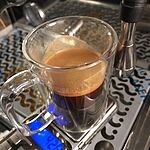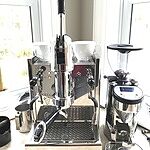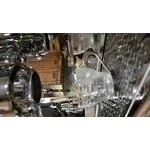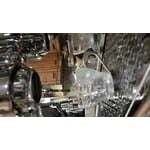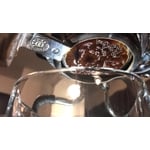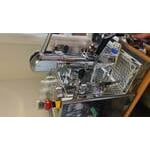 Found Treasure
The Bezzera Strega is a treasure find. Coming over from more than 10 years with a plumbed in Quickmill Vetrano single boiler HX e61 I can say that whi...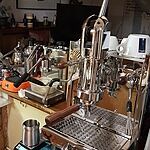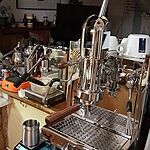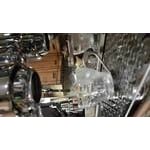 Reviewed on 8/11/2022 by Kirk S.
Was This Review Helpful?
In love with this lever!
This machine does not disappoint! I've always wanted a lever machine, I am technically inclined so I made my own manual lever machine, temperature man...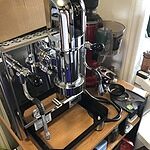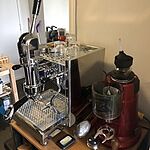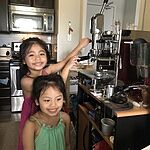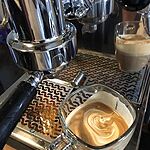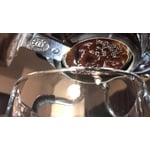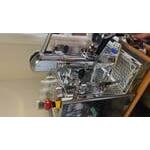 Reviewed on 7/10/2020 by Erwin I.
Was This Review Helpful?
New adventures in coffee making
I did quite a bit of research before going for this machine. Looking at The Profitec 800 and even the Londonninum. The Strega always coming back as th...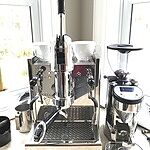 Reviewed on 10/16/2019 by Christian B.
Was This Review Helpful?
Great machine
Very pleased with this purchase. Machine is beautiful and a joy to use.
Reviewed on 11/26/2021 by Paul M.
Was This Review Helpful?
AMAZING
Captures the flavour perfectly!
Reviewed on 12/26/2020 by Armani
Was This Review Helpful?
Very happy after 6 months
I purchased this machine to replace an old Nuova Simonelli that I'd given up on resuscitating. This machine is a real step up from what I knew. W...
Reviewed on 6/5/2019 by Daniel T.
Was This Review Helpful?
Impressive on so many levels
At first I was sceptical,coming from La Pavoni professional lever machines, but after pulling shots side by side La Pavoni I realized that this machin...
Reviewed on 2/24/2018 by Christine D.
Was This Review Helpful?
Great lever machine for the price.
Compared to other prosumer lever machines, the Strega offers one of the best bang of the buck in terms of function and performance. While the Vib pump...
Reviewed on 1/18/2018 by Edison T.
Was This Review Helpful?
Excellente machine.
Cette cafetiére espresso typiquement Italienne remplie très bien ses promesses.Très bonne fabrication beau design facile à utiliser mais il faut réali...
Reviewed on 9/11/2017 by José
Was This Review Helpful?
Excellent shot quality. Machine is
Excellent shot quality. Machine is very clean and organized. Extraction is a difficult learning process but more fine than me once optimized. Painful...
Reviewed on 7/27/2020 by Jacob R.
Was This Review Helpful?