Mahlkonig EK43s Shop Grinder - Black
CG-MAHL-EK43S-B
Mahlkonig EK43s Shop Grinder - Black
See More by Mahlkonig
Earn

11985

Reward Points worth

CA$119.85

!
Description
Overview
MAHLKONIG has been producing hand-made electrical grinders and graters since 1924 and each and every creation of Mahlkonig, undoubtedly reflects the perfect marriage of form and function.

The Mahlkonig EK43s Features the performance and grinding results of the established EK43 within a smaller space-saving form factor.
What makes the EK43s a great coffee grinder?

Consistency
The EK43S boasts unmatched particle distribution – that is, consistency in grind size. This means fewer fines, improved cup clarity, and the opportunity for higher extraction yields without bitterness.

Versatility
Sporting stepless adjustment over a wide range, the EK43S is suitable for all methods of coffee preparation. Switching between recipes is easy with the numbered dial and you can even grind for large batches or customers' purchases with the handy bag clamp.

Power
With 98mm burrs and a motor that harnesses the power of almost two horses, the EK43S is unparalleled in performance. Your coffee will go from beans to bits at a rate of 21-25 grams-per-second, or 2.8-3.4 pounds-per-minute.


Features
Bags are simply clamped into the bag holder – no need to hold bags during the grinding process.
The cleaning of the spout is simply done with the bag holder.
Grind adjustment to the desired fineness is easily done by turning the grind adjustment knob.
The hoppers can be locked with a slide plate to enable an easy exchange of hoppers with different coffee varieties.
Warranty
Warranty: 1 year of parts and labour
Who provides the warranty for this product?: iDrinkCoffee.com is an authorized service centre for Mahlkonig
Specifications
Tech specs and other details
Questions & Answers
Customer Reviews
(18)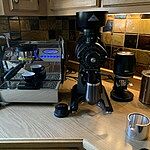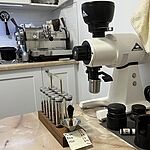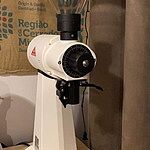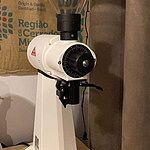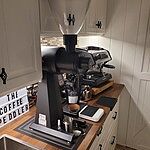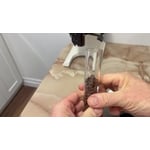 Excellent
Received in excellent condition and correctly calibrated. Trickier to adjust for espresso when compared to the Mahlkonig Peak but perfect for single d...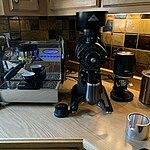 Reviewed on 6/6/2021 by Andre D.
Was This Review Helpful?
The best grinder and persons in store.
The grinder makes better shots on same coffee beans. Before used Baratza 270wi. Not compare. Luka, working in IDRINKCOFFEE, he is very helped to me.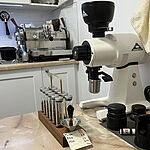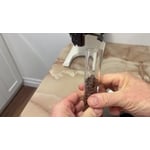 Reviewed on 4/18/2023 by Ildar K.
Was This Review Helpful?
Ek43 amazing grinder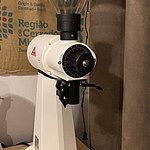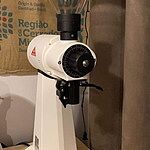 Reviewed on 10/18/2021 by Antoine L.
Was This Review Helpful?
Ek43
Ordering from idrinkcoffee was an easy and simple process. My EK came in just a few days and I couldn't have been happier with the whole process....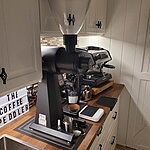 Reviewed on 4/15/2021 by Chris D.
Was This Review Helpful?
ek43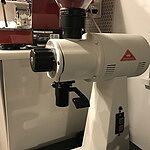 Reviewed on 11/7/2017 by Zhan C.
Was This Review Helpful?
A work of art...with burrs!
This grinder is heavy, beautiful, fast and ferocious! It's a work of art and is amazingly functional. I'm using it at home and it's a j...
Reviewed on 1/24/2021 by Sunny S.
Was This Review Helpful?
King of grinders
It is a solidly built and heavy grinder with a two HP motor that it can grind any type of coffee bean effortlessly with high degree of consistency. Th...
Reviewed on 1/15/2021 by Hilary M.
Was This Review Helpful?
👍👍👍
Reviewed on 9/21/2020 by Maurice B.
Was This Review Helpful?
Awesome Grinder
Reviewed on 4/11/2020 by Graeme G.
Was This Review Helpful?
ek43
Reviewed on 7/26/2023 by Jason K.
Was This Review Helpful?