Mahlkonig EK43 Shop Grinder - Black
CG-MAHL-EK43
Mahlkonig EK43 Shop Grinder - Black
See More by Mahlkonig
Earn

11985

Reward Points worth

CA$119.85

!
Free Shipping
Ships Tomorrow if you order in 17 hours and 37 minutes
Return Policy
This is a commercial product and not subject to our return policy.
Description
Overview
MAHLKONIG has been producing hand-made electrical grinders and graters since 1924 and each and every creation of Mahlkonig, undoubtedly reflects the perfect marriage of form and function.
The Mahlkonig EK43 is a shop/retail grinder for higher volume establishments.
FEATURES:
'Powerful Combination ':
- exceptionally robust grinder with high grinding capacity
- suitable for different grinding goods and different finenesses as e.g. turkish-fine and/or espresso grinding
Operation:
- bags are simply clamped into the bag holder ' no need to hold bags during the grinding process
- the cleaning of the spout is simply done with the bag holder
- grind adjustment to the desired fineness is easily done by turning the grind adjustment knob
- the hoppers can be locked with a slide plate to enable an easy exchange of hoppers with different grinding goods
Warranty
Warranty: 1 year of parts and labour
Who provides the warranty for this product?: iDrinkCoffee.com is an authorized service centre for Mahlkonig
Questions & Answers
Customer Reviews
(19)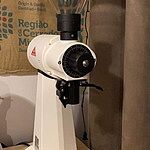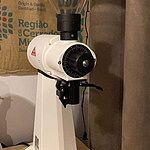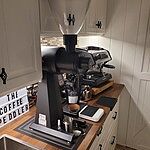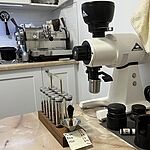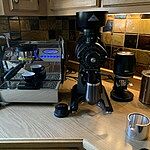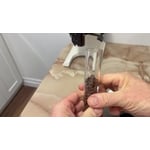 Ek43 amazing grinder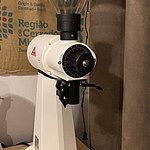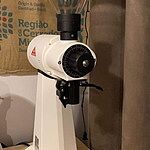 Reviewed on 10/18/2021 by Antoine L.
Was This Review Helpful?
Ek43
Ordering from idrinkcoffee was an easy and simple process. My EK came in just a few days and I couldn't have been happier with the whole process....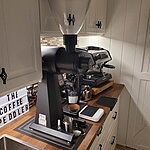 Reviewed on 4/15/2021 by Chris D.
Was This Review Helpful?
ek43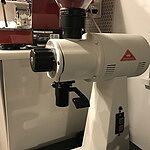 Reviewed on 11/7/2017 by Zhan C.
Was This Review Helpful?
The best grinder and persons in store.
The grinder makes better shots on same coffee beans. Before used Baratza 270wi. Not compare. Luka, working in IDRINKCOFFEE, he is very helped to me.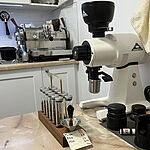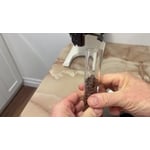 Reviewed on 4/18/2023 by Ildar K.
Was This Review Helpful?
Excellent
Received in excellent condition and correctly calibrated. Trickier to adjust for espresso when compared to the Mahlkonig Peak but perfect for single d...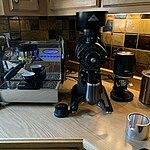 Reviewed on 6/6/2021 by Andre D.
Was This Review Helpful?
Great grinder
Fast and quiet, we love it
Reviewed on 5/21/2023 by David M.
Was This Review Helpful?
Awesome
Reviewed on 1/30/2021 by Matthew O.
Was This Review Helpful?
Amazing machine
Easy to use and works really well!
Reviewed on 5/10/2020 by Estelle D.
Was This Review Helpful?
King of the grinder
EK43 make the whole story different. It produces a very even and consistent grind every time. Great buy.
Reviewed on 6/25/2019 by David H.
Was This Review Helpful?
ek43
Just got this set up in our busy shop and soooo impressed. grinds way quicker and quieter than the past 2 various shop grinders we have used over the ...
Reviewed on 12/27/2018 by Duane B.
Was This Review Helpful?