Mahlkonig E65S Espresso Grinder - Black
CG-MAHL-E65S-B
Mahlkonig E65S Espresso Grinder - Black
See More by Mahlkonig
Earn

9585

Reward Points worth

CA$95.85

!
Free Shipping
Ships Today if you order in 7 hours and 46 minutes
Return Policy
This is a commercial product and not subject to our return policy.
Espresso aficionados know the moment they walk into a cafe and spot a Mahlkonig grinder on the countertop that they'll be getting the best of the best when they walk up and order their drink.
Choose superior quality when you choose a Mahlkonig, and turn your business or your home into the best cafe in the neighbourhood.
Description
Overview
The E65S is a culmination of years of innovations from one of the best grinder producers of today. It gives you more control over your grind with an extremely precise adjustment system, and more feedback on usage for the busy cafe owner so that maintenance and burr replacement is easy to keep track of. Whether you're a cafe owner or a home user, the Mahlkonig E65S will keep you a step ahead of the competition.
Mahlkonig has been hand manufacturing grinders since 1924, contributing innovations to the industry as a whole and steadily improving the art of grinding coffee beans for espresso. Every Mahlkonig model is the perfect marriage of form and function.

The E65S utilizes precisely manufactured 65mm flat burrs to create a uniform grind. Its intuitive display allows you to program up to 6 different recipes, and its precise grind adjustment system gives you perfect control over your grind size by displaying exactly how far apart the burrs are on its crystal clear display.

The defining feature of any grinder is its burr set, and Mahlkonig's burrs are a cut above the rest. Using almost a century of history to their advantage, Mahlkonig has a comprehensive catalogue of different geometries and grinding surface patterns to fall back on, helping them to design and manufacture the perfect set for each grinder. It is often said that espresso ground through a Mahlkonig imparts a sweetness to the cup that is unique to their grinders.

Features
50mm Burrs: A large set of flat, stainless steel burrs designed to get consistent fines for better espresso shots.
Mechanical Timer: Built into the side of the grinder, set your dose between 2 and 14 seconds, or switch to manual mode with the rectangular button.
14 Available Colours: match any aesthetic with a variety of choice.
Silent Technology: The anti-vibration solution to noise. This grinder runs 20 dB quieter than the average, and is one of the quietest on the market.
ACE System: Eureka's Anti-Clumps and Electrostaticity is designed to prevent clumping and spraying of ground coffee, giving it yet another edge over the competition.
Frequently asked questions
(3)
What's Inside The Box
User Manual
1800 gram bean hopper
Warranty
Warranty: 1 year of parts and labour
Who provides the warranty for this product?: iDrinkCoffee.com is an authorized service centre for Mahlkonig
Specifications
Tech specs and other details
Questions & Answers
Customer Reviews
(8)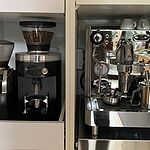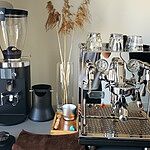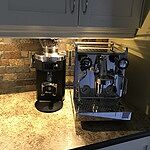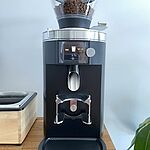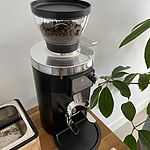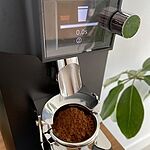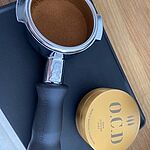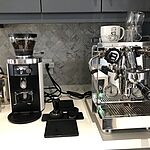 This is it! The ultimate
This is it! The ultimate grinder. Everything you've heard about it is true. Very quiet, fast (less than 4 sec for 20g), no lump, very « fluffy » grind...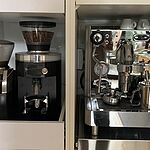 Reviewed on 10/9/2021 by Pierre J.
Was This Review Helpful?
Fabulous grinder and grind quality it is
I bought E65s for home use. I have to say that I'm very happy with the overall feel and functionality of this grinder. It grinds very fast, 18g d...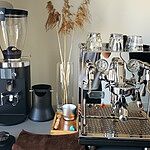 Reviewed on 4/11/2021 by Kevin S.
Was This Review Helpful?
Vraiment ravis du service De
Vraiment ravis du service De l drink Coffee. De la qualité de la mouture l'efficacité et la simplicité de ce broyeur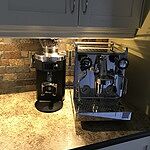 Reviewed on 7/3/2020 by Alain M.
Was This Review Helpful?
A game changer
I had a Mazzer Mini Electronic Type A during 5 years and it was a good grinder for my Rocket Cellini Evoluzione v2. But with the purchase last year of...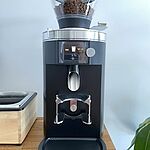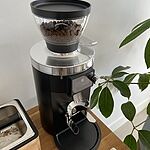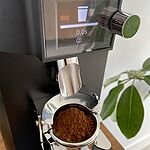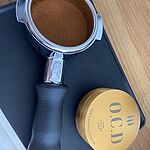 Reviewed on 4/11/2020 by Etienne C.
Was This Review Helpful?
Amazing!
Upgraded from the rocket Fausto. I find that the grind is much less clumpy and this machine grinds extremely quick. I get 18g in 3.7 seconds as oppose...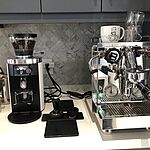 Reviewed on 3/12/2020 by Mark S.
Was This Review Helpful?
Glorious! This grinder has transformed
Glorious! This grinder has transformed my espresso experience! Thank you Anastasia for recommending the Mahlkonig … it is a quiet machine the produces...
Reviewed on 10/22/2022 by Gina B.
Was This Review Helpful?
best upgrade yet
Fantastic machine! Fast and whisper quiet. The grinds are so fluffy that I no longer need to redistribute the grinds in the basket after grinding. Ju...
Reviewed on 12/10/2020 by Rob F.
Was This Review Helpful?
Good Product
Grinds much less clumpy and the programmable setting is very convenient, since we used to have a non-programmable one. Very easy to adjust settings an...
Reviewed on 8/16/2020 by Sonny Y.
Was This Review Helpful?