Eureka Zenith 65 Neo - Chrome
CG-EUR-ZEN-C
Eureka Zenith 65 Neo - Chrome
See More by Eureka
Earn

4497

Reward Points worth

CA$44.97

!
Free Shipping
Ships Today if you order in 1 hours and 13 minutes
Return Policy
This is a commercial product and not subject to our return policy.
Description
Overview
Eureka grinders are our latest addition. This Italian brand is known for manufacturing high-end, precise and stylish espresso grinders since 1920.
iDrinkCoffee.com is pleased to announce that we will be working directly with Eureka and representing them here in Canada. Aside from carrying a wide range of Eureka grinders we will also be able to offer them at incredible prices and provide our VIM service with the Eureka brand.
Eureka Zenith
:
Grinder on-demand with stepless micrometrical grinding adjustment. Electronic control of the doses: Single and double dose, with independent adjustment, or continuous grinding. Digital dose counter with reset. Lock function. Courtesy lights above fork holder. 
FEATURES

Burrs
The 65 mm flat burrs are made of hardened steel.
Motor
The Eureka Zenith features a 510 watt motor, with 1310 rpm and direct traction.
Timer
The Eureka Zenith has a timer and a manual function.
Various
The hopper can hold up to 3.1 lbs of coffee and the hourly output of the grinder is 2.7kg/h
Warranty
Warranty: 1 year of parts and labour
Who provides the warranty for this product?: iDrinkCoffee.com is an authorized service centre for Eureka
Questions & Answers
Customer Reviews
(19)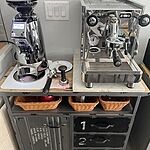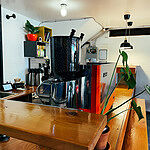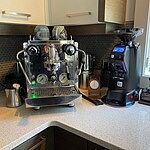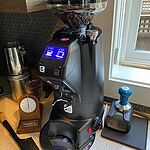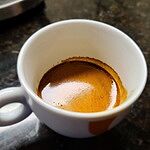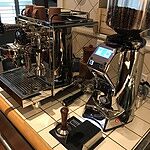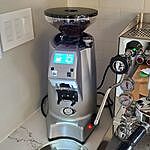 The perfect grinder
A great addition to my espresso setup. The Eureka performs flawlessly and I am able to match the grind and beans and time to help pull the perfect sho...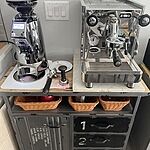 Reviewed on 9/9/2022 by James C.
Was This Review Helpful?
Love the 5lb hopper. Easy
Love the 5lb hopper. Easy to use and program. Helps produce a beautiful shot of espresso. Fast shipping. Absolutely stunning machine. Love the chrome.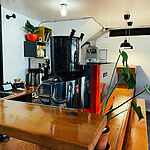 Reviewed on 9/27/2021 by Tamara P.
Was This Review Helpful?
Got Grinder! Oh, That's Good Coffee!
Good coffee is a requisite finishing touch to a fine meal and shows respect for your guests. Our brew station was assembled to satisfy that desire. O...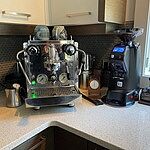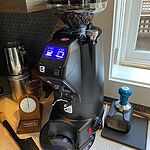 Reviewed on 8/22/2021 by Bob M.
Was This Review Helpful?
Amazing Grinder
Prior to the Eureka I was using the Baratza Vario Burr for both pour-over and espresso. With the Eureka because of its infinite grind adjustment and d...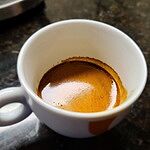 Reviewed on 4/2/2020 by Lou W.
Was This Review Helpful?
Awesome grinder!
After much research, added a Eureka Zenith 65 in chrome to my recently purchased Rocket R58 to finish my home set-up. Had a portion of counter without...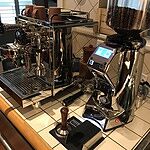 Reviewed on 6/28/2019 by Warren L.
Was This Review Helpful?
Fast, reliable and easy to clean grinder
Very pleased with this purchase and definitely a notch above my former Compak K3. Much quicker and a bit quieter than the latter, with an impressive g...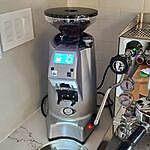 Reviewed on 9/8/2020 by Nicolas D.
Was This Review Helpful?
Perfect companion for Synchronika
Perfect pair with my Synchronika machine.
Fluffy consistent grind each time.
Reviewed on 9/30/2022 by Bruno R.
Was This Review Helpful?
Best customer service I have
Best customer service I have ever experienced hands down. I have made several purchases from iDrink coffee. Fast shipping and quick to reply to emails...
Reviewed on 1/29/2022 by Blake C.
Was This Review Helpful?
Great grinder.
Reviewed on 12/6/2021 by Stephane R.
Was This Review Helpful?
Astonished
Absolutely worth the investment ; it makes a huge difference on final results, very reproductive extraction with my Breville Dual Boiler, it's incredi...
Reviewed on 4/2/2021 by Yanek
Was This Review Helpful?