Eureka Mignon Zero - Anthracite
CG-EUR-Z-A
Eureka Mignon Zero - Anthracite
See More by Eureka
Earn

2247

Reward Points worth

CA$22.47

!
Free Shipping
Ships Today if you order in 0 hours and 38 minutes
Premium Care
Free additional warranty benefits
Quality First
This item is covered by our Premium Care Program.
Description
Overview
The Eureka Mignon Zero Coffee Grinder is a high-quality, single-dose grinder that features the Eureka patented ACE System for stepless micrometric regulation. This system allows you to adjust the grind size with ease, making it perfect for espresso or brew. 
The Mignon also features Silent Technology, which makes it one of the quietest grinders on the market. This is a huge plus for those who want to avoid waking up the entire household when they're getting their morning coffee fix.
The grinder comes with a built-in blow up cleaning system and dosing cup (45g), making it easy to keep your grinder clean and your coffee tasting great.
The All-in-One fork is also adjustable and can accommodate various containers for your ground coffee.
If you're looking for a high-quality coffee grinder that will make your mornings easier (and quieter), then the Eureka Mignon Zero is a great choice
Warranty
Warranty: 1 year of parts and labour
Who provides the warranty for this product?: iDrinkCoffee.com is an authorized service centre for Eureka
Premium Care Eligible: Yes! - This product includes our amazing Very Important Machine Service. Should your product require service during the warranty period we will pay for the shipping charges to ship the product to us. We will issue you a prepaid label and arrange for a courier to collect the package. Your machine will then be repaired by our skilled technicians and returned to you at our cost. With our Premium Care program your machine also gets priority service for the repair. All we ask is that you keep the original packaging material for safe transport.*

* Click here to get full details of the Premium Care program
Specifications
Tech specs and other details
Questions & Answers
Customer Reviews
(12)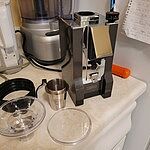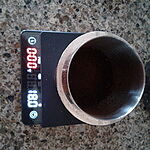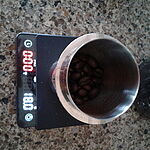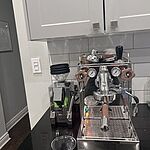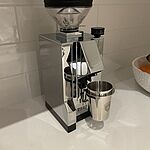 Great grinder. Very silent and
Great grinder. Very silent and fast, Low retention. Very well built and great looking.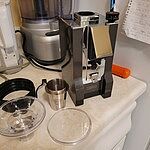 Reviewed on 7/3/2023 by Raynald D.
Was This Review Helpful?
Awesome Product
They're not kidding about the "zero", retention that is. Love it. Easy to use, quiet, quick, no ground coffee on the counter and little...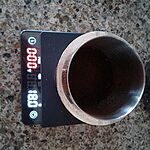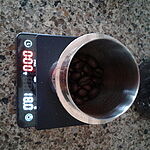 Reviewed on 7/16/2023 by Alan S.
Was This Review Helpful?
I debated which grinder to
I debated which grinder to get for quite some time. I decided on the Zero for the retention pump. The pump is designed well and truly delivers zero re...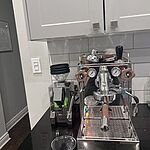 Reviewed on 7/11/2023 by Emily F.
Was This Review Helpful?
Excellent single dose grinder!
Quality machine! The features are well worth the extra spend over the cheaper Mignon models. Retention rate is 0.1 or less.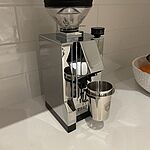 Reviewed on 4/19/2023 by Kyle A.
Was This Review Helpful?
Awesome grinder
Extremely silent and very little retention, if any. Love the colour and its footprint is very decent. It doesn't have any fancy options but that&...
Reviewed on 5/24/2023 by Paul U.
Was This Review Helpful?
Extremely quiet and consistent grinder.
Extremely quiet and consistent grinder. Very nearly zero retention. Would recommend to anyone.
Reviewed on 7/31/2023 by Andre S.
Was This Review Helpful?
Great grounder
I've been using this grounder for a month and I really like it. It's quiet and good value for money.
Reviewed on 6/5/2023 by Jonathan A.
Was This Review Helpful?
Great value
Great grinder, hardly any retention, easy to dial in as well for espresso. Very happy with the purchase!
Reviewed on 5/1/2023 by Min O.
Was This Review Helpful?
Great all around
Great grinder, almost no retention, low noise. Easy to dialed in.

Very fast shipping as well
Reviewed on 3/21/2023 by Gabriel o.
Was This Review Helpful?
Recommending the Eureka Mignon Zero, and idrinkcoffee!
My new Eureka Mignon Zero has been in service here for a solid month, and I'm pleased to say that it exceeds expectations. My espresso needs are basic...
Reviewed on 12/31/2022 by Chuck H.
Was This Review Helpful?