Filter Reviews
Quality
Batch
Coffee
Finish
Cup
Beans
5 star rating

4 star rating

3 star rating

2 star rating

1 star rating
Sweet, full body
Review by Dan B. on 23 Jan 2020
review stating Sweet, full body
Pleasant option as a single origin espresso.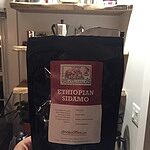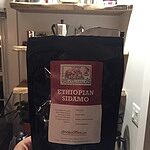 Ethiopian sidamo
Review by Bonphyl D. on 26 Dec 2019
review stating Ethiopian sidamo
Best coffee beans for pour over!
Love your coffee!!
Review by Marta K. on 25 Jan 2018
review stating Love your coffee!!
Delivery is super fast and coffee quality is on the highest level !
Sidamo - better suited to pour-over
Review by George S. on 7 Jul 2017
review stating Sidamo - better suited to pour-over
Picked this up with espresso in mind. Found it pulled a rather thin and acidic shot. Grinding finer increased shot time but did not improve crema or shot balance. (Using a Sette270 and Rocket Cellini)
Made a very nice cup of pour over though :)
Go light!
Review by Robert H. on 20 May 2017
review stating Go light!
One of the few lighter roast offerings from IDC which makes for a nice espresso. It`s been awhile since I have looked through the inventory but I hope to see more light roasts available. I hear some think light is equivalent to weak, yet it is stronger ... more caffeine and more flavour.