Coffee Roasting Best Practices by Scott Rao
ACC-SR-CRBP
Coffee Roasting Best Practices by Scott Rao
See More by Scott Rao
Earn

189

Reward Points worth

CA$1.89

!
Free Shipping
Ships Tomorrow if you order in 36 hours and 23 minutes
Return Policy
This item is an accessory and is subject to our return policy with a restocking fee
Description
Overview
Coffee Roasting: Best Practices is the culmination of Scott's 25 years roasting and consulting. It's the most advanced guide ever written about expert-level coffee roasting. There is little overlap with The Coffee Roaster's Companion, which focused on the basics of roasting and different roasting machines. CR:BP focuses solely on advanced techniques to craft and control roast curves, with numerous pages devoted to strategies to avoid "ROR" crashes and flicks, baked coffee, unnecessary roasty-ness, and other roast defects. This book sets the standard for third-wave coffee roasting methodology. 
Questions & Answers
Customer Reviews
(5)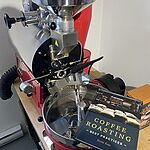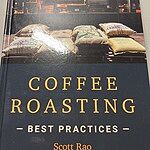 Bon livre
Il n'y as pas de recette parfaite pour chaque machine à torréfier et chaque café mais ce livre donne de bonnes astuces pour s'améliorer en torréfactio...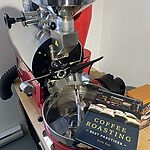 Reviewed on 5/12/2022 by Olivier B.
Was This Review Helpful?
Great but not for beginners
CRBP is a great reference book but if you just purchased a home roaster, this not for you. It is really for professional roasters who already have exp...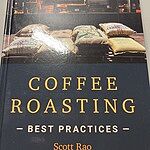 Reviewed on 10/2/2022 by Frederick P.
Was This Review Helpful?
Great in depth book
This is an excellent followup book from Scott Rao. It's in depth and detailed.
Reviewed on 5/30/2022 by Kevin M.
Was This Review Helpful?
great book, too short
Great book for home roasters and professionnal roasters

The book is only 94 pages... a little short but knowledge is $$$
Reviewed on 1/15/2021 by Simon D.
Was This Review Helpful?
Good Book
Similar to Rao's other book on coffee roasting, this too follows the similar structure and length - a bit dry at times, but packs lots of good in...
Reviewed on 11/21/2021 by Peter A.
Was This Review Helpful?