"The Professional Barista's Handbook" by Scott Rao
ACC-BARHAND
"The Professional Barista's Handbook" by Scott Rao
See More by Scott Rao
Earn

210

Reward Points worth

CA$2.10

!
Free Shipping
Ships Today if you order in 7 hours and 52 minutes
Return Policy
This item is an accessory and is subject to our return policy with a restocking fee
Description
Overview
FROM THE AUTHOR: When I began in the coffee business fourteen years ago, I read every book I could find about coffee. After reading all of those books, however, I felt as if I hadn't learned much about how to make great coffee. My coffee library was chock-full of colorful descriptions of brewing styles, growing regions, and recipes, with a few almost-unreadable scientific books mixed in. I would have traded in all of those books for one serious, practical book with relevant information about making great coffee in a caf. Fourteen years later, I still haven't found that book. I know many other professionals as well as some obsessive nonprofessionals would like to find that same book I've been looking for.
This book is my attempt to give it to them.
Questions & Answers
Customer Reviews
(7)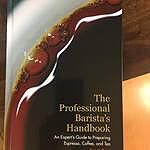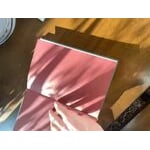 The Professional Barista's Handbook
As a new person to espresso, I found this book very informative. It had many interesting and informative tips that I have found useful.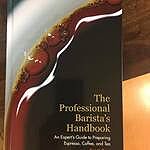 Reviewed on 9/10/2020 by Anthony C.
Was This Review Helpful?
Great for fundamentals learning
Easy to read and it has a lot of pictures illustrating examples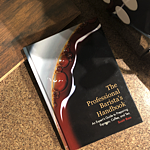 Reviewed on 4/15/2020 by Saad E.
Was This Review Helpful?
Excellent & technical
Excellent reading to structure your coffee workflow and technique.
Reviewed on 5/16/2023 by Mathieu S.
Was This Review Helpful?
Solid read.
A quick read but very informative and a good way to spend weekend mornings.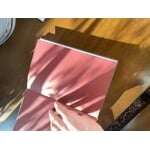 Reviewed on 10/30/2022 by Andrew N.
Was This Review Helpful?
Everything you need all in on package
This book seems to have everything I was looking for all in one small package. It is a little smaller than I thought it would be so maybe not the coff...
Reviewed on 4/2/2021 by Mark K.
Was This Review Helpful?
Great book
Clear. Detailed. Practical
Reviewed on 8/31/2020 by Joe I.
Was This Review Helpful?
Great beginner book for anyone want more info on espresso making
This is the first and only book I got for espresso and it totally worth your investment.Very informative and easy to read.
Reviewed on 1/12/2020 by Kevin W.
Was This Review Helpful?