Bellezza Valentina Espresso Machine v2
BEL-VAL-V
Bellezza Valentina Espresso Machine v2
See More by Bellezza
Earn

5085

Reward Points worth

CA$50.85

!
Premium Care
Free additional warranty benefits
Quality First
This item is covered by our Premium Care Program.
The Bellezza Valentina allows for a sense of versatility at all hours of the day.
Its fast heat up time permits you to spontaneously decide when you would like to take a break and enjoy your creation.
Fall in love with the simplicity of crafting espresso with the Bellezza Valentina.
Description
Overview
The Valentina takes German Engineering and pushes it to its limit. This powerful machine is able to steam milk and extract espresso at the same time. The simplicity of the machine is great for both beginners and veterans looking for a no fuss experience. It's truly a machine that will impress friends and family with the drinks you can craft.
Originally known as Beberich Kaffeemaschinen in 1975, this family business evolved to Bellezza in 2017. They continue to live up to their motto "Espresso - Tradizione" but are not afraid to step outside of this belief to innovate. The Valentina has been designed with this in mind to bring a powerful machine at an affordable price.

Well thought out features such as the programmable PID and preinfusion sets this machine apart from other heat exchange machines. The overall value from this machine and the simplicity when it comes to creating drinks further sets this machine apart from its competitors. By taking impeccably engineered German designs and turning it into their own creation, Bellezza further steps it up compared to all others.

Bellezza's decision to use a heat exchange system allows you to extract espresso at the same time as steaming milk without sacrificing quality. This boiler system is designed for someone who enjoys beautifully crafted drinks that can compete with your local cafe.

Key Features:

2.0L Heat exchange boiler
Commercial standard e61 grouphead
Vibratory Pump
PID temperature control
Programmable preinfusion
Stunning modern design
New in version 2:
External PID with shot timer
Joystick-style steam and hot water valves
Frequently asked questions
(1)
What's Inside The Box
Double spouted portafilter
Metal tamper
Cleaning cover
Cleaning brush
Warranty
Warranty: 2 years of parts and labour
Who provides the warranty for this product?: iDrinkCoffee.com is an authorized service centre for Bellezza
Premium Care Eligible: Yes! - This product includes our amazing Very Important Machine Service. Should your product require service during the warranty period we will pay for the shipping charges to ship the product to us. We will issue you a prepaid label and arrange for a courier to collect the package. Your machine will then be repaired by our skilled technicians and returned to you at our cost. With our Premium Care program your machine also gets priority service for the repair. All we ask is that you keep the original packaging material for safe transport.*

* Click here to get full details of the Premium Care program
Specifications
Tech specs and other details
Questions & Answers
Customer Reviews
(26)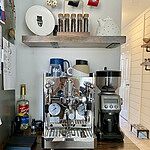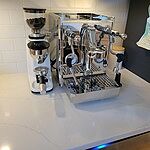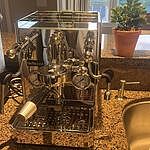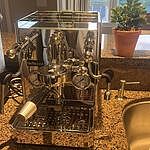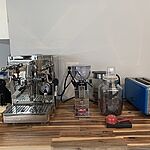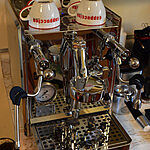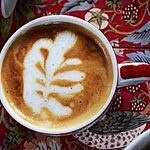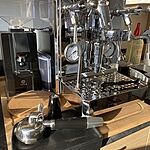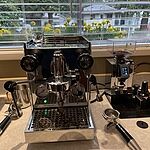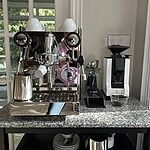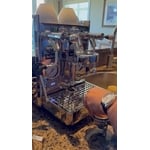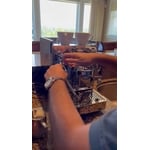 Bang for budget e61
This machine is a great value. It heats up in 10 minutes. It has great thermoregulation . It's quiet and looks stunning. Pulls great shoots and steams...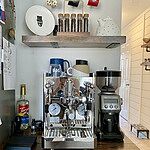 Reviewed on 8/15/2023 by Taylor S.
Was This Review Helpful?
Bellezza Valentina V2
Huge upgrade Breville. Boiler heats up quickly and quietly in ten minutes or less. Simple to use once you get the hang of it. The PID is great, as w...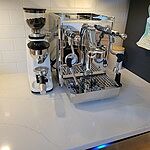 Reviewed on 8/10/2023 by Matthew P.
Was This Review Helpful?
LOVE IT!
Coming from a Gaggia Classic this Machine is a great upgrade. Steaming is very powerful, You can lower the temperature with the PID but the steam gets...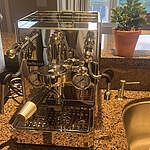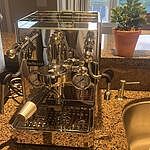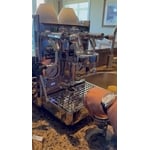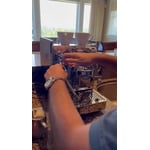 Reviewed on 7/2/2023 by Karim G.
Was This Review Helpful?
Exceeded expectations!
My partner and I have been extremely pleased with our purchase of the Bellezza Valentina Espresso Machine v2 since the moment we got it. The machine a...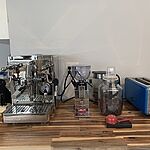 Reviewed on 4/26/2023 by Rich F.
Was This Review Helpful?
We have only had the
We have only had the Bellezza Valentina v2 for about two weeks, but have very much enjoyed the espresso! The Pid control is a welcome addition over ou...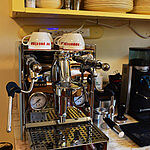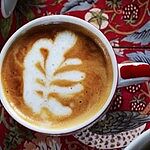 Reviewed on 2/22/2023 by Joseph L.
Was This Review Helpful?
Une beauté
Au début, j'étais intimidée par la machine mais elle est vraiment simple et le café est tellement bon. Je suis comblée et je la recommande sans hésita...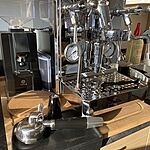 Reviewed on 2/15/2023 by Sarah P.
Was This Review Helpful?
Bellezas Valentina does it right!
So glad to have this new addition to our kitchen. Heats up quick and produces a great espresso, latte, cafe con leche, americano, etc… The heat exchan...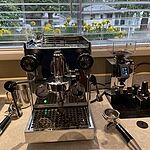 Reviewed on 11/10/2022 by Nancy R.
Was This Review Helpful?
A Big Step Up!
This is our first foray into the prosumer realm. We are finally making the coffee that we always wanted. We moved from a DeLonghi semi automatic machi...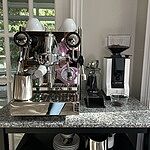 Reviewed on 10/4/2022 by Diane B.
Was This Review Helpful?
Amazing !
This machine is amazing , fit well and work like a charm
Reviewed on 8/13/2023 by Andy
Was This Review Helpful?
Love It
Coming from a Gaggia Classic, this is a great Solid upgrade. Feels right size is right although it is 42CM deep and not 35. Great So far for the price...
Reviewed on 7/2/2023 by Karim G.
Was This Review Helpful?