La Marzocco GS/3 AV (GS3) Espresso Machine
SA-LAM-GS3-B17
La Marzocco GS/3 AV (GS3) Espresso Machine
See More by La Marzocco
Earn

31500

Reward Points worth

CA$315.00

!
Free Shipping
Estimated shipping: 4 to 6 weeks
Return Policy
This is a commercial product and not subject to our return policy.
Founded in 1927 by brothers Piero and Giuseppe Bambi in their home city of Florence, La Marzocco has been manufacturing some of the highest quality commercial machines available since that time.
They primarily build machines for cafes, and the GS/3 is no exception. The La Marzocco GS/3 AV is a commercial espresso machine in a small enough footprint to sit on your kitchen countertop.
With a machine this powerful in your kitchen, your home will quickly become your favourite cafe.
Description
Overview
La Marzocco's GS/3 is one of the best home machines available today, and its powerful boilers and state of the art heating systems provide the true experience of a cafe in your kitchen. Unlike most other dual boiler machines, the GS/3 uses a saturated brew group in order to perfectly control the temperature of your extraction. This version of the machine is equipped with auto volumetric (AV) control, giving you the tools to create the perfect espresso shot with ease, and conveniently recreate each shot with volumetric controls.
La Marzocco was founded in 1927 by brothers Bruno and Giuseppe Bambi in Florence, Italy. Innovation and originality set La Marzocco apart from the competition, and their past contributions to the manufacturing of espresso machines have helped to shape today's industry standards. Set up your favourite cafe in your own kitchen with the GS/3 AV, one of the most powerful home espresso machines on the market.

Combining a saturated brew group with a powerful 3.5L steam boiler, PID for temperature control, volumetric controls, adjustable brew pressure, and smartphone compatibility, this fully equipped commercial quality machine provides the best experience in terms of quality and convenience.

A programmable start time, remote on and off, temperature control, and pre-infusion setting are just a few of the many features available through the GS/3's smartphone app, making it one of the more advanced machines we carry while still preserving the analog beauty of a traditional commercial espresso machine.

Key Features:

The GS/3 combines the features below in order to provide you with cafe-quality milk drinks and espresso shots and even plumb your machine directly into a water line for more convenient use.

3.5L steam boiler     
1.5L saturated grouphead
Commercial grade rotary pump
PID (or digital thermostat) controls for temperature
Auto Volumetric (AV) controls
Easily adjustable brewing pressure
La Marzocco's 'connected machine' smartphone compatibility
Features
A large, 3.5L steam boiler combined provides commercial grade steam power.
A saturated group and 1.5L coffee boiler create superior temperature stability. Saturated groups create the best possible temperature stability, for the best possible espresso shots.
The GS/3 uses a commercial-grade rotary pump. With the included plumb-in kit, you can avoid the inconvenience of having to refill a water reservoir daily. Without one, the reservoir is accessible from the front of the machine so you can refill the GS/3 without having to move it out from under your cupboards.
The machine's PID (or digital thermostat) control monitors boiler temperature, holding it within a couple of degrees all day long so the machine is always ready to brew the perfect shot.
Programmable volumetric controls make it easy to repeat your results time after time.
Adjustable brewing pressure with the machine's externally accessible expansion valve.
The GS/3 now comes standard with La Marzocco's 'connected machine' feature. Using their smartphone app, you can program the machine to automatically turn on or off, adjust brewing temperature, adjust the pre-brewing feature, and more.
Frequently asked questions
(3)
What's Inside The Box
Breakaway double spouted portafilter with standard rubber handle
7 gram, 14 gram, 17 gram, and 21-gram portafilter baskets
58mm convex La Marzocco tamper
12oz frothing pitcher
Purocaf backflushing powder
Blind basket for backflushing
GS/3 Plumb in Kit
Installation guide/user manual
Warranty
Warranty: 1 year of parts and labour
Who provides the warranty for this product?: iDrinkCoffee.com is an authorized service centre for La Marzocco
Questions & Answers
Customer Reviews
(6)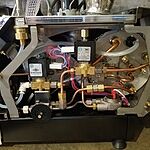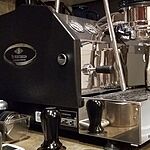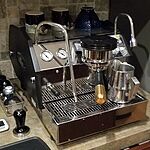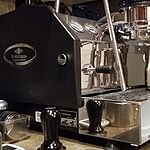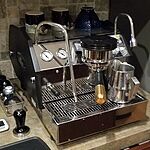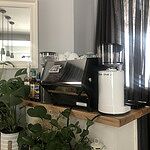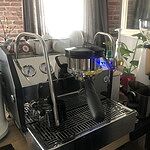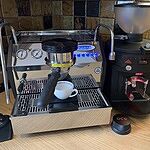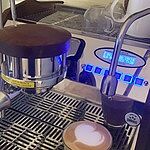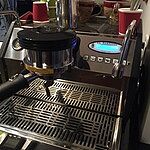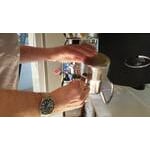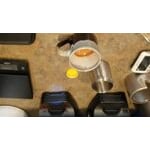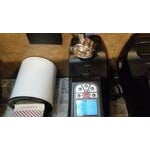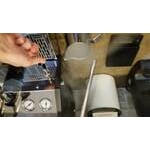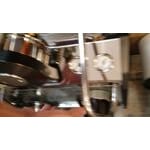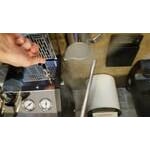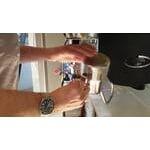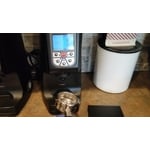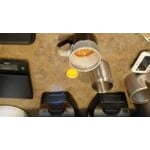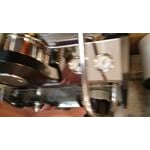 Exceptional.
In a word: SPECTACULAR. I fail to find any fault with the machine. While i could suggest a couple of feature revisions or improvements for the next f...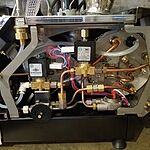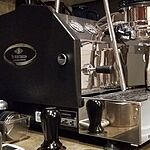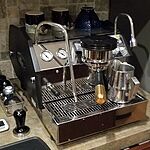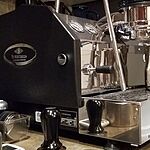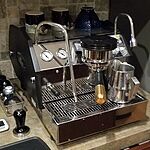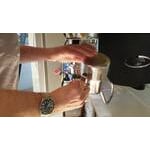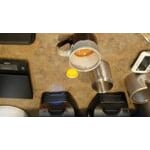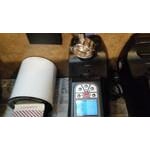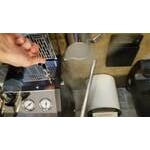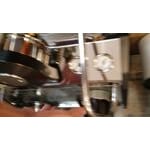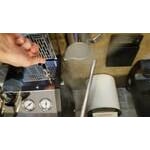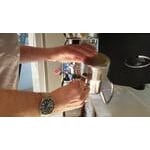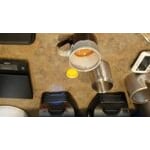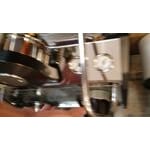 Reviewed on 10/22/2022 by Andrew F.
Was This Review Helpful?
The most amazing machine
Consistently makes great coffee…I'm sure we aren't doing it justice but that's part of our own learning curve. The steam wand is crazy ;P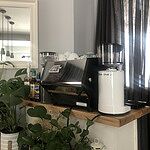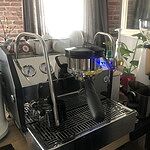 Reviewed on 2/19/2022 by Pency T.
Was This Review Helpful?
Excellent
Excellent operational features
Good warm up time in FULL mode
Convenient application software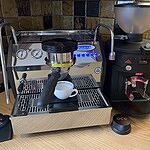 Reviewed on 2/28/2021 by Andre D.
Was This Review Helpful?
My love story
You can't just fall in love with such machine , If you are in love with the coffee ,this is the right destination to end up with . La Marzocco,is a di...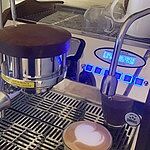 Reviewed on 9/8/2020 by Ammar A.
Was This Review Helpful?
Excellent
Good price, good people.
Thank you
Reviewed on 5/11/2017 by Daniel C.
Was This Review Helpful?
Customized La Marzocco GS/3 AV
Absolutely fabulous machine. Beautiful shots & steam cannot be matched. We love it 😍
Reviewed on 12/18/2020 by Deirdre S.
Was This Review Helpful?