Auber Instruments PID Kit for Rancilio
Earn

1017

Reward Points worth

CA$10.17

!
Free Shipping
Ships Today if you order in 1 hours and 2 minutes
Return Policy
This product is in the Parts category and is not subject to our return policy.
Description
Overview
This is a PID controller for the Rancilio Silvia by Auber Instruments.

It comes in two configurations.

1) Coffee temperature only - you have control over your coffee extraction temperature

2) Coffee and Steam Temperature with Pre-Infusion - control of both coffee and steam temperatures and a preinfusion feature.

All of our PID's are in degrees Celsius and have white coloured displays.

Please note we do provide installation instructions from Auber Instruments but we do not provide technical support on installing this item. It is a self-install. If you wish to have us install your PID please contact us.
Questions & Answers
Customer Reviews
(22)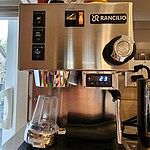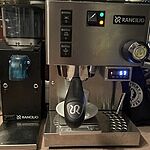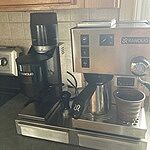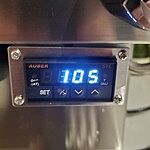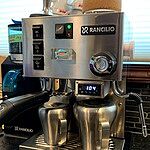 Great upgrade to my Rancilio Silvia!
Works great! It definitely helps to stabilize temps and streamline the brewing process! Installation went smoothly, but I noticed that the installatio...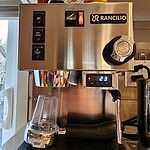 Reviewed on 3/5/2023 by Cory Q.
Was This Review Helpful?
PID for the win!
After thirteen years of manually operating the Silvia V2, she needed some heavy maintenance so time to upgrade to PID. Required a bit of a change to m...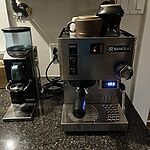 Reviewed on 2/2/2023 by Matthew P.
Was This Review Helpful?
Just Do IT!
I've been using Rancilio Silvia for 5 years now, I finally pulled the trigger on the PID with pre-infusion. It's expensive but a great addition to the...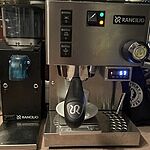 Reviewed on 6/18/2022 by Triet N.
Was This Review Helpful?
Auber install Rancilio Sylvia
Installation with straightforward once you found correct instructions. Those you posted we're not for the pre-infusion Model. I had to go to the Auber...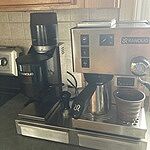 Reviewed on 4/16/2021 by Norm W.
Was This Review Helpful?
nice upgrade for Rancilio
Very nice to have instructions for installation and usage on the site! It was a bit daunting for me to install so the team at IDrinkCoffee was more th...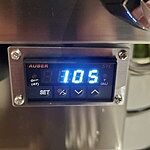 Reviewed on 12/16/2020 by Curtis K.
Was This Review Helpful?
A Worthwhile Upgrade
The experience of making an espresso on the Silvia is much improved with this PID installed. The elimination of temperature surfing, especially for th...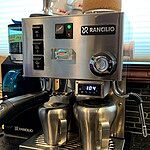 Reviewed on 5/15/2020 by Christian A.
Was This Review Helpful?
Great features, as promised. The
Great features, as promised. The installation document sent by email was not current, but easy to find online. More so, canadian PIDs are set in Celci...
Reviewed on 9/16/2022 by Sebastien T.
Was This Review Helpful?
Straightforward install, no more temperature surfing!
Found it to be a straightforward install on my Silvia V5, as long you read the install instructions ahead of time. I bought the "coffee only&quot...
Reviewed on 4/2/2022 by Terence C.
Was This Review Helpful?
So helpful.
Oh man, so helpful. Timed shots, pre-infusion and the consistent temperature have been instrumental in helping me make great coffee's!
Reviewed on 3/29/2021 by Deron E.
Was This Review Helpful?
Great addition to the Silvia that's a must-have for any home barista
I'd been holding off on getting a PID for my Silvia, having been quite comfortable temperature surfing for 3 years while getting quite decent res...
Reviewed on 3/22/2021 by hometechie
Was This Review Helpful?