Auber Instruments PID Kit for Gaggia Classic
Earn

855

Reward Points worth

CA$8.55

!
Free Shipping
Ships Today if you order in 7 hours and 30 minutes
Return Policy
This product is in the Parts category and is not subject to our return policy.
Description
Overview
This is a PID controller for the Gaggia Classic by Auber Instruments.
This PID controls water temperature. It has a white led not red like pictured.
The kit works for 115 VAC and 240VAC.
Questions & Answers
Customer Reviews
(9)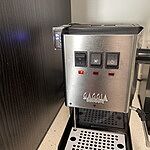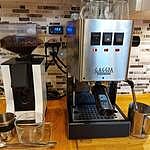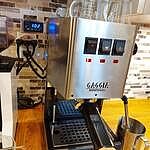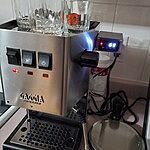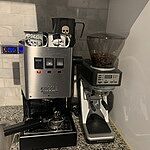 PID installation on my Gaggia
Recently bought PID with pre-infusion and got it installed through the technician at it's Milton location. I am very impressed with the addition....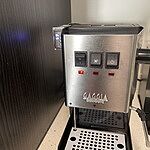 Reviewed on 5/9/2023 by Aanchal S.
Was This Review Helpful?
Consistency and convenience
The installation took two hours, mainly because I was being extremely careful and triple checking every step along the way. I struggled quite a bit wi...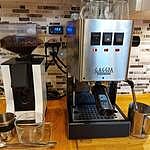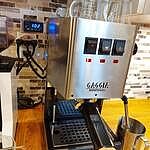 Reviewed on 10/24/2020 by Edison K.
Was This Review Helpful?
Good PID
Great service from idrinkcoffee for installing this before shipping the gaggia classic to me. It makes it easy to dial in shots without temperature su...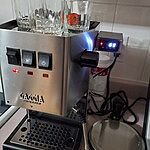 Reviewed on 4/29/2020 by Adrian D.
Was This Review Helpful?
So far so good
I ordered and installed this PID myself. The instructions were not originally provided, though after a quick call to tech support at idrinkcoffee, I w...
Reviewed on 10/22/2020 by Justin K.
Was This Review Helpful?
Great add on
Added this unit to my Gaggia. Works great! Takes the guessing out of temperature when brewing.
Reviewed on 8/18/2023 by Angela F.
Was This Review Helpful?
Original Guy
Hi coffee folks. I am the hobbyist who started Auberins & owner Suyi with these PID products, oh.....about 10+ yrs ago. It was a labour of love. I...
Reviewed on 8/12/2023 by Praveen n.
Was This Review Helpful?
Price all together needs to be right for this to be great.
If you got a Gaggia as a gift or long ago or got one on the used market, a tinkerer and looking to up your game, this does bring extra fine control an...
Reviewed on 10/14/2021 by Bill I.
Was This Review Helpful?
Game changer
Having the ability to now see and control the temperature just eliminates so much of the guess work ... no need to temp surf to try to get that perfec...
Reviewed on 4/24/2021 by Denise G.
Was This Review Helpful?
Works
Works as intended, happy with the idrinkcoffee team for installing this for me!
Reviewed on 8/29/2020 by Brent M.
Was This Review Helpful?