Rancilio Silvia M V6 - Black
SA-RAN-SILVIA-BLK
Rancilio Silvia M V6 - Black
See More by Rancilio
Earn

3660

Reward Points worth

CA$36.60

!
Free Shipping
Ships Today if you order in 1 hours and 8 minutes
Premium Care
Free additional warranty benefits
Quality First
This item is covered by our Premium Care Program.
Reclaim your morning coffee with the Rancilio Silvia. Its inconspicuous profile will make an impact with the espresso produced, and charm you with the milk you steam afterwards.
Caffeination has never been so enjoyable.
Enchant your taste buds with every drink created, and be once again excited for every morning with the Rancilio Silvia.
Description
Overview
The Silvia holds up to the test of time with its sleek and minimal appearance. Its fast heat up time will allow you to quickly create beautiful espresso or gorgeous lattes whenever the desire strikes.

For almost 100 years, Rancilio has been in the industry crafting espresso machines. With the exception of wartime measures during WW2, Rancilio has continued to create and innovate the espresso community since 1927. With the first iteration of the Silvia coming out in an exclusive market in 1997, home espresso was forever changed. Over 20 years later, the Silvia is still the gold standard for longevity and quality in the home espresso range.

Simple to use, the Silvia is equipped with 4 rocker switches. Its steam wand is unlike most other single boilers, and can easily create silky smooth milk to impress even the most particular people. Its fast heat up time is due to the compact design and smaller boiler.

The Silvia's single boiler will allow for a conservative amount of counter space to be allocated. With the one boiler heating up water for the shots, and generating steam, it creates affordable home espresso without taking away from the machine's merit.

Key Features:

0.35L Single Boiler
58mm Saturated Grouphead
Vibratory Pump
Rocker Switches
Compact design
Features
Frequently asked questions
(2)
What's Inside The Box
Double spouted portafilter
Single shot, double shot and blind baskets
Metal Tamp
Warranty
Warranty: 2 years of parts and labour
Who provides the warranty for this product?: iDrinkCoffee.com is an authorized service centre for Rancilio
Premium Care Eligible: Yes! - This product includes our amazing Very Important Machine Service. Should your product require service during the warranty period we will pay for the shipping charges to ship the product to us. We will issue you a prepaid label and arrange for a courier to collect the package. Your machine will then be repaired by our skilled technicians and returned to you at our cost. With our Premium Care program your machine also gets priority service for the repair. All we ask is that you keep the original packaging material for safe transport.*

* Click here to get full details of the Premium Care program
Specifications
Tech specs and other details
Questions & Answers
Customer Reviews
(121)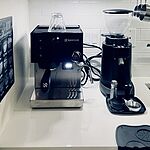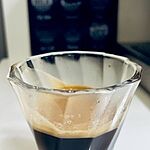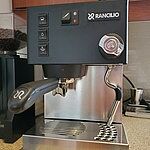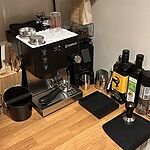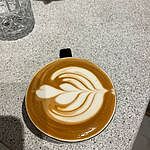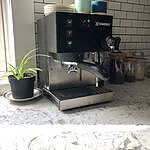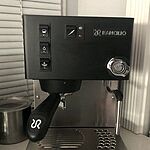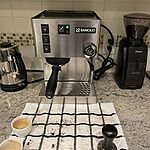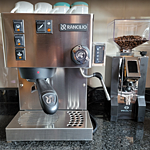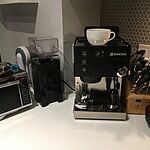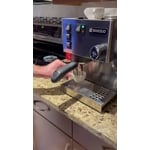 Lives up to its name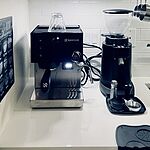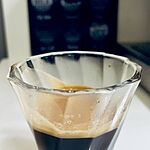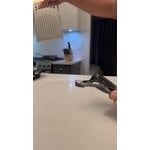 Reviewed on 12/1/2022 by Moataz M.
Was This Review Helpful?
Entièrement satisfait de la machine
Entièrement satisfait de la machine et du service.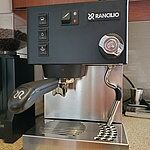 Reviewed on 2/12/2022 by Marc-andre S.
Was This Review Helpful?
Love it for customization and
Love it for customization and steam-wand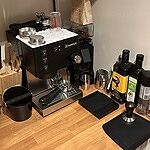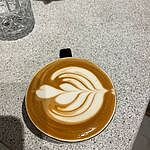 Reviewed on 12/26/2021 by Tomas J.
Was This Review Helpful?
Great coffee, no regrets
When my 17 year old Faema that finally stopped working, I searched frantically online for a replacement. That's when I stumbled upon this little ...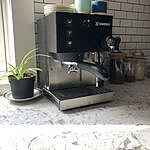 Reviewed on 3/17/2021 by David B.
Was This Review Helpful?
Overall an excellent machine!
Well-built espresso machine with high quality parts. Love the black finish which seems to be quite durable. Makes excellent espresso and tons of steam...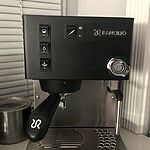 Reviewed on 1/17/2021 by Johnny L.
Was This Review Helpful?
Rancilio Silvia 2020 (in Black)
Happy with Miss Silvia, paired her with a Sette 270. It has taken me a few attempts to figure out how to get the best cups out of her but I think I...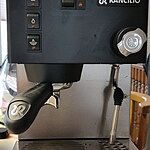 Reviewed on 12/9/2020 by Kyle L.
Was This Review Helpful?
Love the Rancilio Silvia
This is a fantastic machine. It pulls incredible shots of espresso. The steaming capacity is next level and will have you drinking lattes in no time. ...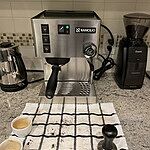 Reviewed on 10/16/2023 by Randall H.
Was This Review Helpful?
Fantastic Espresso Machine
The Rancilio Silva M V6 is an awesome machine for entry level home users. It produces quality espresso shots. The machine and accompanying accessories...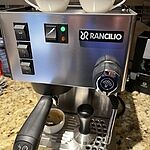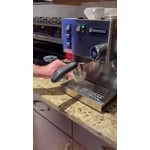 Reviewed on 1/10/2023 by Frank F.
Was This Review Helpful?
Consistent results, fantastic design.
After much research, the Rancilio Silvia espresso machine is my first step into the realm of quality, at-home espresso. It produces consistent quality...
Reviewed on 7/30/2021 by Daniel L.
Was This Review Helpful?
Great experience!
I found this as an open box deal by accident. What a great sale and a great deal! Shipping was fast and I had the machine in about a week's time. Awes...
Reviewed on 5/24/2021 by Josh B.
Was This Review Helpful?