Filter Reviews
Taste
Shipping
Coffee
Beans
Roast
Decaf
Taste
Shipping
Coffee
...
5 star rating

4 star rating

3 star rating

2 star rating

1 star rating
Dark and Delicious
Review by Karen A. on 24 May 2020
review stating Dark and Delicious
I have just tried the Sumatran Decaf for the first time. It has a rich dark flavour and is delicious. It's a great coffee for me anytime after 2 pm, so that I can still get to sleep at night!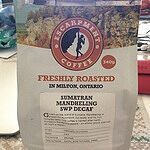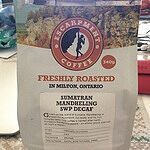 Deep, Dark, Delicious...Decaf?!
Review by Andrew C. on 26 Apr 2020
review stating Deep, Dark, Delicious...Decaf?!
Admittedly, my first foray into the world of decaf.

Had been wanting to try for some time, but just too reluctant to deviate so far from, what many consider to be, a proper cup of joe. Thought I'd give it a go so i could enjoy a tasty cuppa after dinner without it totally derailing my attempt at sleep later in the evenings.

I am now kicking myself for taking so long. The Sumatra Mandheling SWP Decaf from IDC is exactly what one would expect; robust, earthy, full-bodied, almost syrupy, but unquestionably delicious...and yet it's decaf!

As many already know, Sumatra Mandheling is typically not for the faint of heart as it is fairly bold, but for me, this Decaf offering really ticks all of the boxes AND i can still sleep when it's time. Very Yum!

The adolescents in the house also really appreciate it in a lazy weekend morning cafe au lait... oddly, they are far happier to receive it at the table than they are to help this fella with the workflow that contributes to it.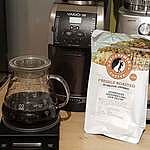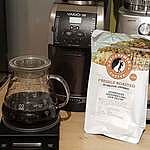 Great service
Review by John W. on 25 Apr 2019
review stating Great service
Enjoy the coffee. Looking forward to date stamped roasting dates.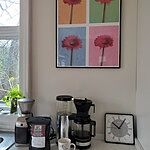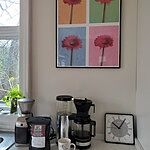 one of the best decaf
Review by John W. on 9 Jun 2020
review stating one of the best decaf
one of the best decaf coffee you can drink. unfortunately slow delivery, 3 weeks from order to drink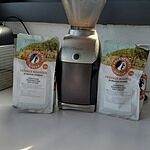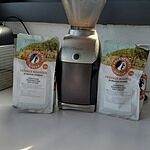 Comments by Store Owner on Review by John W. on 9 Jun 2020
Hi,

I apologize for the long shipping time. Canada Post is very far behind. Most of our shipments are going with Purolator or Fedex. In the future if you could please provide a street address instead of a PO Box we should ship with one of these couriers and it will get there much faster.
Sumatran Mandheling Coffee
Review by Provash G. on 19 Jul 2020
review stating Sumatran Mandheling Coffee
I compared the taste of the Caffeinated & Decaffeinated Mandheling coffees, both had no bitterness, a fruity flavour and a pleasant after taste, I liked them both and will buy again.
The courteous and prompt service and quick delivery are exemplary.