Flair NEO Espresso Maker - White
Earn

495

Reward Points worth

CA$4.95

!
Quality First
This item is covered by our satisfaction guarantee.
Flair Espresso is founded on a simple question: "What is the minimum needed to make a great espresso?".
Flair has eliminated the complexity of high end espresso machines, and created a product that can provide perfectly pressed espresso without the high price tag.
Few things are as rewarding as those done by hand. Flair Espresso makers are crafted for those that like to slow things down and appreciate the ritual of preparing espresso.
Description
Overview
The Neo is Flair's first entry in their lineup of manual espresso makers, and the easiest to use. Most espresso makers rely on a high quality burr grinder and freshly roasted coffee beans to produce a great result; the Flair Neo's brew head is adjustable, helping to ensure the proper pressure and extraction time regardless of the beans or grinder calibration.
Flair shook up the espresso industry when they introduced their first machine in 2016. Manual espresso machines are not a new invention, but innovations like the removable brew group and excellent pricing sets Flair apart.

The Flair Neo is a completely manual machine. As the entry point for Flair machines, its adjustable brew head is very forgiving, and allows you to get espresso out of pre-ground coffee, or coffee ground with a low quality burr grinder. A perfect introduction to the world of espresso for those just starting out, or those who want a minimalist machine they can take on the road and get great espresso from no matter what other equipment they're limited to.

Features
Completely manual operation - No electricity involved, making this an extremely eco-friendly espresso machine.
Flow Control Portafilter - The adjustable pressurized portafilter allows you to brew great espresso, even with pre-ground or poorly ground coffee.
Cafe Quality Espresso - The Neo has been designed to make the brewing process as easy as possible, so you can get cafe quality espresso without overcomplications or extreme expense.
Removable Brew Head - The only manual machine on the market that allows you to completely remove the brewing head for easy cleaning and maintenance.
Frequently asked questions
(2)
What's Inside The Box
Gray or White Post, Base & Lever
Flow-Control Portafilter
Stainless Steel Dispersion Screen
Brewing Cylinder
Polyacetal Piston
Dosing Cup
Funnel
Drip Tray
Screw for Affixing Post to Base Permanently
Warranty
Warranty: 1 year of parts and labour
Who provides the warranty for this product?: iDrinkCoffee.com is an authorized service centre for Flair Espresso
Specifications
Tech specs and other details
Questions & Answers
Customer Reviews
(4)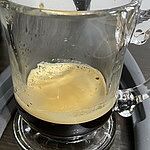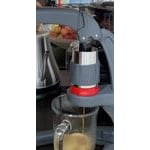 User friendly and mobile
Added joy to my morning me time ritual!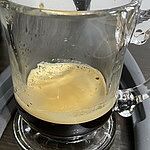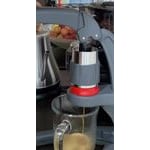 Reviewed on 9/22/2021 by Jennylou S.
Was This Review Helpful?
Elegant simplicity
Had a Flair classic for years and love that and figured I'd buy a gray NEO with 2in1 portafilter. Surprisingly the pressurized portafilter is not bad ...
Reviewed on 12/17/2022 by Jay O.
Was This Review Helpful?
Great Espresso Maker
Bought this as my first espresso maker with no experience. I quickly got used to it even with using a cheap blade grinder. I have since started upgrad...
Reviewed on 10/12/2021 by Mackenzie G.
Was This Review Helpful?
Very easy to use! Love
Very easy to use! Love it!
Reviewed on 6/3/2021 by Xinzhe O.
Was This Review Helpful?