Eureka Oro Mignon XL Grinder - Red
CG-EUR-MIG-XL-R
Eureka Oro Mignon XL Grinder - Red
See More by Eureka Oro
Earn

3597

Reward Points worth

CA$35.97

!
Free Shipping
Ships Tomorrow if you order in 18 hours and 2 minutes
Premium Care
Free additional warranty benefits
Quality First
This item is covered by our Premium Care Program.
The aptly named Eureka Mignon XL is the largest and most powerful Mignon series grinder.
With the largest available burr set in a Mignon series grinder, and a powerful motor driving it, this grinder will blow away your expectations.
Description
Overview
The XL, like the Specialita, has been designed specifically for espresso. It's faster, quieter, and more compact than most other grinders at this price point, and provides a fluffier grind. In addition to the features of the Specialita, the XL offers the largest available burr set for a Mignon series grinder. This peak version of the Mignon series could be what you're missing in order to take your home cafe to the next level of quality.
"Eureka has been a leading company in designing and manufacturing modern and elegant coffee grinders since 1920". No other manufacturer offers the same combination of performance and quality design as Eureka. The Mignon Specialita is a sleek espresso grinder that will bring a touch of Eureka's modern elegance to your home coffee bar. With many different colours to choose from, you'll be able to match your kitchen or spice things up a little with something unique.

This grinder's highly responsive touch screen works intuitively and allows you to set up two different doses of espresso, and switch into a manual dosing mode if necessary. It also allows you to lock your timers, so no one accidentally changes your time settings.

The XL also offers the largest available burr set in a Mignon series grinder at 65mm, and uses the same 'Diamond Inside' coating as the Specialita to ensure longer lasting burrs. The burrs are treated at a temperature of -193 degrees Celsius in order to increase their wear resistance and overall lifespan.

This grinder is the only model that comes standard with the Eureka Mignon Mat Kit and Tamping station, so you can keep your coffee station clean and organized; always ready for the next pull.

Although it is still quieter than the competition, the XL's more powerful motor makes it slightly louder than the previous entries in the Mignon series.

Features
65mm 'Diamond Inside' Burrs: a large set of flat, stainless steel burrs treated with a special coating to last decades and designed to get consistent fines for better espresso shots.
Digital Timer: Programmable via the highly responsive touch screen at the front of the grinder, select doses down to the 10th of a second, or swap to manual mode.
Powerful Motor: a more powerful motor allows this grinders burrs to run at a speed of 1650 RPM.
Silent Technology: The anti-vibration solution to noise. This grinder runs 20 dB quieter than the average, and is one of the quietest on the market. Note: This grinder is louder than the others in the Mignon series due to its more powerful motor.
ACE System: Eureka's Anti-Clumps and Electrostaticity is designed to prevent clumping and spraying of ground coffee, giving it yet another edge over the competition.
Frequently asked questions
(3)
What's Inside The Box
User Manual
Portafilter fork
300 gram bean hopper
Eureka Mignon Mat Kit with Tamping Station
Warranty
Warranty: 1 year of parts and labour
Who provides the warranty for this product?: iDrinkCoffee.com is an authorized service centre for Eureka Oro
Premium Care Eligible: Yes! - This product includes our amazing Very Important Machine Service. Should your product require service during the warranty period we will pay for the shipping charges to ship the product to us. We will issue you a prepaid label and arrange for a courier to collect the package. Your machine will then be repaired by our skilled technicians and returned to you at our cost. With our Premium Care program your machine also gets priority service for the repair. All we ask is that you keep the original packaging material for safe transport.*

* Click here to get full details of the Premium Care program
Specifications
Tech specs and other details
Questions & Answers
Customer Reviews
(70)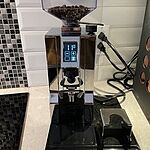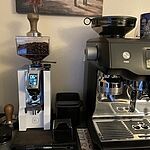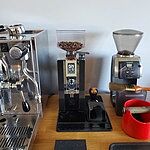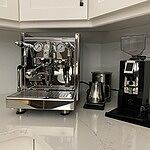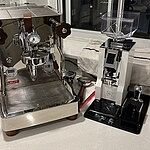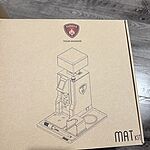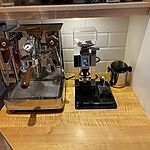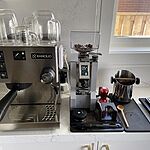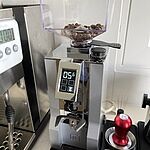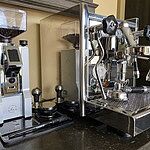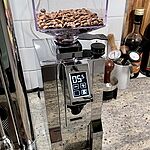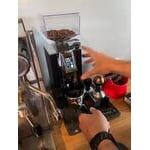 Eurêka Oro Mignon XL
Aussitôt réglé à notre goût, c'est le meilleur moulin à café qui existe!!!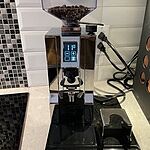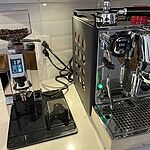 Reviewed on 2/7/2023 by yvan v.
Was This Review Helpful?
Perfect grinder
I recently upgraded to the XL. It is an amazing grinder that is consistent in its output, fast yet quiet. Build quality is also excellent. Very happy ...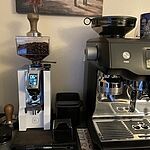 Reviewed on 12/19/2022 by Minesh C.
Was This Review Helpful?
Great grinder
Very quiet in comparison to other grinder. Grind consistency is better than my previous Vario, and taste quality is also above the vario. The only d...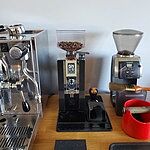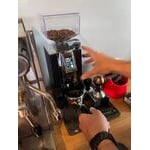 Reviewed on 9/19/2022 by Nicolas G.
Was This Review Helpful?
Eureka Mignon XL
The Mignon XL is a very fast and well built grinder. Still working out the consistency of my doses. It is sufficient in size for my family, hopper hol...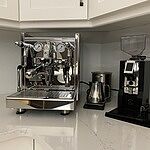 Reviewed on 8/30/2022 by Pamela V.
Was This Review Helpful?
Hassle free purchase
Ordered it over civic holiday with the discount and received it immediately on monday evening. Machine have not even arrived, coming from a compak K3,...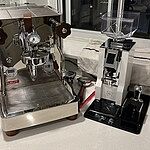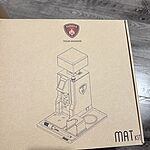 Reviewed on 8/12/2022 by Ken-Yi L.
Was This Review Helpful?
Good grinder works great easy
Good grinder works great easy to adjust what can i say its doing its job! silents i would say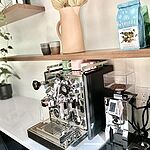 Reviewed on 8/1/2022 by Kevin M.
Was This Review Helpful?
Great Grinding experience..
I spent way to much time watching reviews and figuring out what I was looking for my coffee station to work with the aesthetics of chrome and a nice s...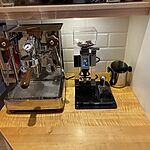 Reviewed on 4/29/2022 by Robert C.
Was This Review Helpful?
Great grinder with lots of flexibility
Really enjoying the Mignon XL so far. I was struggling with my Ceado E6P with the lighter single origin roasts because I couldn't grind the beans fine...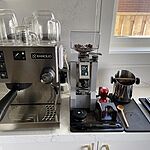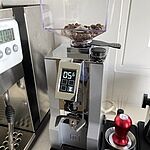 Reviewed on 4/28/2022 by Amin R.
Was This Review Helpful?
Met all of my expectations!
Met all of my expectations! It took a minimal effort to dial in the grind to my espresso machine. Improvements in the quality of my shots was immediat...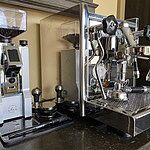 Reviewed on 4/4/2022 by Walter H.
Was This Review Helpful?
Liking it so far!
Liking it so far! Its pretty much the star of my kitchen! Could use a couple design/material tweaks but funtionally it seems to work great in the week...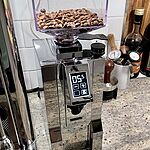 Reviewed on 2/14/2022 by Tom B.
Was This Review Helpful?