Bellezza Bellona Dual Boiler Espresso Machine - Stainless Steel
BEL-LONA
Bellezza Bellona Dual Boiler Espresso Machine - Stainless Steel
See More by Bellezza
Earn

3285

Reward Points worth

CA$32.85

!
Free Shipping
Ships Tomorrow if you order in 20 hours and 29 minutes
Premium Care
Free additional warranty benefits
Final Sale
The price of this item has been heavily reduced and it is a final sale. Once purchased no returns, exchanges or cancellations are allowed
The best kinds of mornings are the ones to start with a delicious cup of coffee. With Bellona being the Roman Goddess of War, she inspires us to tackle the day head-on with caffeine as our fuel.

The Bellona tempts you to rethink your routine.
With its fast heat-up time and simple to use controls to help quickly caffeinate you with delightful drinks while letting go of those lingering sleepy thoughts.
Description
Overview
The Bellona takes German Engineering and pushes it to its limit. This powerful machine is able to steam milk and extract espresso at the same time. It's truly a machine that will impress friends and family with the drinks you can craft.

Originally known as Beberich Kaffeemaschinen in 1975, this family business evolved to Bellezza in 2017. They continue to live up to their motto "Espresso - Tradizione" but are not afraid to step outside of this belief to innovate. The Bellona is their testament to espresso innovation while providing a machine with modern and contemporary designs.

Unique features such as the external glass water tank, timed dosing for consistent espresso shots, and lever-activated steam wand sets this machine apart from other dual boiler machines. Taking impeccably engineered German designs and turning them into their own creation, Bellezza is a step up compared to its competition. 
Bellezza's decision to use a dual boiler system allows you to extract espresso at the same time as steaming milk with temperature precision. This boiler system is designed for someone who enjoys beautifully crafted drinks with control over all of the variables.

Key Features

0.5L coffee boiler, 1.0L steam boiler

58mm Saturated grouphead

Vibratory Pump

PID temperature control with integrated shot time

Glass external water tank

Programmable timed dosing
Frequently asked questions
(3)
What's Inside The Box
Single and Double spouted portafilter
Glass water tank
Metal tamper
Cleaning cover
Cleaning brush
Warranty
Warranty: 2 years of parts and labour
Who provides the warranty for this product?: iDrinkCoffee.com is an authorized service centre for Bellezza
Premium Care Eligible: Yes! - This product includes our amazing Very Important Machine Service. Should your product require service during the warranty period we will pay for the shipping charges to ship the product to us. We will issue you a prepaid label and arrange for a courier to collect the package. Your machine will then be repaired by our skilled technicians and returned to you at our cost. With our Premium Care program your machine also gets priority service for the repair. All we ask is that you keep the original packaging material for safe transport.*

* Click here to get full details of the Premium Care program
Specifications
Tech specs and other details
Questions & Answers
Customer Reviews
(93)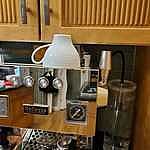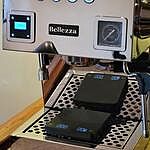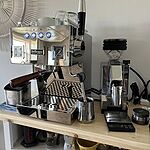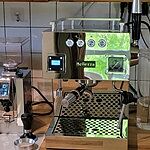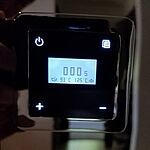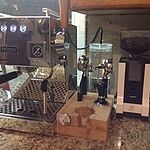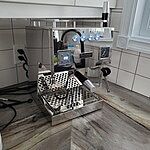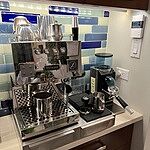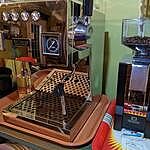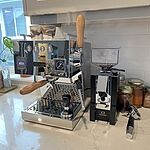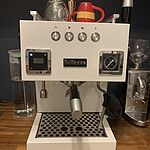 Great dual boiler machine. Warms
Great dual boiler machine. Warms up quite fast. Powerful steam and easy to make great foam. Shot are consistent. The buttons for the single/double sho...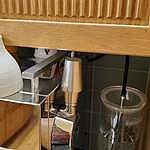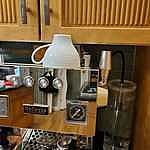 Reviewed on 8/14/2023 by Stan A.
Was This Review Helpful?
Dual boiler with PIDs at the price of single boiler
As a coffee aficionado exploring options within the $1100 CAD range, I had the pleasure of purchasing and using the Bellezza Bellona Dual Boiler Espre...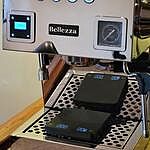 Reviewed on 7/19/2023 by Pascal L.
Was This Review Helpful?
Great value for the price
Fast delivered. Great value for a dual boiler machine with PID control. Had some issues with the steam valve at first but the team helped to fix it pr...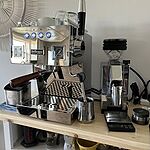 Reviewed on 5/30/2023 by Sang P.
Was This Review Helpful?
Bellezza Bellona new PID machine.
The Bellezza Bellona met all my expectations. The dual boilers reach their preset temperatures in about 8 minutes of switching on in the morning. From...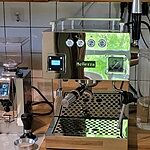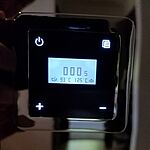 Reviewed on 5/25/2023 by Christina L.
Was This Review Helpful?
The shiny one
My first double boiler. The value in this machine was irresistible to me. I can prepare milk while the PID controller takes care of preinfusion and sh...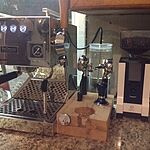 Reviewed on 2/21/2023 by Kirk N.
Was This Review Helpful?
Great!
The machine work like a charm! I love that you can control everything with the PID. The pressure gauge is also really helpful to dial beans. The machi...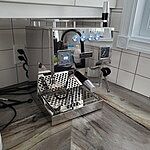 Reviewed on 12/30/2022 by Jean-Sebastien G.
Was This Review Helpful?
Beautiful and solidly constructed machine
Beautiful and solidly constructed machine with lots of useful features. Easy to dial in temp and other settings. So far seems consistent and I quite l...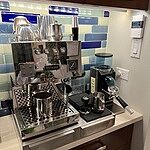 Reviewed on 12/15/2022 by Jeffrey S.
Was This Review Helpful?
Great machine for a home enthusiastic
So far a great machine. I am coming from a 20-ish years old basic semi-automatic to this, so the difference is very substantial. Setup was very easy a...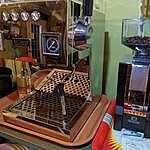 Reviewed on 11/29/2022 by Martin D.
Was This Review Helpful?
Value can't be beat
There was an issue with my original machine, but customer service was great, and it was exchanged within a matter of days. Really for the price there...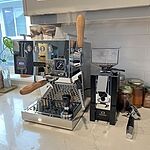 Reviewed on 11/1/2022 by Aaron K.
Was This Review Helpful?
Belleza Bellona
Great value for a powerful machine that makes delicious espressos. It was easy to set up and doesn't require a lot of space. The portafilter will be t...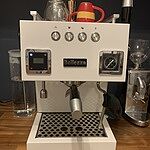 Reviewed on 9/9/2023 by Amro S.
Was This Review Helpful?