Baratza Sette 270 Burr Grinder
CG-BAR-SETTE
Baratza Sette 270 Burr Grinder
See More by Baratza
Earn

1737

Reward Points worth

CA$17.37

!
Free Shipping
Ships Today if you order in 7 hours and 17 minutes
Premium Care
Free additional warranty benefits
Quality First
This item is covered by our Premium Care Program.
Introduce yourself to the Baratza Sette 270.
With its intentional internal design modernizations to bring grinders forward and further home coffee, to its sleek external appearance, it's sure to please baristas of all skill levels.
Description
Overview
The Sette 270 offers simplicity in the dialling process to bring out complex notes. Easy to find the perfect grind setting for any brew method or to change your morning coffee game for something completely different at the drop of the hat, it's sure to fit every mood.
Baratza started with a simple mission in 1999. They wanted to provide high-quality grinders to ensure the coffee is being freshly ground for optimal performance and enjoyment. Over 20 years since the creation of their first grinder, they are known for their innovations in home coffee grinding for easy-to-replicate grinding and dosing.

The Sette series are multipurpose grinders designed with espresso in mind. Smartly named, there's a clear number 7 design inspiration. From the fine-tuning to the low retention design, it's the espresso enthusiast's dream. At the price point, no other grinder is going to offer the same timer ability for shot consistency. The Sette 270 is equipped with three programmable grind timers that can be set to 0.01 seconds when under 10 seconds and 0.1 seconds when over 10 seconds.

In keeping true to Baratza's mission, the Sette is incredibly easy to repair and maintain with accessible, affordable parts and a comprehensive troubleshooting guide.
Features
Easily removed conical burrs for cleaning and low grind retention
Stepped Macro adjuster to easily jump between brew methods
Stepless micro adjuster to best fine tune your grind size
3 programmable grind time settings for dose consistency
Frequently asked questions
(3)
What's Inside The Box
User Manual
Grinds Bin
300 gram bean hopper
Warranty
Warranty: 1 year of parts and labour
Who provides the warranty for this product?: iDrinkCoffee.com is an authorized service centre for Baratza
Premium Care Eligible: Yes! - This product includes our amazing Very Important Machine Service. Should your product require service during the warranty period we will pay for the shipping charges to ship the product to us. We will issue you a prepaid label and arrange for a courier to collect the package. Your machine will then be repaired by our skilled technicians and returned to you at our cost. With our Premium Care program your machine also gets priority service for the repair. All we ask is that you keep the original packaging material for safe transport.*

* Click here to get full details of the Premium Care program
Questions & Answers
Customer Reviews
(117)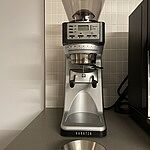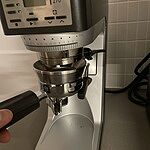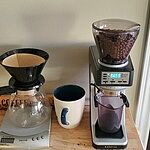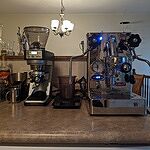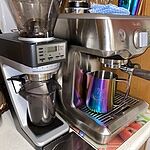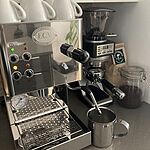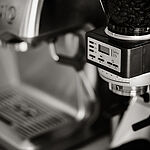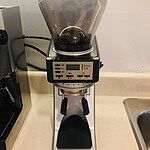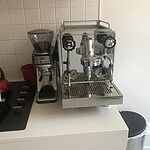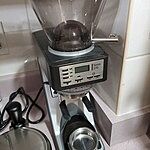 Easy to use and consistency
Easy to use and consistency is good! I was struggling and initially because it was getting messy, but I purchase a little cone to put on top of my po...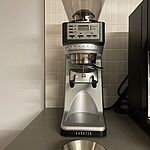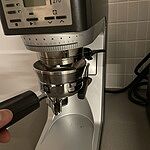 Reviewed on 3/7/2022 by Patrice B.
Was This Review Helpful?
Amazing grinder! It looks great,
Amazing grinder! It looks great, performs well and the ability to save your grind times is a perfect feature. My only issue was I had a DOA grinder b...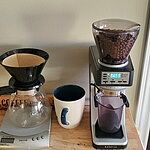 Reviewed on 1/15/2021 by Chris S.
Was This Review Helpful?
Sette 270
I have had my new Baratza Sette 270 Burr Grinder for a month now. This has been a big step up from my Breville Smart grinder. The precision and contro...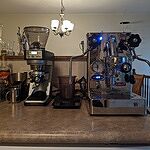 Reviewed on 12/2/2020 by Joshua F.
Was This Review Helpful?
I am still a beginner
I am still a beginner on the espresso journey, and have yet to find the right espresso recipe, but I definitely taste the difference when adjusting th...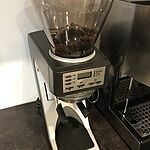 Reviewed on 11/20/2020 by Louis F.
Was This Review Helpful?
Awesome grinder at this price point!
Let's start off I am super happy with the grinder. It's straight through design keeps retention minimal and super fluffy grinds. But because of this, ...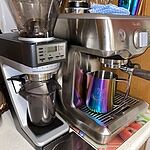 Reviewed on 11/8/2020 by Clement Y.
Was This Review Helpful?
Great grinder - must have
The options on this grinder is great. Very user friendly and straight forward. The programming is easy to adjust simply press for 3 sec and new time o...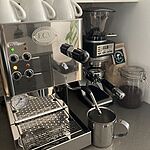 Reviewed on 10/20/2020 by Evangelos T.
Was This Review Helpful?
Very good grinder!
Great machine! Very happy with the purchase! My Breville Duo Temp is finally giving me good results - something I was not able to achieve with a sub-$...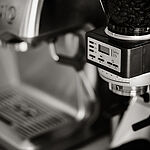 Reviewed on 8/17/2020 by Alex O.
Was This Review Helpful?
A good combination with the
A good combination with the Gaggia Classic pro. The grind is fluffy and distribute evenly in the portfolio. If money is not a concern, the weight mode...
Reviewed on 7/27/2020 by Xinyang W.
Was This Review Helpful?
Great Grinder, best at this price range!
The Sette 270 is amazing. The grinds come out so fluffy every time and it is super fast. It is loud but really not that bad and since it grinds so q...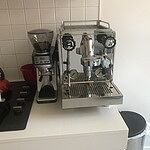 Reviewed on 7/4/2020 by Peter P.
Was This Review Helpful?
Good fast/consistent grind
Works really quickly and doesn't take up too much counter space. Would definitely recommend having a dosing funnel if going straight into a porta...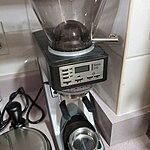 Reviewed on 4/29/2020 by Adrian D.
Was This Review Helpful?