Baratza Sette 270 Wi Display Upgrade for 270 W
BAR-WIDU
Baratza Sette 270 Wi Display Upgrade for 270 W
See More by Baratza
Earn

150

Reward Points worth

CA$1.50

!
Free Shipping
Estimated shipping: 3 to 5 business dyas
Return Policy
This product is in the Parts category and is not subject to our return policy.
Description
Overview
Replacement display assembly for the Sette 270W to upgrade it to the Sette 270Wi.
WI
 

NEW FEATURES:
The "i" in 270Wi

 

stands for intelligence – the grinder now quickly calculates and predicts the point at which grinding stops after a change to grind setting, beans, or dose weight. This eliminates the need to adjust the offset.
The new software maximizes the grinder's built-in Acaia high precision scale by filtering unpredicted vibrations that could affect weighing accuracy.
A "quick burst" (pulse) feature allows you to add small increments of coffee to your final dose after the grinder has stopped.
Future software updates will be available wirelessly via integrated Bluetooth using iOS devices.
Questions & Answers
Customer Reviews
(5)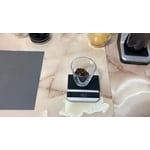 Working good!!!
Recommended. Easy install.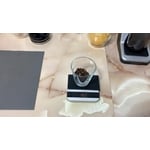 Reviewed on 6/21/2021 by Ildar K.
Was This Review Helpful?
Sette 270Wi upgrade zings
Very happy with this item. Wasn't hard to install & the instructions were great. Now the grinder behaves much better than before. If you are ...
Reviewed on 2/16/2021 by Dan L.
Was This Review Helpful?
Wow finaly
I had the non wifi model with a lot of problems and added this and wow now it's amazing works perfectly wow
Reviewed on 6/12/2019 by Fabio
Was This Review Helpful?
Much better
Happy with this upgrade, not perfect but much better than before, more precise and less coffee spilled.
Reviewed on 6/15/2020 by Claude Q.
Was This Review Helpful?
Seriously Daunting install process
WARNING: Make sure you read the manual before ordering. Installation is not for the faint-hearted... this is NOT a snap-in/snap-out replacement. htt...
Reviewed on 6/29/2019 by Callum D.
Was This Review Helpful?