Baratza Encore Burr Grinder - Black
CG-BAR-ENCORE
Baratza Encore Burr Grinder - Black
See More by Baratza
Earn

597

Reward Points worth

CA$5.97

!
Free Shipping
Ships Today if you order in 8 hours and 25 minutes
Premium Care
Free additional warranty benefits
Quality First
This item is covered by our Premium Care Program.
Acquaint yourself with the Baratza Encore. With its low profile, it can pack quite a punch with the coffee it grinds. Starting your day off right has never been so easy.
Enjoy the show your coffee will produce with the Encore.
Description
Overview
The Encore offers practicality in getting your morning, afternoon or evening coffee made. Easy to find the perfect grind setting for any brew method, or to change your morning coffee game for something completely different at the drop of the hat, it's sure to fit every mood.
Baratza started off with a simple mission in 1999. They wanted to provide high-quality grinders to ensure the coffee is being freshly ground for optimal performance and enjoyment. Over 20 years since the creation of their first grinder, they are known for their innovations to the grinder for easy-to-replicate grinding and dosing.

The Encore is an easy-to-use multipurpose grinder. With its collar adjuster it's simple to change the grind size for many different brew methods. While not an imposing grinder, the Encore comes in two colours to seamlessly fit any coffee setup. Accent kits further provide the ability to customize the grinder.

In keeping true to Baratza's mission, the Encore is incredibly easy to repair and maintain with accessible, affordable parts and a comprehensive troubleshooting guide.
Features
Grind and go for easy use out of the box
Integrated grinds bin to catch ground coffee without creating a mess
Stepped collar adjustment Stepped collar adjustment for effortless dialing in
Frequently asked questions
(3)
What's Inside The Box
User Manual
Grinds Bin
227 gram bean hopper
Warranty
Warranty: 1 year of parts and labour
Who provides the warranty for this product?: iDrinkCoffee.com is an authorized service centre for Baratza
Premium Care Eligible: Yes! - This product includes our amazing Very Important Machine Service. Should your product require service during the warranty period we will pay for the shipping charges to ship the product to us. We will issue you a prepaid label and arrange for a courier to collect the package. Your machine will then be repaired by our skilled technicians and returned to you at our cost. With our Premium Care program your machine also gets priority service for the repair. All we ask is that you keep the original packaging material for safe transport.*

* Click here to get full details of the Premium Care program
Questions & Answers
Customer Reviews
(387)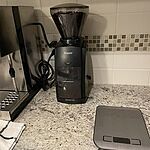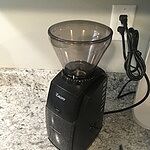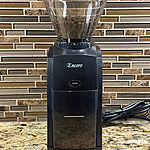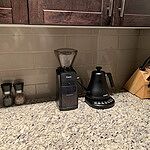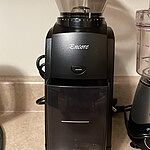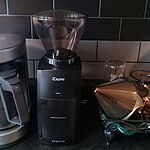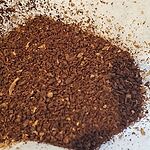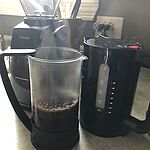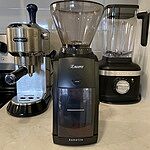 Highly Recommend Baratza Burr Grinder
The Baratza Encore Burr Grinder is a fantastic grinder. This grinder is unbeatable when it comes to bang for your buck. I currently have it paired wit...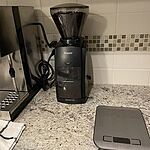 Reviewed on 10/22/2023 by Randall H.
Was This Review Helpful?
Perfect Grinder
Excellent grinder. It's great that all the spare parts can be purchased to keep this working for years and years. The grind is very consistent- y...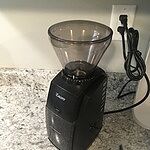 Reviewed on 9/5/2023 by Talon T.
Was This Review Helpful?
Excellent grinder and excellent customer support!
I received a unit that seemed to have some issues and iDrinkCoffee.com customer support helped me do a very quick exchange with minimal hassle! When I...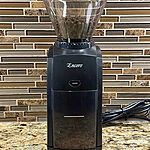 Reviewed on 10/13/2022 by Ajay C.
Was This Review Helpful?
Baratza encore grinder
Great grinder topped with superb customer service! Will definitely buy from iDrink coffee again! Thank you!
Reviewed on 12/17/2021 by Eric L.
Was This Review Helpful?
Baratza Encore Coffee Grinder
Super happy with my coffee grinder and it's not as loud as I thought it might be and doesn't take up much space on counter. Excellent purchase! Amazin...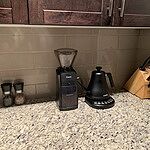 Reviewed on 11/24/2021 by Rebecca B.
Was This Review Helpful?
Great entry level grinder
Really good consistency in the grind. I like the pulse button that lets you grind a little extra if needed. It does not take up too much space on the ...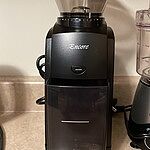 Reviewed on 11/12/2021 by Angelus F.
Was This Review Helpful?
Simple, robust, reliable
First impression: wooow! this looks great, feels heavy so they must have used good materials.. "installing" was super-easy,just follow instr...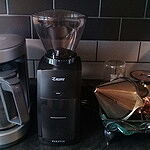 Reviewed on 5/8/2021 by Michaela S.
Was This Review Helpful?
Best bang for your buck
Let me save you save time. Looking for the 'best bang for your buck' in a quality electric burr grinder? This is it. I did a lot of research...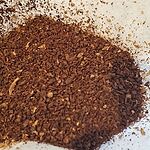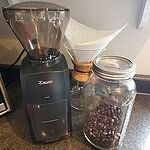 Reviewed on 4/5/2021 by Collin D.
Was This Review Helpful?
Quality for the beginner and expert
This is the first real grinder I've owned and I can definitely taste the difference in my French press coffee. The grinder functions as expected ...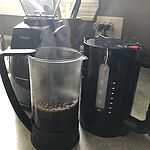 Reviewed on 4/5/2021 by Philip W.
Was This Review Helpful?
Two thumbs up
Quick delivery, machine has exceeded my expectations thus far. - I purchased the encore to replace a blade grinder, this is a significant step up. -...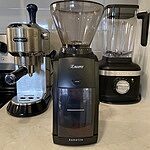 Reviewed on 4/5/2021 by Austin C.
Was This Review Helpful?