Asso - The King Push Tamper - 58.5mm - Giraffe
AS-KT-GI
Asso - The King Push Tamper - 58.5mm - Giraffe
See More by Asso
Earn

552

Reward Points worth

CA$5.52

!
Free Shipping
Ships Today if you order in 0 hours and 32 minutes
Return Policy
This item is an accessory and is subject to our return policy with a restocking fee
Description
Overview
Metalworking experts for over 50 years and passionate about the world of coffee since the beginning. Asso produces a range of accessories in Italy with care and dedication, combining the quality of raw materials with the mastery of Italian craftsmanship.
The King: The King of Tampers. It is not by chance that this name was chosen. Asso have succeeded in combining the most advanced metallurgical technology to give coffee professionals a unique and perfect tamper.

The particular body allows you to carefully choose the depth of tamping, the snap mechanism is precise to the millimeter. The King tamper eliminates the need to worry about getting a level tamp with the perfect pressure each time.

Choose from a wide range of colors and finishes.

Note: Colours and patterns may vary from those pictured
Specifications
Tech specs and other details
Questions & Answers
Customer Reviews
(5)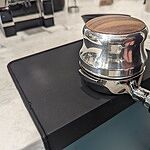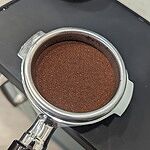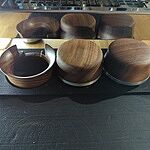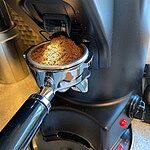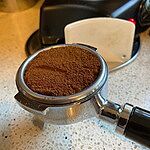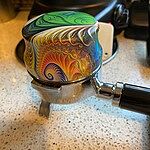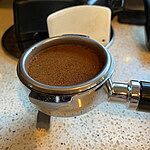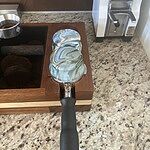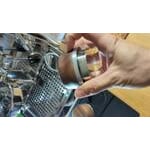 I am a big fan
I am a big fan of this tamper. I have always struggled a bit with a traditional tamper to get the coffee puck flat while tamping and this always resul...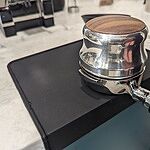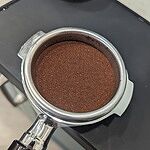 Reviewed on 10/17/2023 by Antony P.
Was This Review Helpful?
Really happy with the purchase of palm tamper
This tamper is definitely super durable and well made! I'm so happy with the purchase and highly recommend this product considering the ergonomic...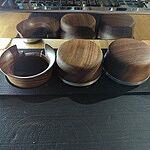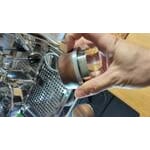 Reviewed on 10/4/2022 by Ali D.
Was This Review Helpful?
No More Mis-Tamps
Tall tampers tend to tip - which puts you off your game. The ASSO 'the King' fixes that - and is a really arty addition to epressso prep. I...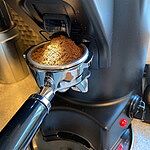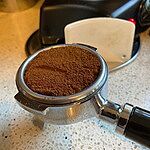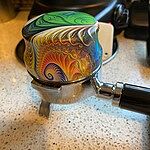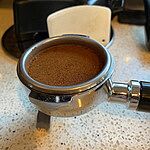 Reviewed on 9/19/2021 by Bob M.
Was This Review Helpful?
Great tamper
Looks great, easy to adjust and does what it needs to.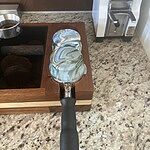 Reviewed on 9/18/2023 by Jason C.
Was This Review Helpful?
just okay. not deep enough
just okay. not deep enough when tamp.
Reviewed on 4/6/2021 by Hui L.
Was This Review Helpful?