Wiedemann Wooden Ball For ECM Flow Control Device - Walnut
WIE-891212
Wiedemann Wooden Ball For ECM Flow Control Device - Walnut
See More by Wiedemann
Earn

90

Reward Points worth

CA$0.90

!
Fast Shipping
Ships Tomorrow if you order in 18 hours and 56 minutes
Return Policy
This item is an accessory and is subject to our return policy with a restocking fee
Description
Overview
The wooden ball from Wiedemann replaces the existing plastic ball on the handle of the flow control device. Each wooden ball comes with a stainless steel screw that is precisely matched, which makes assembling it by hand very simple.
Handcrafted in Southern Germany by Wiedemann Manufaktur
Questions & Answers
Customer Reviews
(2)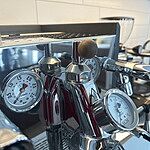 The Goods!
A fun addition to my ECM Synchronika!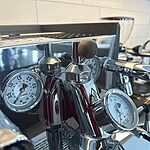 Reviewed on 3/29/2023 by Jean-Paul G.
Was This Review Helpful?
Nice balls
Only got one, not a pair. But nice ball. Depending on your stock handle type, you may need to remove the inner thread before being able to attach this...
Reviewed on 8/19/2022 by Colin C.
Was This Review Helpful?