VST Precision Basket - 15 Gram Standard
ACC-VST-15S
VST Precision Basket - 15 Gram Standard
See More by VST
Earn

195

Reward Points worth

CA$1.95

!
Free Shipping
Ships Today if you order in 7 hours and 29 minutes
Return Policy
This item is an accessory and is subject to our return policy with a restocking fee
Description
Overview
Experience uniform extractions across all groups all the time - permanently. The VST Precision Insert Basket is the essential espresso filter for those in search of the ultimate cup.

The VST baskets deliver consistent extraction performance over a wide range of concentration with reduced sediment. It is designed to extract properly and expertly amongst most bottomless portafilters, including Rancillio, La Cimbali, La Marzocco, and Nuova Simonelli, Quick Mill, Izzo, Rocket, Giotto, Isomac, Vibieme, and more. Each insert basket is uniquely coded for manufacturing QC and product authenticity.

The VST baskets were specially created with holes that were fabricated using a new micro-machine and finishing process. Each and every hole on every single basket was measured for the minimum and maximum range limits on area and diameter to a precision of +/- 30 m. They were also calculated for circularity, placement, square area and any blocked holes before being considered fit for sale and fitted for Baristas. The hole pattern is centered to +/- 1.0 mm and placement is oriented for uniform extraction throughout the entire puck.

The VST Insert Basket was specifically designed to stand the test of time. The wide outlet angle prevents the filters from clogging and the anti-wear design ensures uniform performance for life of product. The structural integrity has been improved, able to withstand deflection from pump cycling without any premature fatigue failures.

Each insert basket is marked with a very unique 2-D bar-code to ensure true authenticity and performance. The 2-D bar-code stores the factory measurements, the quality reports, and even image data.

We carry the VST baskets in 18 gram, 20 gram, and 22 gram, either in the standard Ridged or the Ridgeless filter form.

VST Baskets are available only for 58mm portafilters.
Questions & Answers
Customer Reviews
(350)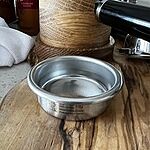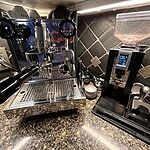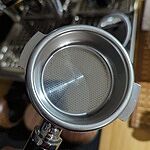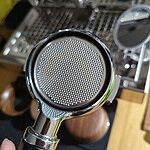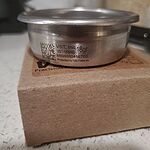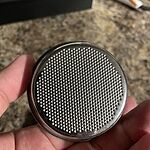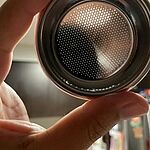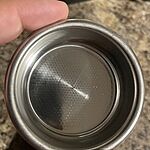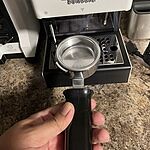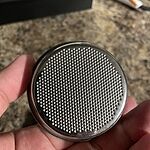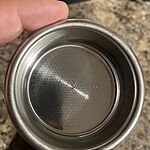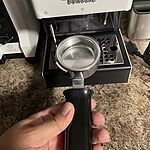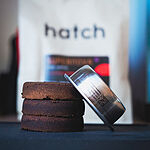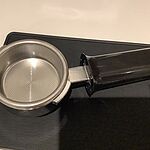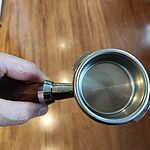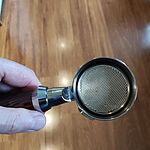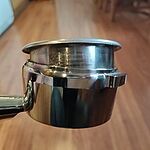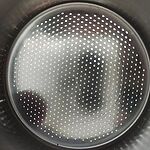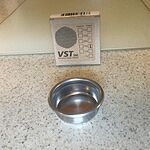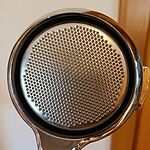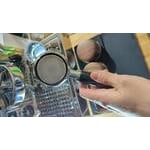 This is my first VST
This is my first VST basket, looks great. My initial comment is that my tamper tool aligns better with this one versus the IMS one. It's a Christmas g...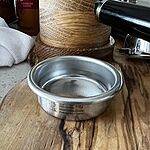 Reviewed on 12/20/2022 by Wojciech T.
Was This Review Helpful?
Works well.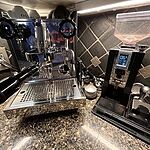 Reviewed on 11/11/2022 by Dan E.
Was This Review Helpful?
Highly recommend it
I've upgrade the basket for my Profitec machine to have a better shot and definitely seeing big improvement with VST. I love the ridgeless featur...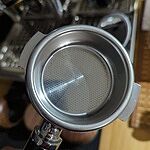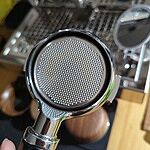 Reviewed on 10/4/2022 by Ali D.
Was This Review Helpful?
Significant improvement to taste
The VST basket are a must for improving your extraction. However, it is more tricky and susceptible for channeling.

Basket are very high quality.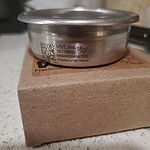 Reviewed on 9/19/2022 by Nicolas G.
Was This Review Helpful?
Great consistent shots!
Very satisfied with the VST 15g basket. It is much better than the stock Gaggia basket with consistent holes which help with better extraction. I got ...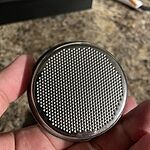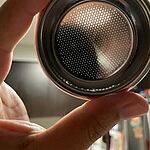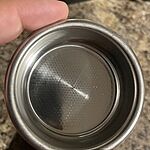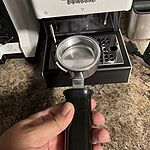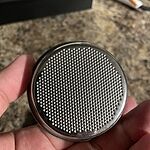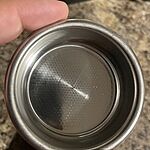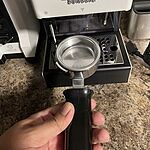 Reviewed on 7/22/2022 by Preetpal S.
Was This Review Helpful?
Clean pucks
I really enjoy using VST baskets. I got this 20gr basket in addition to 15 & 18 gram baskets. My favourite feature is the that the basket is rid...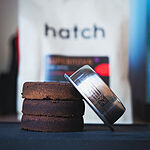 Reviewed on 7/19/2022 by ANTONIO F.
Was This Review Helpful?
18g VST fits the stock Gaggia Classic Pro portafilter
The 18g fits the Gaggia Classic Pro stock portafilter 58mm. Initially I found that I needed to adjust my grind size finer. Overall really happy with t...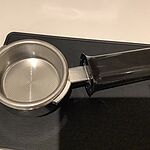 Reviewed on 7/18/2022 by Melissa L.
Was This Review Helpful?
Works as expected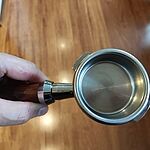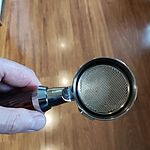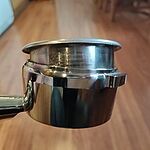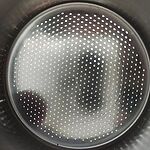 Reviewed on 6/11/2022 by Jerry S.
Was This Review Helpful?
VST basket 18 g
Nice fit in my 2009 Rancilio Silvia portafilter, smooth flow, appropriate crema - A+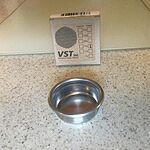 Reviewed on 5/26/2022 by Andre B.
Was This Review Helpful?
Nice basket upgrade!
Very nice quality. A very big upgrade from the tapered basket that comes stock with the machine (Profitec Pro 500). Works great with my bottomless. I ...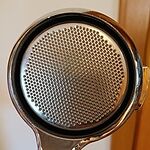 Reviewed on 5/18/2022 by Cody C.
Was This Review Helpful?