Pesado Double Spout Portafilter for La Marzocco and E61 Group - Ola Wood
PES-2SPF-O
Pesado Double Spout Portafilter for La Marzocco and E61 Group - Ola Wood
See More by Pesado
Earn

525

Reward Points worth

CA$5.25

!
Free Shipping
Ships Today if you order in 7 hours and 22 minutes
Return Policy
This item is an accessory and is subject to our return policy with a restocking fee
Description
Overview
The Pesado portafilter has been designed to optimize efficiency and durability. The body and spout have been made entirely in stainless steel to increase strength and performance with heavy usage. 
The open spout has a precise splitting curve and the inner surface has been machined to enhance the coffee thickness during the pour. For ease of cleaning, the spout can be easily removed. 

All rubber handles have an inner reinforced stainless steel rod encased by a rubber compound specifically selected to handle heavy usage and feel comfortable in every baristas hand.



Compatible with: La Marzocco Machines and E61 Brewhead models including Rocket, Astra, Faema, Brasilia, Expobar, Vibiemme, La Scala, Wega, Quick Mill and more.
Specifications
Tech specs and other details
Questions & Answers
Customer Reviews
(7)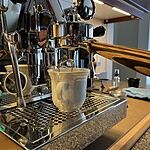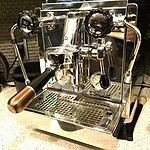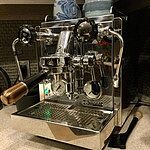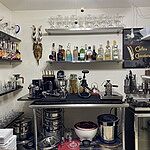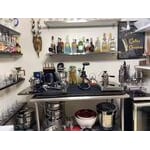 Luxury level of quality
Not surprisingly, this portafilter is well constructed and looks great. I also have the Pesado bottomless portafilter which gets used more. I am satis...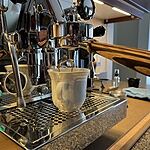 Reviewed on 3/15/2022 by Alan B.
Was This Review Helpful?
Excellent Portafilter Upgrade
While many folks may own espresso machines, I doubt many pay much attention to the portafilter that came with them. Now on my 5th brew rig, I finally ...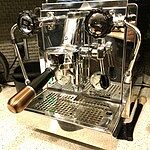 Reviewed on 1/11/2022 by Bob M.
Was This Review Helpful?
Complement my style
It's so nice to have a product that is so well-made. Paying attention to detail. I love it!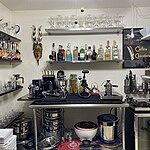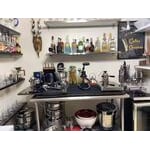 Reviewed on 12/5/2021 by Nathaniel H.
Was This Review Helpful?
would recommed to anyone who needs botteomless portafilter
This is very solid and wellmade portafilter.
I trust anything made by Pesado. Beautiful look and works wonderful too
Reviewed on 10/10/2023 by Hanna
Was This Review Helpful?
good we ight, works well
good we ight, works well with my La marzocco Linea.
Reviewed on 6/21/2023 by JI P.
Was This Review Helpful?
Excellent porte-filtre
Reviewed on 4/24/2022 by Robert D.
Was This Review Helpful?
Beautiful
Love the colour and quality.
Reviewed on 7/28/2021 by Vivienne Z.
Was This Review Helpful?