Pallo Coffeetool Group Head Brush - Cherry
ACC-PAL-BRUSH-R
Pallo Coffeetool Group Head Brush - Cherry
See More by Pallo
Earn

42

Reward Points worth

CA$0.42

!
Fast Shipping
Ships Today if you order in 0 hours and 15 minutes
Return Policy
This item is classified as a consumable and is not subject to our return policy.
Description
Overview
A Must have for the kitchen of an espresso addict- The
Pallo Coffeetool Group Head Brush
is an outstanding tool for daily or periodic cleaning of your espresso machine group head. Its unique patented design and water deflector fins keep your hands cool and dry while cleaning. The onboard dosing spoon measures the appropriate amount of detergent and the steam wand vent poker keeps the end of your steam wand clear of milk build-up. To ensure you dont poke your hands, the Coffeetool comes with a rubber sleeve to cover the poker when not in use.
Durable, heat-resistant replaceable bristles- the bristle part unscrews from the handle, making it more cost effective to just replace the bristles which are available separately
Steam wand vent poker for cleaning and de-clogging the steam wand
Ergonomic handle makes it convenient and easy to hold and a thumb rest keeps your hand in a comfortable position and away from hot water
Water deflector fins prevent scalding hot water from reaching your hands
Detergent scoop for backflushing will let you measure out just the right amount for your machine
Specifications
Tech specs and other details
Questions & Answers
Customer Reviews
(83)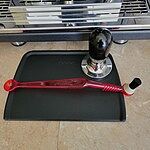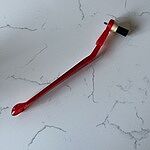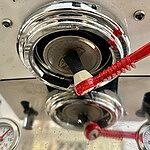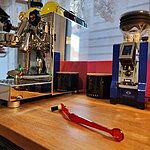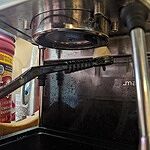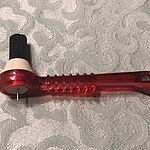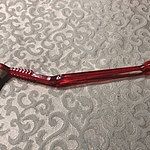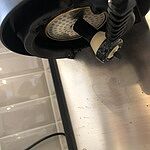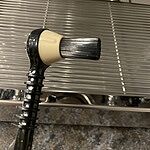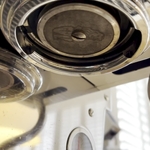 Good brush
The bristles are strong, only used it twice and it gets the coffee grind out from the filter and inside the edge. Fits good, I may use it once or twic...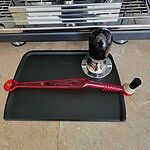 Reviewed on 11/3/2023 by Joe G.
Was This Review Helpful?
Great purchase for cleaning.
I use this after I run a cleaning cycle on my Gaggia Clasisc pro. The handle is really nice to hold, and I haven't had any difficulties using it.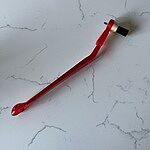 Reviewed on 6/29/2023 by Stephen C.
Was This Review Helpful?
Great Upgrade!
This is a great upgrade to my previous brush, it features an angled head shape making it very easy to reach the group head, its bristles are very stro...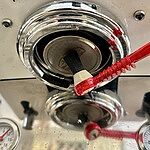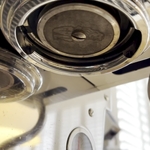 Reviewed on 5/8/2023 by JERONIMO G.
Was This Review Helpful?
Great little tool!
Great tool. Love the feature of replacing the brush head. Steam wand cleaning tool a nice add on.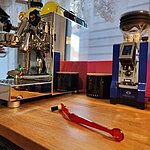 Reviewed on 11/14/2022 by Frédéric M.
Was This Review Helpful?
Good cleaning tool
Good fit, head is replaceable nothing much to complain. All in it's worth getting.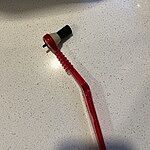 Reviewed on 8/12/2022 by Ken-Yi L.
Was This Review Helpful?
Great brush, cleaning really makes a difference!
I'ts a great tool at getting around into where the porta filter locks in. I was impressed at all the grinds that come out. You notice a differenc...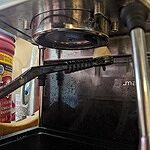 Reviewed on 5/4/2020 by Michael A.
Was This Review Helpful?
Excellent product
The group head brush that came with my ECM espresso machine in 2018 now has just one errant strand but still works. I was eyeing this Pallo brush for ...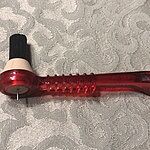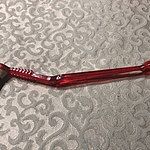 Reviewed on 10/25/2019 by Alan F.
Was This Review Helpful?
Firm bristles. Great for cleaning
Firm bristles. Great for cleaning group head. I wish the head size a bit bigger but does the job nonetheless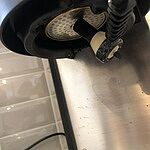 Reviewed on 1/17/2021 by Kristopher L.
Was This Review Helpful?
Brushes.
I think it's average to above average quality but good value for cost. The plastic bristles are nice for cleaning the Group Head. Not abrasive at all....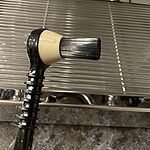 Reviewed on 11/22/2020 by Craig K.
Was This Review Helpful?
A-OK!
Reviewed on 11/18/2023 by Herbert B.
Was This Review Helpful?