Mahlkonig E65S GBW Espresso Grinder - Black
CG-MAHL-E65S-GBW
Mahlkonig E65S GBW Espresso Grinder - Black
See More by Mahlkonig
Earn

11685

Reward Points worth

CA$116.85

!
Free Shipping
Ships Today if you order in 7 hours and 2 minutes
Return Policy
This is a commercial product and not subject to our return policy.
Description
Overview
Key Features

Weight Based Dosing
Patented Disc Distance Detection
Portafilter Detection
Active Cooling System
High-Resolution Display
Overview:
E65S GbW combines Mahlkönig's Grind-by-Weight technology with the company's patented Disc Distance Detection technology. The result is incredible accuracy when it comes to both grind size and dose. 
Keeping your perfect individual grinder settings has never been so easy, yet so precise. The integrated Portafilter Detection recognizes the portafilter automatically, selects the corresponding grinding preset and starts the grinding process. 
With the E65S GbW, you will enjoy unparalleled control over your espresso quality.
Warranty
Warranty: 1 year of parts and labour
Who provides the warranty for this product?: iDrinkCoffee.com is an authorized service centre for Mahlkonig
Specifications
Tech specs and other details
Questions & Answers
Customer Reviews
(10)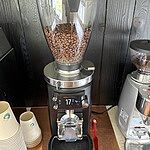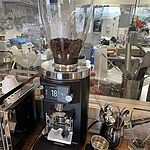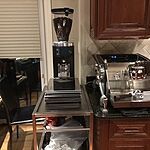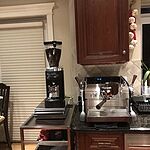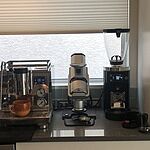 Time saver
What a great investment for my coffee shop. This thing saves the annoying step of having to adjust the grinder constantly to get the same output. Supe...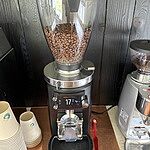 Reviewed on 6/19/2023 by Dakota G.
Was This Review Helpful?
GBW function is king
Only a few weeks into the purchase, but loving the grinder. We are a small chocolate & gelato shop and are finding the GBW feature invaluable to o...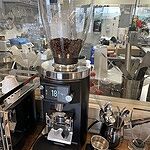 Reviewed on 3/25/2023 by Clayton D.
Was This Review Helpful?
Excellent grinder !
Super precise ,quite and fast . Amazing build quality from mahlkonig king of grinders .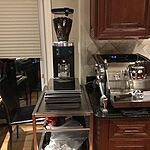 Reviewed on 11/8/2022 by Harvey C.
Was This Review Helpful?
Great Grinder
So far this grinder has been excellent, dosing never varies more than 0.2g. It's quiet and efficient. When guests are over and multiple drinks are in ...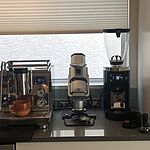 Reviewed on 2/21/2022 by Ryan H.
Was This Review Helpful?
Everyone Needs This Grinder (Even You!)
My grinding life is now complete. I no longer have to rely on eyeballing grind weights, or constantly tapping to get a level. This grinder does it all...
Reviewed on 1/28/2023 by Richard L.
Was This Review Helpful?
Excellent grinder with two caveats
Fast, quiet, built like a tank, attractively packaged, easy to use for the whole household. Produces fluffy, perfectly ground espresso accurately meas...
Reviewed on 10/2/2021 by Matt B.
Was This Review Helpful?
Amazing Grinder
So far I am very happy with the E65S GBW. Very easy to use and set up. The GBW function is consistently accurate to 0.1 gr. The grind is fluffy and un...
Reviewed on 4/10/2023 by Philip W.
Was This Review Helpful?
This is my 2nd GbW
GbW saves lots of time for making espresso especially if you are using grinders for commercial purpose this is the innovative machine and game changer...
Reviewed on 4/5/2023 by Yutaka S.
Was This Review Helpful?
The best and last grinder you will ever need
Upgraded my Mazzer grinder to the latest Mahlkonig E65S GBW. Very accurate and perfect grind. Saves a step of weighing the coffee. Since espresso is m...
Reviewed on 8/18/2022 by Jonathan E.
Was This Review Helpful?
Sensor problems
2 weeks old. Sensor problems.
Reviewed on 3/15/2022 by Lamar T.
Was This Review Helpful?