Flair Pro 2 Manual Espresso Maker - Black
FLA-PRO2-B
Flair Pro 2 Manual Espresso Maker - Black
See More by Flair Espresso
Earn

1275

Reward Points worth

CA$12.75

!
Quality First
This item is covered by our satisfaction guarantee.
Flair Espresso is founded on a simple question: "What is the minimum needed to make a great espresso?". Flair has eliminated the complexity of high end espresso machines, and created a product that can provide perfectly pressed espresso without the high price tag.
Few things are as rewarding as those done by hand. Flair Espresso makers are crafted for those that like to slow things down and appreciate the ritual of preparing espresso.
Description
Overview
The Pro 2 is the pinnacle of Flair's original design. It improves upon models like the Classic and Signature with its upgraded Professional Brew Head. This Pro 2 Brew Head allows for more controlled extractions and rounder, fuller tasting shots of espresso. The Flair Pro 2 is the perfect match for someone who wants all the artistry of a Flair manual espresso maker with more insight and an improved brewing head to achieve a better result. Available in black, white, or chrome, the Pro 2 is instantly recognizable by its copper-plated portafilter base and stainless steel drip tray grate, making it a standout on any kitchen countertop.
Flair shook up the espresso industry when they introduced the Classic in 2016. Manual espresso machines are not a new invention, but innovations like the removable brew group and excellent pricing set Flair apart.

The Flair Pro 2 is a completely manual machine. This model improves on both the Classic and Signature versions using a better brew head that incorporates a stainless steel portafilter and plunger for increased reliability, and a larger dose range which provides more flexibility for brewing ratios.

The Pro 2 Brew Head allows you to brew in both bottomless and spouted configurations, so you can get a better look at how the shot is pulling, or cover up the mess for cleaner brewing. A pressure gauge kit is also included with this model, providing more insight into the extraction process and allowing for more controlled extractions.

Key Features:

Completely manual operation
2-in-1 stainless steel portafilter (bottomless or spouted configurations)
Dose 16-24 grams of ground coffee
Yield of up to 56ml of espresso
Pressure gauge with stainless steel plunger
Brew head can be swapped out for Standard version using an adapter (both pieces purchased separately)
Features
Completely manual operation - no electricity involved, making this an extremely eco-friendly espresso machine.
2-in-1 Portafilter - brew without the mess using the clip on spout, or get insight into your extraction using the bottomless configuration.
Cafe Quality Espresso - the Pro 2 has been designed to brew cafe quality espresso using freshly roasted, freshly ground coffee.
Removable Brew Head - the only manual machine on the market that allows you to completely remove the brewing head for easy cleaning and maintenance.
Copper-Plated Portafilter Base - the Pro 2 stands out on any countertop with this stylish accent piece.
A silicon wrapped pressure gauge provides more durability.
A silicon grip on the brewing lever provides a more comfortable pull.
Frequently asked questions
(3)
What's Inside The Box
Base
Post & Lever with Copper Portafilter Base
Stainless Steel Portafilter with Screen
Stainless Steel Brew Cylinder with Plunger
Stainless Steel Removable Spout
Preheat and Tamping Cap
Stem with Pressure Gauge
Dosing Cup
Funnel
Two-Piece Stainless Steel Drip Tray and Branded Polishing Pouch
Stainless Steel Tamper
Carrying Case
Screw for Affixing Post to Base Permanently
Brewing Guide
Warranty
Warranty: 1 year of parts and labour
Who provides the warranty for this product?: iDrinkCoffee.com is an authorized service centre for Flair Espresso
Specifications
Tech specs and other details
Questions & Answers
Customer Reviews
(19)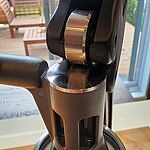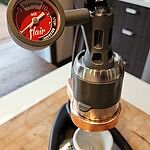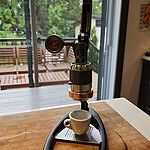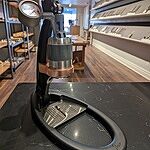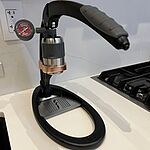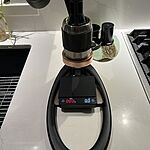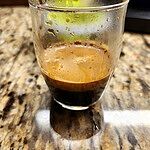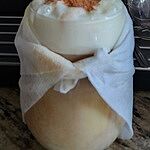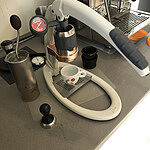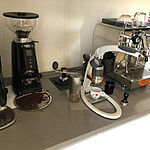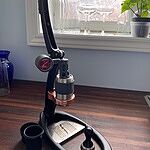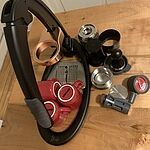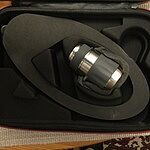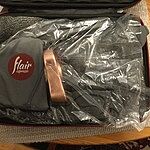 Great lever machine!
Really solid machine, specially for a (reasonably) portable one! I went on a country house getaway weekend with friends, and having a good espresso av...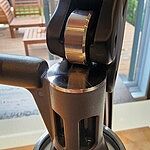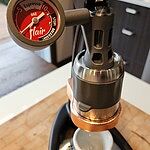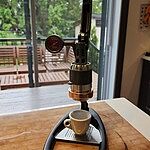 Reviewed on 6/2/2023 by Samuel A.
Was This Review Helpful?
Great for that truly hands on espresso experience.
Love it! What a fantastic little machine. This was bought to 1) teach me a bit more hands on espresso prep and 2) to take travelling. It currently res...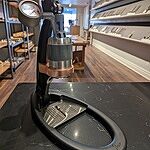 Reviewed on 2/9/2023 by Eugene O.
Was This Review Helpful?
Aeropress retirement
I'm still at the beginning of my espresso journey, having just retired my aeropress routine for the Flair Pro 2, but so far I love this thing! I enjo...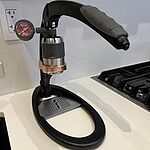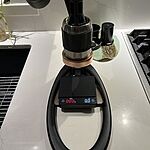 Reviewed on 1/30/2023 by Trevor H.
Was This Review Helpful?
Gotta love my Flair Pro 2!
Absolute freedom to control all the variables that goes into a perfect cup of espresso. It's like putting together the perfect recipe! And the ta...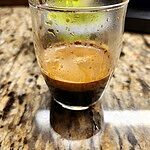 Reviewed on 1/28/2023 by Scott G.
Was This Review Helpful?
Espresso while traveling!
I haven't tested this Flair Pro2 extensively but my first 2-3 shots have been acceptable and so I feel that it can only get better with practice....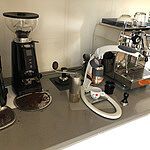 Reviewed on 10/25/2021 by Mike C.
Was This Review Helpful?
Beautifully built
Really impressed, and enjoying it so far!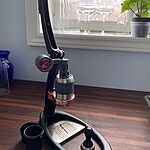 Reviewed on 7/2/2021 by Jaime W.
Was This Review Helpful?
Quality product
Very impressed with the Flair Pro 2, very easy to use and quality build. Perfect to get into (very) GOOD espresso on a budget! Workflow and cleanup ...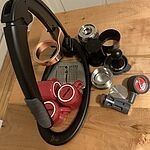 Reviewed on 6/15/2021 by William M.
Was This Review Helpful?
Flair Pro 2 makes great espresso…
Making espresso with Flair Pro 2 is an interesting experience. With the right grind it allows preinfusion of any length and brewing at the desired pre...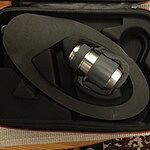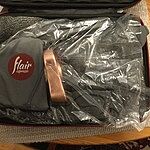 Reviewed on 1/6/2023 by Andre B.
Was This Review Helpful?
Top notch
The unit works great. Excellent build quality. Workflow is a bit slow but that is to be expected. Having the ability to make top notch espresso any...
Reviewed on 8/25/2023 by Patrick I.
Was This Review Helpful?
Was looking at different options
Was looking at different options for making coffee for the next time there is an extended power outage. Found this to be the simplest but still produc...
Reviewed on 4/23/2023 by Malony D.
Was This Review Helpful?