Eureka Mignon Specialita Grinder - Anthracite
CG-EUR-MIG-SP-AN
Eureka Mignon Specialita Grinder - Anthracite
See More by Eureka
Earn

2637

Reward Points worth

CA$26.37

!
Free Shipping
Ships Today if you order in 7 hours and 58 minutes
Premium Care
Free additional warranty benefits
Quality First
This item is covered by our Premium Care Program.
The Specialita distinguishes itself as not only one of the best Mignon series grinders available, but as one of the best home grinders available across the entire market.
You simply won't find another grinder at this price level that does what a Eureka Mignon Specialita can do: high quality, fluffy, fast, and quiet grinding that will up your home espresso game in style.
Description
Overview
The Specialita takes the features of its younger Mignon siblings the Facile and Silenzio, and builds on them. With the addition of a touch screen and an upgrade to the burr set, the Specialita is a compact, beautiful, and fast home grinder that will help you get more quality out of your coffee.
"Eureka has been a leading company in designing and manufacturing modern and elegant coffee grinders since 1920". No other manufacturer offers the same combination of performance and quality design as Eureka. The Mignon Specialita is a sleek espresso grinder that will bring a touch of Eureka's modern elegance to your home coffee bar. With
23 different colours to choose from, you'll be able to match your kitchen or spice things up a little with something unique.
This grinder's highly responsive touch screen works intuitively and allows you to set up two different doses of espresso, and switch into a manual dosing mode if necessary. It also allows you to lock your timers, so no one accidentally changes your time settings.
The Specialita also offers an uppgraded 55mm burr set with a special 'Diamond Inside' coating. The burrs are treated at a temperature of -193 degrees Celsius in order to increase their wear resistance and overall lifespan. For an average household pulling four 18 gram shots per day, this means up to 49 years of use out of this incredible burr set.
On top of its incredible grind quality, the Specialita, just like the rest of the Mignon lineup, is remarkably quiet. Perfect for early risers and light sleepers alike.
Features
55mm Burrs with Diamond Inside
The Speciality grinds coffee with 55mm flat hardened steel burrs with "Diamond Inside" technology. Diamond Inside is Eureka's patented process for thermal cryogenic treatment of burrs at temperature -193 C (patent pending) resulting in the formation of a increased crystal structure that guarantees a superior wear resistance and duration. Diamond Inside is able to protect the optimal geometry of the sharpening longer than any other burrs typology. It allows to keep the granulometry constant for an exeptionally high quantity of ground coffee: around 1000 kg. While the total duration can reach up to 1300 kg.
300g Hopper
Eureka's now famous mignon-series design hopper that comes with the Specialita can hold 300 grams of coffee beans at a time.
Silent Technology
The exclusive anti-vibration solution reduces the grinding noise by approximately 20 dB compared to the conventional grinders and paves the way for a new way of grinding coffee: accurate and quiet.
ACE Anti-clump system
Anti-Clumps & Electrostaticity Conceived to prevent the clumps development and eliminate the electrostatic charge of ground coffee, the ACE System is the common denominator in every Eureka on-demand grinder. Due to its regulating action over the coffee outflow, ACE System ensures an incomparable cleanliness and dose consistency.
Touch Screen
The Eureka Mignon Specialita has a touch screen that allows for selecting between two doses or continuous grinding.
Frequently asked questions
(5)
What's Inside The Box
User Manual
Portafilter fork
300 gram bean hopper
Warranty
Warranty: 1 year of parts and labour
Who provides the warranty for this product?: iDrinkCoffee.com is an authorized service centre for Eureka
Premium Care Eligible: Yes! - This product includes our amazing Very Important Machine Service. Should your product require service during the warranty period we will pay for the shipping charges to ship the product to us. We will issue you a prepaid label and arrange for a courier to collect the package. Your machine will then be repaired by our skilled technicians and returned to you at our cost. With our Premium Care program your machine also gets priority service for the repair. All we ask is that you keep the original packaging material for safe transport.*

* Click here to get full details of the Premium Care program
Specifications
Tech specs and other details
Questions & Answers
Customer Reviews
(365)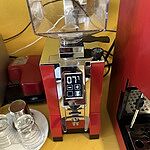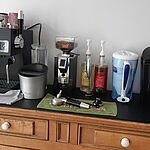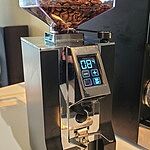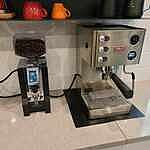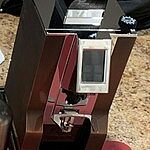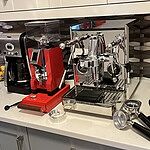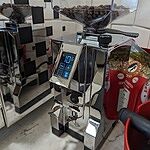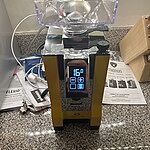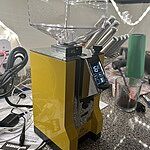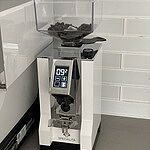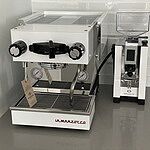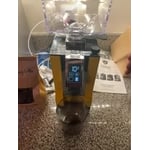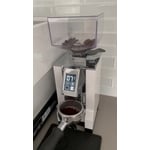 Easy to use, very solid,
Easy to use, very solid, and looks great!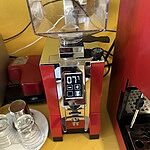 Reviewed on 10/29/2023 by Chris O.
Was This Review Helpful?
I've had cheap grinders. But
I've had cheap grinders. But you get what you pay for.
This grinder is the top of the line and make me feel like a professional barista.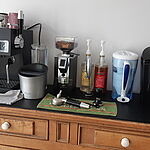 Reviewed on 10/15/2023 by Christopher C.
Was This Review Helpful?
A high-quality grinder
A high-quality grinder. Very quiet. Produces excellent, fluffy espresso grind with minimal clumping. And a combination of matte black and polished chr...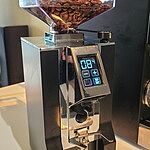 Reviewed on 10/14/2023 by Galina S.
Was This Review Helpful?
Fantastic & Compact
My trusty Compak K3 gave up the ghost so I looked for a new machine. The Mignon exceeded my expectations. I like the compactness of the design and the...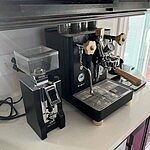 Reviewed on 10/3/2023 by Keith A.
Was This Review Helpful?
Perfect friend for my expresso machine !
Great grinder ! Low noise, good and simple interface. Looks great !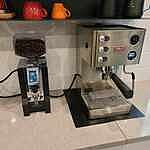 Reviewed on 10/2/2023 by Tomy B.
Was This Review Helpful?
I purchased this aged copper
I purchased this aged copper coloured grinder to match my ECM, Heritage edition. I am really happy with the quality of the manufacturing, and its perf...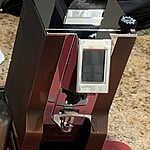 Reviewed on 9/11/2023 by Akis V.
Was This Review Helpful?
Specialita highly recommended
Fantastic! Quiet and powerful. Great purchase and will certainly recommend this to anyone and everyone!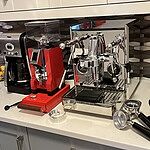 Reviewed on 7/31/2023 by Kerry W.
Was This Review Helpful?
Nice consistent grinder
Well, for starters it grinds coffee very well and very evenly. I was amazed to see the quality of the grinds coming out have an almost fluffy characte...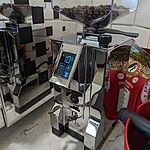 Reviewed on 7/25/2023 by Antony P.
Was This Review Helpful?
Specialita is the goat
Coolest looking grinder on the market! iDrinkCoffee is the only place that actually has the good colors available. Super cool that they stock all the ...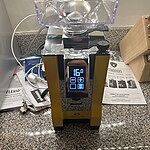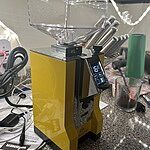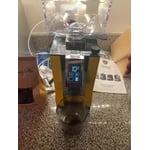 Reviewed on 7/25/2023 by Brent J.
Was This Review Helpful?
Quiet and Consistent
Great looking grinder. Fits in a small area. The grinding action is very quiet and pretty consistent from shot to shot. The colour and finish matches ...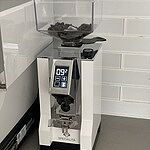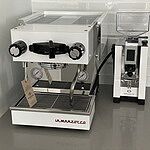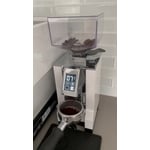 Reviewed on 6/30/2023 by Alfred K.
Was This Review Helpful?