Coco-Cream Rooibos Organic Tea
TEA-ROO-COC-50
Coco-Cream Rooibos Organic Tea
See More by Tea
Earn

19

Reward Points worth

CA$0.19

!
Return Policy
This item is classified as a consumable and is not subject to our return policy.
Description
Overview
Sweet flavours of coconut juice and vanilla. Rich and gummy, like desert without the calories. Ingredients: Rooibos, coconut chips, ginger, cinnamon, papaya, vanilla bits, rose petals, natural flavour, marigolds.
Recommended Steeping Time and Temperature
Use 1 tsp. per 10 oz of water - water at 100C
Steep 5min or longer
Questions & Answers
Customer Reviews
(3)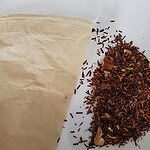 Cold or flu? This is for you!
Sweet and strong is the best words for this. It may smell a little over powering to the average nose, but to someone who wants a tea that packs a punc...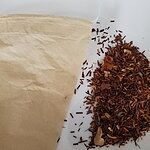 Reviewed on 3/25/2020 by Kyle A.
Was This Review Helpful?
Really great option for our cafe
We love it, the people love it. Not a flavour I'm used to but I highly recommend it.
Reviewed on 3/26/2020 by Dinyar M.
Was This Review Helpful?
Not as good as imagined
The taste is not as expected
Reviewed on 10/27/2020 by Maria Y.
Was This Review Helpful?