Bottomless (Naked) Portafilter for Bezzera - 58mm
ACC-PORT-BEZ-BL
Bottomless (Naked) Portafilter for Bezzera - 58mm
See More by Joe Frex
Earn

240

Reward Points worth

CA$2.40

!
Return Policy
This item is an accessory and is subject to our return policy with a restocking fee
Description
Overview
The Bottomless (Naked) Portafilter is a must-have tool, if you want to watch perfection of coffee extraction at its best. A bottomless portafilter clearly exhibits how the extraction is progressing, so that you could make required changes on time to achieve the perfect extraction. This equipment is simply marvelous for training purpose since you can easily notice if channeling occurs - a sign of uneven tamping or grind levels. Its excellent for pulling a perfect shot of espresso every time. 
Compatible with
: Bezzera BZ models, including BZ07, BZ10, BZ13, BZ16,  BZ99, BZ35, BZ40 and Bezzera Duo.  For E61 group machines like the Medea, Magica, Selenia, Unica or Matrix please get the E61 bottomless.
Questions & Answers
Customer Reviews
(4)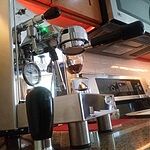 Naked portafilter
Great tool for practising on a new machine and watching the espresso swirling down really adds to the brewing experience. Can get messy if there are s...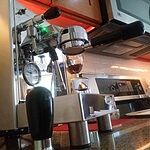 Reviewed on 10/12/2020 by Claudia Z.
Was This Review Helpful?
Excellent quality
Reviewed on 7/14/2021 by Douglas D.
Was This Review Helpful?
Better Crema
Hey, it does give better crema than my stock portafilter. Note it does come with a basket (14g).
Reviewed on 1/8/2017 by Daren
Was This Review Helpful?
Looks incomplete without silver cap, leaks from grouphead
This bottomless portafilter is inexpensive compared to other options, but looks and feels cheap compared to the stock portafilter. The current version...
Reviewed on 4/23/2021 by Cory T.
Was This Review Helpful?