Bezzera Espresso Cups "Bezzera Vintage" - 80ml
BEZ-CUP-80
Bezzera Espresso Cups "Bezzera Vintage" - 80ml
See More by Bezzera
Earn

174

Reward Points worth

CA$1.74

!
Description
Overview
These cups are the perfect size for serving a traditional shot of espresso. The vintage design gives them a classic and elegant look, making them a great addition to any coffee lover's collection.
The 80ml capacity is perfectly suitable for espresso, allowing you to enjoy your coffee's rich flavour and aroma.
They are made of high-quality porcelain, providing durability and heat retention for the perfect espresso experience.
Set of 6.
Questions & Answers
Customer Reviews
(2)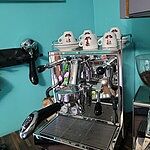 Snakes and swords, you can't go wrong!
Don't think, just buy them. They are the perfect compliment for my Bezzera Magica. With a simple bold design, that tips it's fedora to being...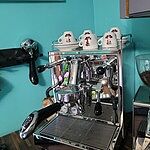 Reviewed on 6/3/2023 by Marc S.
Was This Review Helpful?
Espresso Cups
Nice Bezzera logo on these cups, well made . Great addition to my Bezzera Espresso Aria top machine
Reviewed on 6/29/2023 by Mike B.
Was This Review Helpful?