Acaia Pearl S Smart Brewing Scale - White (2023 version)
ACA-PEARLS-W
Acaia Pearl S Smart Brewing Scale - White (2023 version)
See More by Acaia
Earn

957

Reward Points worth

CA$9.57

!
Return Policy
This item is an accessory and is subject to our return policy with a restocking fee
Introducing the Acaia Pearl Model S 2023, the maestro of coffee brewing scales, where sophistication meets precision in a symphony of taste. Like the gentle plucking of harp strings or the graceful brushstrokes of a master painter, the Pearl Model S has been meticulously crafted for the true connoisseur.
Its sleek design, reminiscent of a rare gem, houses a world of possibilities for the discerning coffee lover. With every pour, the scale's real-time flowrate display whispers the secrets of brewing excellence, while melodious notifications accompany the journey towards the perfect cup. The Acaia Pearl Model S 2023 is not just a scale; it's a passport to the realm of exquisite coffee, elevating the humble ritual of brewing to an art form.
Description
Overview
Introducing the Acaia Pearl S 2023, a professional-grade smart scale designed to elevate your coffee brewing experience. This advanced brewing scale offers a seamless combination of functionality, precision, and style in black and white options.
Key Features:
Advanced Brewing Modes: The Pearl Model S comes equipped with multiple brewing modes, including timer mode, auto tare mode, auto start mode, espresso mode, portafilter mode, and more, catering to your specific brewing needs.

Interactive Brewguide: With the built-in Brewguide mode, you can easily follow step-by-step instructions to brew your favourite coffee recipes. You can also upload your recipes to the app and share them with fellow coffee enthusiasts.

Real-time Flowrate Display: Enhance your pour-over technique with the help of the real-time flowrate indicator, which displays flow rate, time, and weight simultaneously on the scale.

Sound and Voice Notifications: Customize sound or voice notifications to keep track of weight and time while brewing, ensuring you never miss a step.

Optimized Sunlight Readability: The Acaia Pearl S features an optimized display brightness for better outdoor visibility, making it perfect for use in various lighting conditions.

Countdown Timer: Choose from three presets and over 30 tunes to signal the completion of your brewing process.
Inside the package, you will find the Acaia Pearl S scale in your chosen colour, a heat-resistant coaster, and a USB Type-C charger cable.
Frequently asked questions
(5)
Specifications
Tech specs and other details
Questions & Answers
Customer Reviews
(6)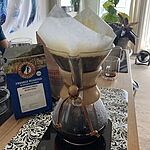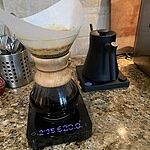 acaia pearl s black
i so love it! it's perfect for my pour over set up.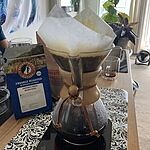 Reviewed on 8/21/2020 by Dianne A.
Was This Review Helpful?
Great scale with awesome features and super fast response time
Love this scale from Acaia. The response time for weighing beans/water is extremely quick. Several different modes are available as well depending on ...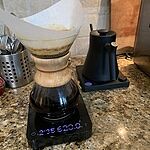 Reviewed on 8/17/2020 by Nico H.
Was This Review Helpful?
Great
Reviewed on 4/8/2023 by Q T.
Was This Review Helpful?
Acaia brewing scale
Great scale - extremely accurate & looks great on the counter. The apps are great also!
Reviewed on 7/29/2021 by Steve M.
Was This Review Helpful?
Great scale. Very precise and
Great scale. Very precise and responsive. Shipping was very quick. Settings are easy to control from the various acaia applications for both iOS and A...
Reviewed on 1/3/2021 by Alexandre B.
Was This Review Helpful?
Feature Rich Scale
If you love to tinker with apps this is the scale for you. I haven't run into any issues using the scale just as timer and scale. Have not attemp...
Reviewed on 3/8/2020 by Troy G.
Was This Review Helpful?