Luscious Mango Green Tea
TEA-FLAV-LM-50
Luscious Mango Green Tea
See More by Tea
Earn

19

Reward Points worth

CA$0.19

!
Return Policy
This item is classified as a consumable and is not subject to our return policy.
Description
Overview
Delicious and fruit forward. A great combination of robust green tea with juice mango and excotic fruit. Let the flavours and scent take you to far- away places. Ingredients: Green tea, candied pineapple(sugar), ascorbic acid, candied mango, natural flafour, orange blossoms, rose petals.
Recommended Steeping Time and Temperature
Use 1 tsp per 10 oz cup - water at 90

C

Steep 2-3 min
Questions & Answers
Customer Reviews
(2)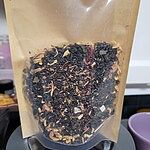 Yes!
This is a gift for my daughter's Educational Assistant. Looking in the bag, I know that the description and photo online matches what I received....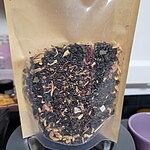 Reviewed on 11/29/2021 by Jason K.
Was This Review Helpful?
If your a big fan
If your a big fan of mango and green tea this is a two for one !! The mango flavor really comes out with the slight hint of bitter green tea that foll...
Reviewed on 1/11/2021 by Rose R.
Was This Review Helpful?