IMS Precision Nanotech Shower Screen for La Marzocco, Slayer and Synesso Machines
IMS-LM-NT-SS
IMS Precision Nanotech Shower Screen for La Marzocco, Slayer and Synesso Machines
See More by IMS
Earn

165

Reward Points worth

CA$1.65

!
Return Policy
This item is an accessory and is subject to our return policy with a restocking fee
Description
Overview
IMS precision shower screens are specially designed to improve performance, enhance shot quality, and stand the test of time.
Designed to work on espresso machines from La Marzocco, Slayer and Synesso.

The IMS precision screen gives off an even water distribution, allowing for better extractions, less channelling, precision and more body and roundness in your cup. 
The NanoQuartz coating on the shower screen is hydro-repellant which ensures that water comes down from the showerhead as tiny drops that disperses evenly through the coffee bed in the portafilter resulting in even saturation.
The coating additionally increases resistance to corrosion and chemical reactions from the brewing process.
Questions & Answers
Customer Reviews
(6)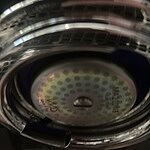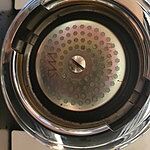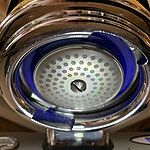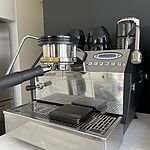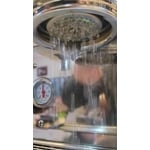 IMS Shower screen
Works well even water distribution throughout the whole coffee puck. it only took a few minutes to install the perfect upgrade.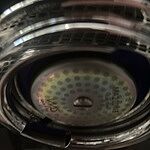 Reviewed on 5/30/2023 by Dean S.
Was This Review Helpful?
Small but Mighty
In the world of espresso, I can't think of one thing that's around this price point that will yield exponential results compared to the stoc...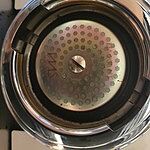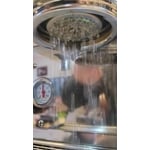 Reviewed on 4/7/2023 by Kenny E.
Was This Review Helpful?
Excellent
Very good quality precision shower screen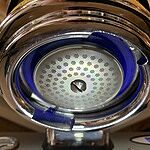 Reviewed on 2/28/2021 by Andre D.
Was This Review Helpful?
10/10
Easy upgrade for any machine! Using this on my GS3 now and have a great even distribution!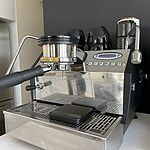 Reviewed on 1/28/2021 by Ross C.
Was This Review Helpful?
Nice distribution
Had one like this on my previous machine! It's enhancing the water distribution for a better shot.
Reviewed on 2/10/2023 by Jeremie L.
Was This Review Helpful?
Very nice upgrade
I really like that shower screen. Easy to install and makes the difference compare to the stock one. It is an non expensive but nice upgrade to do on ...
Reviewed on 8/26/2022 by Mathieu b.
Was This Review Helpful?