Coffee Sensor - Group head thermometer for E61 groups
CS-E61TH
Coffee Sensor - Group head thermometer for E61 groups
See More by Coffee Sensor
Earn

405

Reward Points worth

CA$4.05

!
Free Shipping
Ships Tomorrow if you order in 36 hours and 42 minutes
Return Policy
This product is in the Parts category and is not subject to our return policy.
Description
Overview
Extract better espresso shots from your machine knowing the exact temperature of the water, increasing chances of repeatability of great tasting espresso on machines HX and SBDU machines without a PID sensor.
Features:
Single body stainless steel adapter that makes this product one of the safest of its kind. Because there are no joints / bolts into the adapter, accidental torn and hot water splash can not occur
Digital thermometer with Celsius / Fahrenheit switch button. Working temperature of the thermometer: between -50 and 200 degrees
Two copper sealing washers offered into the box (one spare), that are highly resistant to friction and high temperature for longer periods of time than classical rubber or Teflon washers
One battery

Full installation kit and written instructions in the box. The installation kit consists of one Allen key, one fix 10 mm key and two copper sealing washers (one spare).

Product dimensions:

General size: 37 mm width x 61 mm length (including stainless steel adapter).
Front overall size: 37 mm diameter.
LCD display size 20 x 7.5 mm.
Questions & Answers
Customer Reviews
(17)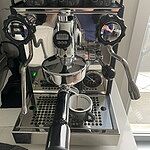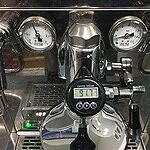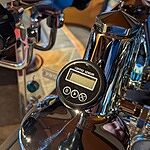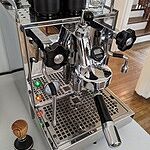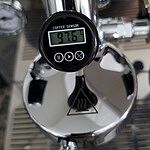 Getting that right temp…
As a temperature tool it works as expected. Pretty accurate and easy to use.
Quick and easy install as well!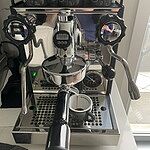 Reviewed on 6/16/2023 by Eric S.
Was This Review Helpful?
Thermometer
Easy to install. Easy to use. It caused me to make a 1degree adjustment to the PID.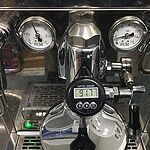 Reviewed on 1/21/2022 by Arthur B.
Was This Review Helpful?
E61 thermometer
A must have for any HX machine. Installs in seconds with the provided tools. My machine had Teflon seals, I did not have to use the copper crush washe...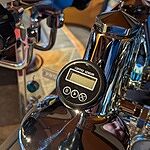 Reviewed on 11/23/2021 by Guillaume N.
Was This Review Helpful?
Helpful tool
Easy to install and seems to work well. It's nice that it has an auto-shutoff after a few minutes so you don't accidentally kill the battery...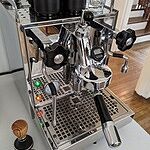 Reviewed on 3/1/2021 by Dylan R.
Was This Review Helpful?
Much Needed
This sensor exposed to me that I was not flushing my Magister E61 machine enough to cool the water down. I've experienced a improvement in every ...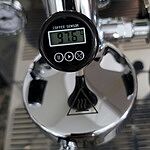 Reviewed on 1/16/2021 by David P.
Was This Review Helpful?
Great addition to my group head
Fits my rocket perfictly and very easy to install. Very helpfull tool if youre trying to dial in that perfect shot and make it consistent
Reviewed on 6/30/2023 by Mike
Was This Review Helpful?
Great tool
Very easy to install. All the tools required are provided.
Reviewed on 2/3/2023 by Sebastien S.
Was This Review Helpful?
E61 temperature sensor kit
Very easy to install and use.
Reviewed on 10/24/2022 by Norman S.
Was This Review Helpful?
Does Exactly What I Expected!
Great! Easy to install and helps keep my brew head temps consistent
Reviewed on 7/10/2022 by angelo s.
Was This Review Helpful?
Works, easy to install…
Reviewed on 2/1/2022 by Brian H.
Was This Review Helpful?