Grosche Fresno Double Walled Cups with Handle - 270 ml
GRO-335-FRE
Grosche Fresno Double Walled Cups with Handle - 270 ml
See More by Grosche
Earn

105

Reward Points worth

CA$1.05

!
Return Policy
This product is in the Glassware & Pitchers category and is not subject to our return policy.
Description
Overview
Beautiful double-walled glass cups
The FRESNO double walled glass cups are a classic design that is comfortable to hold and sip from. They are perfect for hot drinks like coffee or tea and also for cold drinks including alcoholic beverages. They come in a set of two and can hold 270 ml (9.2 fl oz). These cups have handles for a comfortable grip.
What exactly are double wall cups?
Double-walled borosilicate cups are a custom handmade type of glassware. Craft glass blowers make two mouth blown glass cups. Then they join them with heat to create the double walled glass cup. Each cup is literally made out of two handmade and mouth-blown glass cups. Your drink will appear to float in the air as its cradles in the inner glass, while the outer glass layer will show off your beverage and help to hold its temperature as well.
Crisp clean flavors of your drink
Since these cups are made of glass they will never impart any flavors like ceramic cups do. They also stay exceptionally clean and stain and odor free. They come with a lifetime guarantee against clouding of the glass, which can often happen in normal glass cups.
What are the benefits of double walled cups?
These cups insulate the drinks, and your hands as well. On average a drink will stay warm about twice as long in this kind of cup than in a regular single walled cup. And you will not get condensation on the outside when you 're enjoying a cold beverage, leaving no drips on your tabletop. No more coasters needed.
Questions & Answers
Customer Reviews
(8)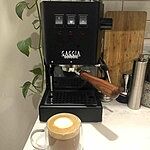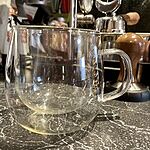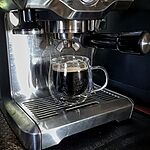 Stylish, quality mugs
I love these mugs! They look great and keep my coffee hot for a good amount of time. I like how each one is unique, as the glass is blown and sculpted...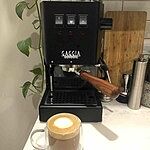 Reviewed on 1/13/2022 by Maize L.
Was This Review Helpful?
Love these coffee cups. By
Love these coffee cups. By far my favourite ever.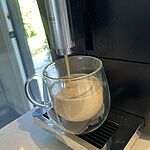 Reviewed on 1/29/2021 by Norbert B.
Was This Review Helpful?
They look great, and keep your coffee/tea hot!
Highly recommend this! They look great on top of your Espresso maker, great with espresso in it, and easy to clean. Not necessarily large enough for ...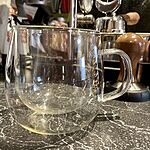 Reviewed on 11/27/2020 by Paul W.
Was This Review Helpful?
Groshe Fresno Double Wall Cups 270ml
Nice cups - fits well under my Breville Infuser Espresso machine. Keeps coffee warmer longer than regular cups.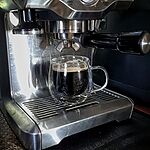 Reviewed on 8/16/2020 by David B.
Was This Review Helpful?
Great cappuccino cups
Well made, nice looking. Put them in the dishwasher with no issues.
Reviewed on 1/30/2022 by Jorge N.
Was This Review Helpful?
Great mugs
Fantastic mugs, perfect size for our milk based drinks. Very light and keeps drink warm. Highly recommend.
Reviewed on 1/23/2022 by Yang
Was This Review Helpful?
Favourite cups
These have become my go to cups in the morning. Looks great and keeps the coffee nice and hot.
Reviewed on 11/10/2020 by Eric B.
Was This Review Helpful?
Good insulated cup. Just the
Good insulated cup. Just the right size for my Americanos. Surprisingly light weight.
Reviewed on 11/1/2020 by David H.
Was This Review Helpful?