Ginger Mate Chai Organic Base Tea
TEA-MATE-GI-50
Ginger Mate Chai Organic Base Tea
See More by Tea
Earn

17

Reward Points worth

CA$0.17

!
Return Policy
This item is classified as a consumable and is not subject to our return policy.
Description
Overview
Energy and immunity boosting South American mate with healthful ginger and delicious spices. Mate is loaded with antioxidants and gently stimulates without interfering with sleeping habits. Ingredients: Yerba mate, cardamom, cinnamon ginger, black peppercorns, nutmeg.
Recommended Steeping Time and Temperature
Use 1 1/2tsp. per 10 oz of water - water at 100C

Steep 5min. Also great with milk and sugar or steeped in milk
Questions & Answers
Customer Reviews
(4)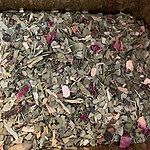 Nice blend
Very well balanced mix of chai and ginger. Love it!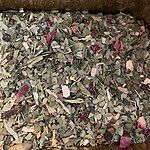 Reviewed on 2/15/2021 by Claire A.
Was This Review Helpful?
Yummy in my Tummy
Just brewed this and it was tasty. the freshness of the ingredients... my next brew will be steeped more
Reviewed on 9/6/2022 by PTMD
Was This Review Helpful?
Delicious chai
Was so great and fresh, really enjoyed with a dash of honey and but of milk
Reviewed on 2/2/2022 by Michael C.
Was This Review Helpful?
Mate tea usually gives me
Mate tea usually gives me energy. This tea has also a spicy taste . Good to drink with honey and milk.
Reviewed on 12/23/2020 by Alena L.
Was This Review Helpful?