Decaffeinated Sencha Green Tea
TEA-ORT-DEC-S-50
Decaffeinated Sencha Green Tea
See More by Tea
Earn

19

Reward Points worth

CA$0.19

!
Return Policy
This item is classified as a consumable and is not subject to our return policy.
Description
Overview
Gently decaffeinated green tea, using the preferred CO2 (water decaffeination) process. Ingredients : Green tea.
Recommended Steeping Time and Temperature
Use 1 tsp per 10 oz cup - water at 90

C

Steep 2-3 min
Questions & Answers
Customer Reviews
(4)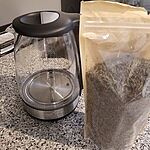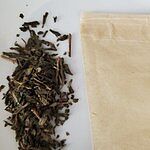 Very satisfied
The taste is great. Everyone liked it. Because it is decaf, we can enjoy this tea in the evening. Small issue was the packaging had to be opened with ...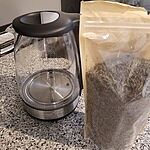 Reviewed on 5/12/2022 by Martin H.
Was This Review Helpful?
Rainy day in a cup
Ever wonder what sitting at a patio table, under an umbrella in the spring tasted like? This is it.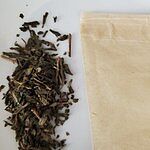 Reviewed on 3/25/2020 by Kyle A.
Was This Review Helpful?
Night night
Cafeine after supper may be an issue for some, this is a good product, sencha is good for you.
Reviewed on 10/16/2020 by Hugo L.
Was This Review Helpful?
Good price, decent tea
Good tea at a fair price. You have to like teas with more branch however. It is my case so i was pretty pleased.
Reviewed on 1/23/2021 by Dave T.
Was This Review Helpful?