BWT Bestmin Water Softener/Filter - M
ACC-BM-BESTMIN
BWT Bestmin Water Softener/Filter - M
See More by BWT
Earn

720

Reward Points worth

CA$7.20

!
Free Shipping
Ships Today if you order in 6 hours and 37 minutes
Return Policy
This item is classified as a consumable and is not subject to our return policy.
Description
Overview
BWT bestmin filter cartridges optimise water with a low mineral content for use in the food service sector. This often applies to water in holiday locations, for example from lakes and reservoirs and the water produced by reverse osmosis in seawater treatment plants. BWT bestmin is the perfect solution for restoring this deficiency. The balanced combination of natural minerals in the BWT bestmin filter adds the correct level of minerals to the water used in the food service sector, achieving an optimum brewing and full-taste experience for hot and cold drinks. BWT bestmin gives stale-tasting water a superb sensory quality that brings out the full flavour of hot drinks.
Benefits of BWT bestmin at a glance:
For hot and cold drinks
Special filter protects against corrosion and residues
Simple single-use system
Vertical or horizontal installation
Special BWT water+more filter for optimum water mineral content
Innovative activated carbon fleece for full taste enjoyment
Questions & Answers
Customer Reviews
(2)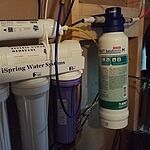 Home installation of 10,000 litre BWT remineralzer
I have an existing reverse osmosis system and the common advise is not use RO water on a plumbed in espresso machine. I wanted a BTW system to get ide...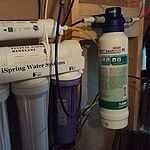 Reviewed on 4/28/2022 by Don P.
Was This Review Helpful?
Very fast and pro
Reviewed on 12/15/2020 by Rene V.
Was This Review Helpful?